What the sale of UnitedHealth's Crimson means for hospitals and healthcare systems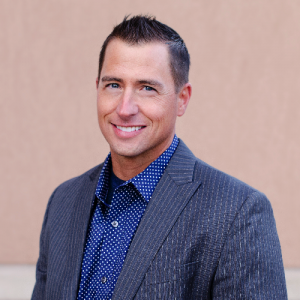 For the past few months, many of the hospital and healthcare systems I have interacted with have asked for my opinion on the Advisory Board's (Crimson) announcement to sell its healthcare business to UnitedHealth Group. For this reason, I thought a productive way to share my position would be through our healthcare blog and other social media channels.
The Advisory Board's market claims data has enjoyed several years of business growth and has held a strong customer adoption base across the U.S. Hospital systems have used this platform to analyze and trend activities such as provider referral patterns, patient access to care, service line activity, and payer mix.
For investors in UnitedHealth, the recent announcement appears to be paying off as stock prices have performed better than some of their competitors. However, for those that are customers of The Advisory Board solutions for such products as their market claims solutions (Crimson), the future is a little less clear. Because only time will tell if the focus will change to align with the strategy of UnitedHealth.
Crimson has routinely sold its platform on the premise that more data leads to better outcomes. Based on that selling premise, the question for UnitedHealth is whether it plans to focus on opening Crimson to more data from all market sources, or whether the focus will be on building out a platform that is heavily skewed with its own data sources. While a specific strategy has not been publicly released, assumptions can be made that they will be focusing more on the UnitedHealth market.
To say that this is a good or bad approach should be left up to the needs of customers and the market. Customers should be prepared for changes, and should re-evaluate their position with the Crimson platform to ensure it continues to meet their ongoing needs.
Strong alternative solutions exist in the market today, built to meet the ongoing needs of the market and offer compelling differentiators. Part of Infor
CloudSuite Healthcare
, Infor
Market Insights
delivers access to provider data and market insights that create immediate value by answering business questions that have the greatest impact on growth and development for healthcare organizations. Delivered via a web-based portal, the analytics are designed to provide easy-to-understand results expressed through interactive and self-led visualizations, allow users to quickly see market changes over time, and ultimately evaluate the impact of strategies.
Infor's Market Insights is a great example of an alternative solution. Infor's platform is highly specialized to address the ambulatory market and takes into account data from all market claims—not just data for customers we serve. Infor Market Insights gathers qualitative and quantitative data and provisions and curates it for each organization, to provide the right analytics to inform and guide the best growth strategies.
What does your organization think of the recent sale of Crimson to UnitedHealth Group?
-Todd Densley, Director, Healthcare Sales
Let's Connect
Contact us and we'll have a Business Development Representative contact you within 24 business hours