What's more important, satisfied or engaged physicians?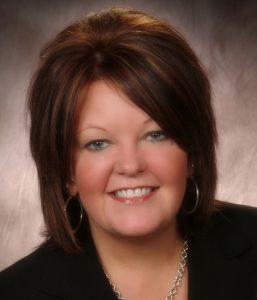 Throughout my career, I've witnessed the evolution and increased value of the relationships between physicians and healthcare organizations. In a recent
webinar
, I discussed the difference between physician engagement and physician satisfaction, both of which can impact a hospital's bottom line. I've seen healthcare organizations make investments in physician relationships that are centered around satisfaction by spending money on expensive surveys, for example. But are those organizations seeing return on investment? I don't think so. Instead of focusing on physician satisfaction, organizations should be making investments in physician engagement.
Satisfied physicians don't necessarily equate to engaged physicians. Satisfaction is the extent to which employees are happy or content with their jobs and work environment. Engagement is the extent to which people feel passionate about their jobs, want their organization to succeed, and are willing to invest time and energy in it. They also want to be challenged and empowered, which results in loyalty and higher ROI.
When I work with clients, I encourage them to ask these two questions: What does engagement look like to you, and are your relationships satisfying or engaging?
Using physician relationship management technology can help you engage with your physicians to improve patient access, customer service, quality and cost of care, and will help answer these questions about your market:


Are there shortages or access issues?

What does outpatient competition look like?

Are there payer and health plan changes?

Are referral networks shrinking or shifting? If so, why?

At our recent Infor Healthcare Breakfast Series, an executive event with our customers, one customer said they had been trying to focus their efforts on "physician keepage" rather than "patient leakage." A
Gallup study
on physician keepage vs. patient leakage found that organizations focusing on keepage saw 51% more inpatient referrals, were 26% more productive and gained $460,000 on average in patient revenue, per physician, per year. To improve physician keepage, here are the '3 Cs' of physician engagement:


Clarity: Create transparency around performance expectations, what's happening in the market place, referral volume and trends between the organization and physicians.

Communication: Streamline workflow by being able to send and receive messages more efficiently, have technology that can schedule, and log and track activities from anywhere.

Community: Create a common ground and personal bond through a social network that allows for interdepartmental communication.

Leverage data and technology platforms to enhance relationships, boost referrals and see growth. Learn more about Infor PRM by reading our
brochure
. For more industry insights into developing an effective physician engagement strategy read
The 5 W's of Physician Engagement
.
What does engagement look like to your organization? How are you planning on growing a relationship with physicians?
- Candace Beckman, Senior Solution Consultant
Let's Connect
Contact us and we'll have a Business Development Representative contact you within 24 business hours