What's the difference between physical and logical meters in Infor EAM?
Infor EAM uses meter readings to address multiple needs for an organizations asset maintenance solution. There are two types of meters in Infor EAM—physical meters and logical meters.
Physical meters are a tangible device—like an odometer—that measures the usage of a piece of equipment.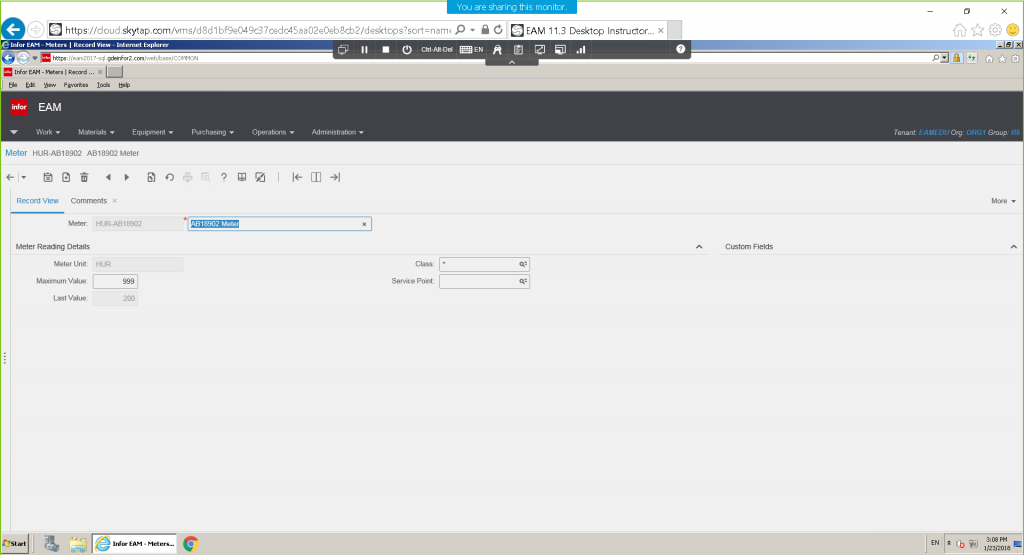 Physical meter setup screen
These are defined on the Meters screen. A physical meter will typically have a rollover point, like your 1992 vehicle that rolls over to all zeroes. It doesn't make it a new car—and depending on how you have your Infor EAM meter defined, it could cause some issues. That's where logical meters come into play.
Logical meters establish a relationship between a unit of measure and an object.
Logical meter setup screen
While a physical meter might be replaced, the logical meter is the cumulative usage record for an object. When a piece of equipment reaches the specified value or reading, EAM can generate a work order for preventive maintenance.
To learn more about physical and logical meters, consider attending the Infor EAM Foundation class.
Related training
Want to become an Infor EAM guru and meet our Infor product experts like Melissa Kruminas in person?
If so, you will want to mark your calendar and attend the ultimate training experience for Infor EAM Infor TechEd for EAM on June 18-20, 2019 in Denver, CO.
Take your Infor software knowledge to the next level at Infor TechEd for Infor EAM, a unique training event where you can discover new ways of tackling business challenges and optimizing your software's productivity. Attend product roadmaps and panel discussions, network with Infor product managers and fellow customers, and practice what you've learned in the open lab.

Melissa Kruminas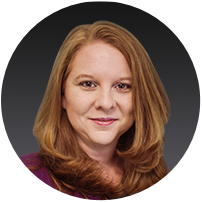 Senior Learning Consultant
Melissa is a Senior Learning Consultant with 12 years of CMMS and EAM experience in manufacturing and distribution environments. Prior to joining Infor, Melissa worked as the EAM Operations Manager for the global headquarters of Fruit of the Loom, Inc. responsible for the implementation, training, and development of Infor EAM for Fruit of the Loom, Spalding, Russell Athletic, and Vanity Fair brands facilities in North and Central America. Melissa specializes in process improvement and completed the FOTL Six Sigma Black Belt certification. At Infor, Melissa serves as a Senior Learning Consultant concentrating on Infor EAM.
Filed Under
Education & Transformation Services
ERP
Events
Manufacturing
Industry
Automotive
Aerospace & Defense
Chemicals
Construction
Energy
Equipment
Equipment Dealers Rental & Service
Food & Beverage
High Tech & Electronics
Industrial Machinery & Equipment
Industrial Manufacturing
Logistics & 3PL
Product
Region
Worldwide
EMEA
North America
APAC
LATAM
Let's Connect
Contact us and we'll have a Business Development Representative contact you within 24 business hours