Why ethical conduct is good business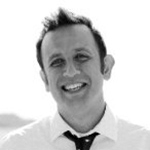 By Joe Azam, SVP & Global Chief Compliance & Ethics Officer

Over the years, I've spent a lot of time working with customers across industries, who all have ended up asking me the same question: Why should I care about compliance and ethics?

It's a good question, and my response has gotten better, more thoughtful, and more effective with time. The low-hanging fruit has always been to remind people that complying with the law and conducting business ethically is just the right thing to do—and it is. What I've learned with experience, however, is that it's crucial to follow up that adage with a reminder that it's ultimately also really good for business.

Here are three reasons why ethical conduct pays:

It demonstrates confidence in your products and services, and can help elevate your brand in the market.

A company that doesn't need to rely on corruption or other unethical practices to win business is delivering a message to the market that its products and services are strong enough to stand on their own. As part of my work for previous clients, I conducted internal investigations across the globe into compliance issues, including instances of potential corruption and bribery. Those investigations often led me to have some very candid conversations with my clients' business partners and customers—and what they told me was fascinating.

In cases where corruption, bribery, or kickbacks had taken place, they almost always also involved products or services that would not have been selected or purchased on their merits alone. This was, of course, on many occasions, the beginning of a downward spiral for the brands involved. Deals would get done for products or services that were either not up to the task or fit for the purpose; customers would eventually come to this realization; and that information would quickly find its way to the market. What followed won't surprise you: Keeping the customer or maintaining the relationship despite a failure to deliver required more compromised decision-making. Before they knew it, these clients had gone from selling to customers to trying to buy them.

Companies with strong cultures around compliance may end up losing some opportunities in the short term to competitors that are willing to operate unethically, but in the long term, I have found, they end up with more satisfied customers and a more sustainable pipeline. The payoff is magnified for companies, like ours, that offer many products and services designed to help customers manage compliance and risk.

The bottom line: Having integrity around how a company sells is often seen in the market as a reflection of the integrity of what it is selling.

It allows sales organizations to focus on selling.

Companies that build strong reputations for conducting business aboveboard free up their sales organization members from having to spend time and energy trying to navigate transactions that aren't focused solely on what's best for the customer, but instead confuse that focus with what's best for one or more decision-makers. That should never be the case.

While business development and relationship building is a critical part of any successful sales organization's work, that activity should always be centered on promoting and demonstrating the value that a company can deliver to the customer's business—and not what it can do for the individual employees involved in a transaction. Of course, the reality, especially in markets and industries where customers have become accustomed to excessive hospitality and entertainment, is that those customers may directly or indirectly come to demand that treatment. This is where having a strong and widely-known corporate culture around compliance and ethics can come in particularly handy. Break the cycle and refocus the customer's attention on the products and services being considered.

It's much easier, for example, for sales people to lean on clearly defined corporate policies and limits on gifts and customer hospitality when responding to requests that seem excessive or otherwise unreasonable. With time and through consistent responses from the company, customers in the market will adjust their expectations accordingly. I have worked with clients that have had to initiate this sort of culture change, and among the most satisfied constituencies have been sales teams—many of whom were uncomfortable with what customers had come to expect and were relieved to be a part of the recalibration.

It protects revenue and the bottom line.

When most people think of compliance and ethics they think of it as a speed bump on the road to getting business done. While that's partly true and by design, it's also a limited view of the function's relationship to revenue and a company's bottom line. As a chief compliance & ethics officer, I view one of my most significant responsibilities as ensuring that the revenue my sales colleagues are generating is legitimate, protected, and available to reinvest in the company and deliver as value to investors and stakeholders.

I've never been a fan of listing out recent mega fines paid by companies that have had compliance lapses, or sharing stories of employees who have found themselves sitting across from a team of lawyers as part of an investigation. The reality is those things happen more frequently than most people realize. And when they occur, they come with significant disruptions to day-to-day business and negative impacts on a company's bottom line.

With that in mind, committing to conducting business ethically and within the parameters of the law ends up being an example of how an ounce of prevention can be worth a pound of cure. That principle, I think, applies whether you're looking at longstanding areas of compliance focus like anticorruption and financial crimes, or newer spaces such as supply chain compliance, modern slavery, and the European Union's General Data Protection Regulation ( GDPR).



Joe Azam is a seasoned anticorruption, white-collar defense and investigations attorney with cross-industry experience. He leads Infor's Global Compliance & Ethics Program.


Let's Connect
Contact us and we'll have a Business Development Representative contact you within 24 business hours