Will you miss or lead your industry's digital pivot?
By Stacie Immesberger, Director, Solutions Strategy and Marketing, Supply Chain Planning and Execution, Infor
In recognition of Manufacturing Day, we continue our blog series. Today we will turn to the subject of transformation. Will you miss or lead your industry's digital pivot?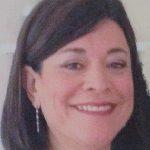 When I first began my career in consumer products, one of my mentors noted the strategic importance of film to brick and mortar stores. He wanted me to recognize that in retail, traffic counts. Film held the unique potential for three different trips: buy the film, drop it off for processing, and pick up the photos. That translates to three distinct opportunities to build a bigger shopping basket.
While I worked on a dizzying array of categories, film was never one of them. His lesson was a challenge to use a different lens. Rather than focusing on product features and functions, deliver a better answer to customers' needs. But markets are never static. In my own life, I soon discovered a niche mail order company, Mystic Color Labs, and said goodbye to a drawerful of undeveloped film. A replacement roll automatically came with each package, and meant I no longer missed capturing "Kodak moments." Mystic better understood my personal balance between product, service and cost; and effectively eliminated all three trips to the store.
Fast forward, and today "Kodak moments" stands more as a testament to what can happen when companies fail to embrace a digital pivot. Perhaps it is too easy to point to technology as the nemesis of entrenched category leaders. It was, after all, a Kodak engineer that created the first digital camera prototype in 1975. But cameras went digital, and then merged with cell phones. People shifted from printing to posting. Kodak declared bankruptcy. So did Mystic Color Labs.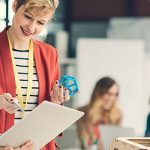 Stories of companies missing the digital pivot abound. Unlikely players drive change. Uber. Airbnb. iTunes. Alexa. The convergence of enabling technologies – IoT, Big Data, cognitive learning, prescriptive analytics, algorithmic techniques, automation – may have been instrumental in shifting ecosystems. But ultimately, it was the ability to address an underlying unmet need that bred business transformation. Imagine the possible pivot on-site 3D printing and sensors will mean within medical devices. Or the redefinition of go-to-market thanks to drones, crowd sourcing, real-time network data, and augmented reality.
If your company is beginning to talk about a digital transformation, or fears missing the pivot, ask yourself these questions:


What business are we in today? (Don't answer with products, categories or technologies.) Define the problem you are solving for your customers. Some needs are unspoken. What issues remain unaddressed? Are there important differences in some markets? What about non-customers?

Will I disrupt or be disrupted? Given the convergence of so many emerging technologies and escalating competitive pressure, change is inevitable. Change will only accelerate. But disruption holds the power to grow markets. Non-participants face the greatest threat. So be proactive. Look for underlying shifts in demand, possibly hidden within longstanding segmentation strategies. Consider what might only appear an anomaly at first glance. Evaluate alternative hierarchies to see if is an unmet need emerging.

What unique capabilities can we bring to bear? Incumbents can seize the opportunities, but only if disruptive forces are embraced. Customers want increasingly tailored offerings. SKU proliferation adds complexity, as do the value-added services needed to deliver what the market wants, where they want it, and how they want it. For leaders, supply chain cannot be viewed as cost-center response. It provides a critical voice in corporate strategy and competitive differentiation. Look to align operations and business units using common metrics to target growth.

Change may be inevitable. But it also creates breakthrough opportunities to redefine potential. As a footnote, Mystic Color Labs was reborn. They embraced the pivot and created a business to serve digital camera users on the wholesale market. Kodak is introducing a range of new products that combine their heritage with new technologies. The market will ultimately determine the winners, but for now, they are in the game.
Stacie Immesberger is Director of Solution Strategy and Marketing for Infor's supply chain products. She spent nearly 15 years as an independent consultant helping supply chain, logistics, and predictive analytics companies on market strategy. This included Orchestro, Descartes and AMR Research. Previously, she worked in product management and industry marketing with Manugistics, One Network Enterprises, and Mercari Technologies. Before transitioning into technology, she worked in brand and category management capacities in the consumer products industry. Stacie holds her MBA in Marketing and Operations Management from Columbia Business School, and her BS in Mechanical Engineering from the University of Pennsylvania.
Let's Connect
Contact us and we'll have a Business Development Representative contact you within 24 business hours