Win big at Infor TechEd Las Vegas and discover why migrating to Infor OS is a sure bet
January 24, 2019
By Claudia Pasquet
Imagine you could power your whole enterprise with one single platform. Infor Operating Service (OS) provides you a unified experience across Infor's product and makes enterprise systems—regardless of whether they are Infor or non-Infor—work seamlessly together. Infor OS, your cloud operating platform for the future, offers operational insights that were never accessible to business before. With Infor OS you get unparalleled capabilities for integrating and extending the applications that make your business successful. You might ask how this is possible. Because Infor OS delivers robust integration, customizable homepages for your needs and requirements and unmatched analytical capabilities to make it much easier for you to meet your specific needs.
How does Infor OS work in and with Infor M3

With Infor OS you will experience a fresh and new user experience by easily switching from Infor Smart Office to Infor OS, starting with minimizing the numbers of clicks you need to run through every process. With Infor OS you are also able to set up Ming.le homepages for Infor M3. To get the best results for your needs, you can import existing homepages and create new ones, connect users with each other or just share the information and connect product images to Infor Document Management (IDM). These are only a very small extract of all the features that Infor OS provides you in combination with M3 to simplify your everyday processes and make your organization more powerful.
This may sound overwhelming to you, and if that's the case, join us for Infor TechEd Las Vegas and meet our product experts like Sven de Langhe who will show you in detailed, step-by-step tutorials how to master the Infor OS platform in Infor M3. Register now and experience how to save time, effort and frustration with your Infor M3 processes by implementing just one single platform. You'll feel like you hit the Jackpot.
Sven de Langhe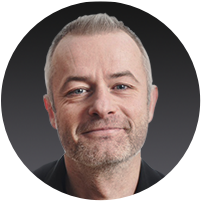 Principal Learning Consultant
Sven de Langhe is one of Infor's most highly regarded instructors. He is a certified, experienced, Principal Learning Consultant with extensive expertise in Infor M3 supply chain execution and order fulfillment suite of products
Filed Under
Education & Transformation Services
ERP
Events
Manufacturing
Technology
Industry
Distribution
Equipment
Fashion
Food & Beverage
Industrial Manufacturing
Product
Region
Worldwide
EMEA
North America
APAC
LATAM
Let's Connect
Contact us and we'll have a Business Development Representative contact you within 24 business hours