Women of Infor: Cycling world champion gets great traction at work
By Marta Cleaveland, Infor Corporate Communications
When a work problem requires deep thought, Anna Svärdström gets on her bike.
"My best ideas and solutions to work-related problems pop up during my bike rides to or from the office. It´s like my brain sorts all information during my workout," she told me recently.
Anna is a Development Team manager in our Kista office near Stockholm. Her bike rides don't just take her to work, though. They have taken her to the top of the podium at many road-racing competitions, including winning the world championship of the UCI Gran Fondo Road Race in her age class (W50) last year — the greatest achievement you can get as a mature cyclist.
As part of our Women of Infor series, I chatted with Anna recently about how she performs at the top of her game in racing and working and family—all at once.
Driven by adrenaline
Last year, Anna had 47 race starts, 80% cycling and 20% cross country skiing. She says the best part of racing is the adrenaline rush.
"I'm always a bit uncomfortable when I prepare for a race and line up at the start. I am nervous; I am unsure of myself. I am asking, 'Why am I here?' But once I get that bib and number on my back, I am able to lift myself, and deliver more than I thought I could. Afterwards, it's just an incredible feeling of satisfaction. Some people say they are addicted to training. But I am more addicted to the racing situation. I am very competitive. To be able to win the road race in the world championships, you have to be in your best physical shape, but you also have to make all the right decisions at the right time. That comes with race experience."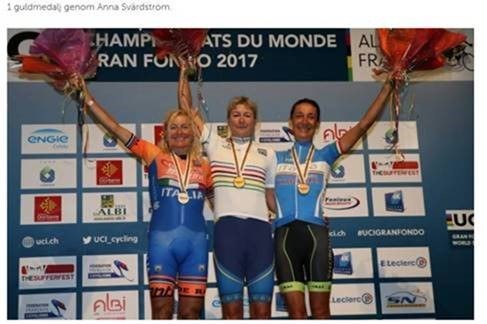 Running into biking
Anna started with high school track and field in Karlstad, Sweden, "because I was skinny and light and running very fast."
In college, she had a full scholarship as a runner on the track team. After university, she started doing triathlons, and from 1999 to 2001, she was national champion in Sweden in long-distance triathlon. She also did some international Ironman races.
"But I started getting injuries from running, and I had a son in 2003, so I didn't compete much for a while."
Then 5 years ago, she got into serious bike racing—tackling individual and para-cycling simultaneously.
Why para-cycling? "Someone asked me in the right way. He said, 'You are so strong on the bike, and I know this blind girl who needs a pilot for tandem racing.'"
In para-cycling, the "pilot" rides in front, steering the bike; the impaired partner rides behind as the "stoker."
"I did not go back to defend my individual world champ title this year, because I decided to focus instead on tandem biking competition," Anna explained. "We just came back from the UCI World Championships in para-cycling in Maniago, Italy. We finished 7th in the time trial, and 8th in the road race."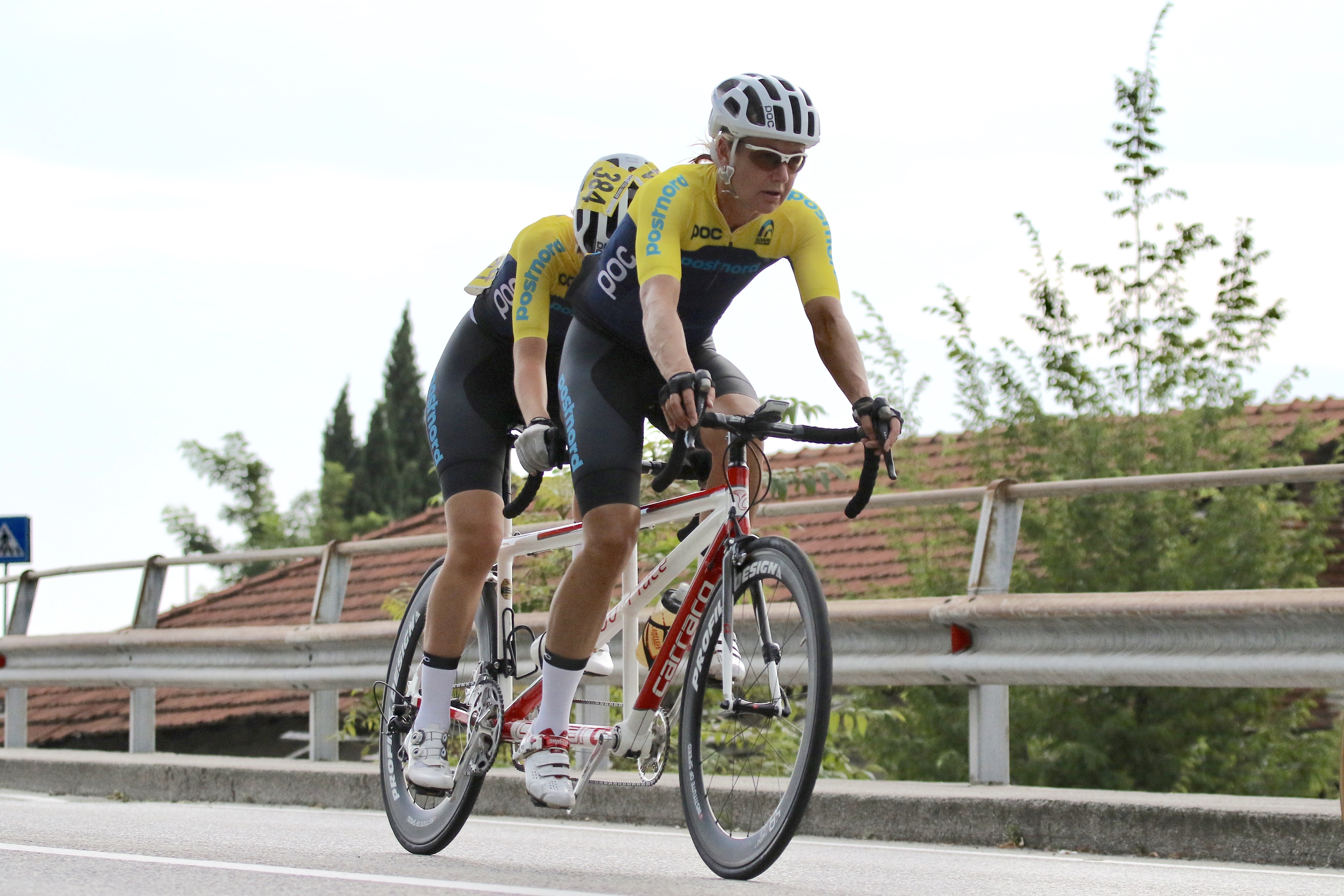 Time juggling is the biggest challenge
"I have my working career, and cycling, and I have my family. I never think I do enough. I can usually manage to keep two of them in good shape at once, but it's harder when I have to manage all three.
"Last year, I succeeded. My race training didn't interfere much with either work or family, and I still managed to get that gold medal.
"At work, because I am a project manager, I don't have any direct reports anymore, so I can schedule my time to accommodate heavy work time with heavy racing time. And, of course, I have understanding managers. Because of my proven performance and longevity, they trust me to make these time decisions.
"I mix work and physical activity a lot. I think this makes my brain work better. I commute to the office on my bike. I go to the gym 3 times a week at lunchtime. Because I work with people in many time zones (the Philippines and the US) it is more efficient for me to be available early in the mornings and late in the evenings with some breaks in between."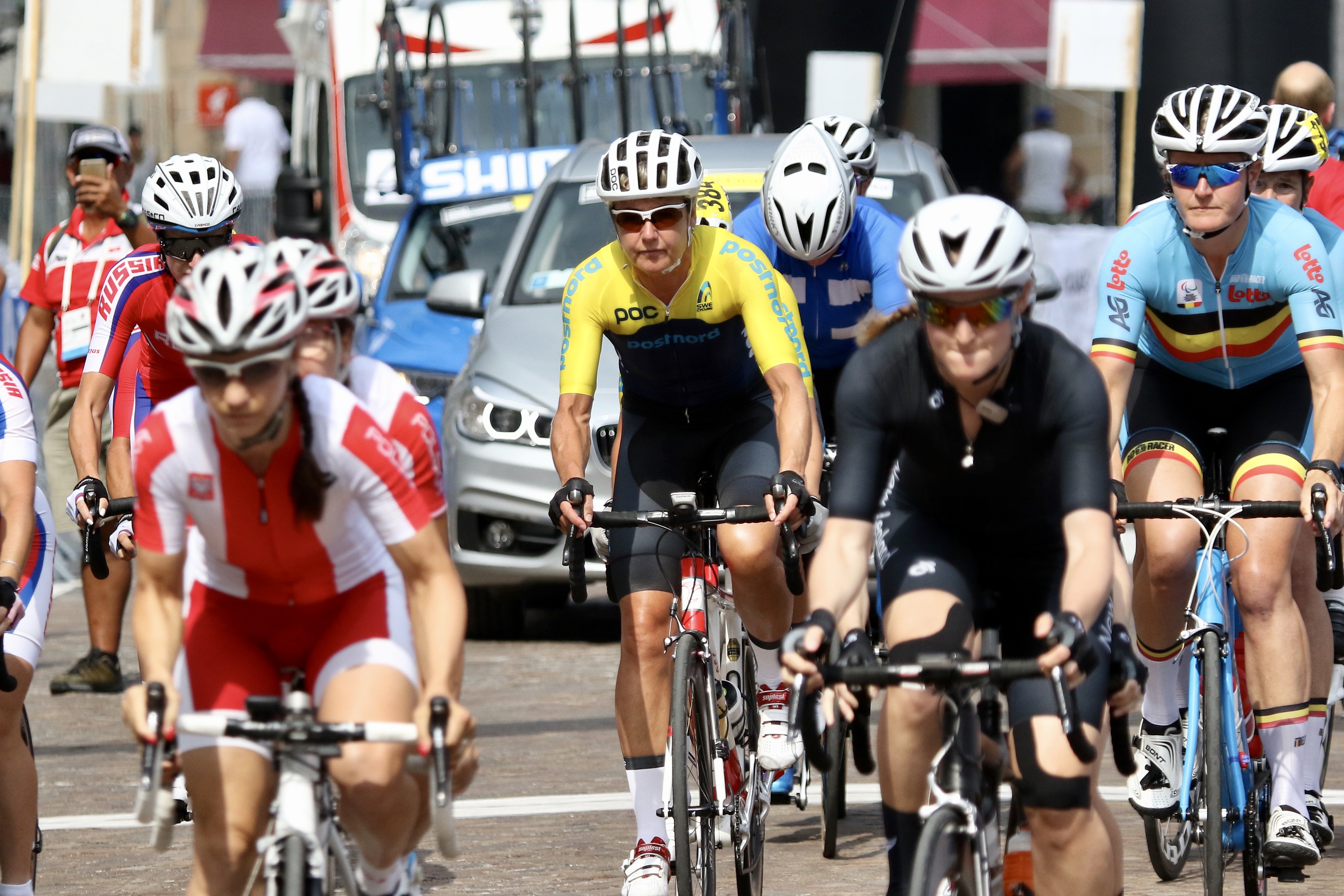 Winning at work
"I have been with this company for 22 years—a very long time."

She works on the Infor OS platform on Infor Document Management, homepages, usability and a lot on integrations to and from Infor M3. Anna provides her team with the institutional memory to help them consider where customers are with the product, and to bring them along with new functionality.

"Development is exciting. Our people really want to move the product forward, and it is a very creative environment.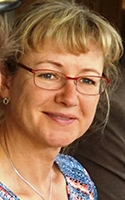 "I think I am a better project manager and colleague by not taking out all of my competitiveness at work. I work that out on the side—in racing—so I am calmer at work. As a project manager, sometimes you need to step back and let your team members take responsibility and own their piece without me trying to control them too much."
Being a woman of Infor
"Women are in the minority at Infor, but that doesn't mean we don't have influence. In Development, we would welcome more women on our team, if only they would show up. And we would welcome more women as managers as well. Personally, I could rise higher if I wanted to. I had 25 direct reports at one point. But if I had stepped up one more level, I wouldn't be able to do my sports.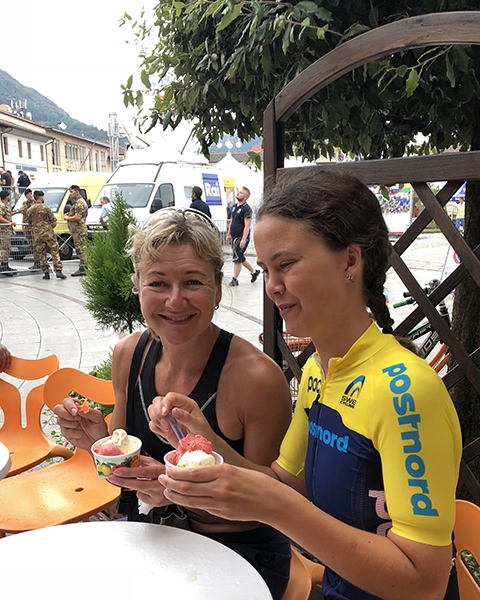 "I believe in diversity. I am convinced that a group achieves better results when it consists of both men and women, new graduates and old experienced, people who see the whole picture and tech geeks. I have often been the only woman in a group of managers—asking the questions no one else would ask, and making all the men in the group stay on the ground, not fly over the treetops."
About the author: Marta Cleaveland is an editor of the Infor Blog, and a writer with the Infor Corporate Communications Team. She has been a reporter and editor at daily newspapers in Minnesota, Idaho, and South Carolina. She has also worked in the tooling & machining industry, state government, public relations, and environmental nonprofits.
Region
Worldwide
EMEA
North America
Let's Connect
Contact us and we'll have a Business Development Representative contact you within 24 business hours