Women of Infor: Na'Tasha Simmons' non-tech past surprisingly useful in new tech career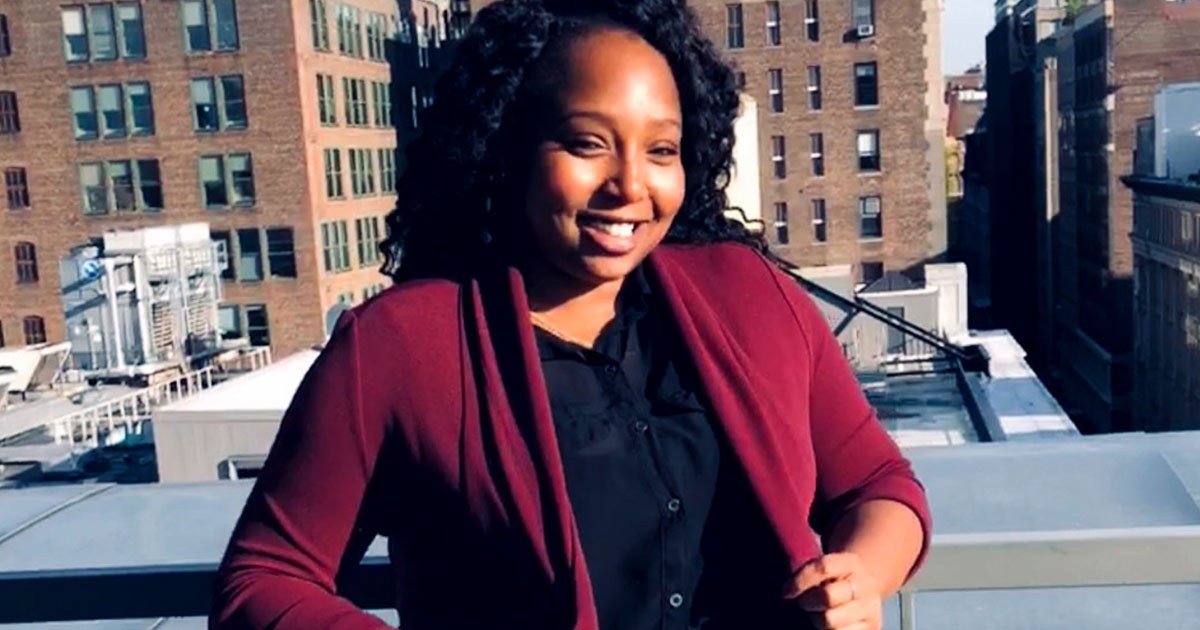 Na'Tasha Simmons came to Infor with 5 years of experience in magazine production and practically no knowledge of the tech industry. Almost immediately though, she detected an unmet need she could fulfill.

"I saw there was a need for better collaboration across teams at Infor headquarters in New York where I work, and I wanted to create a solution," Simmons recalls. "So I created and produced an HQ-wide Think Tank, an event that started with our product design team, Hook & Loop, to engage and promote collaboration and education."
"I was lucky to work with a manager who believed in my ideas, and pushed me to make them a reality. Lindsey Drake has really been influential in my career here. Our SVP of HR, Anne Benedict, also saw this as the perfect opportunity to promote employee engagement. She has been instrumental in helping implement this event not only at HQ, but also at our offices worldwide."
A global impact—and it isn't even officially part of her job—which is managing global customer events, like Infor TechEd, and training workshops with Infor Education. Simmons works closely with attendees on their pre-event experience from registration to scheduling. She also works on employee trainings.
How does a Syracuse University grad in English and textual studies with 5 years working on print production for magazines including Seventeen, HGTV, Cosmo for Latinas, Dr. Oz the Good Life, and Elle Décor shift to the tech industry?
"Making the switch has been slightly challenging, but also a very educational experience," Simmons says. "In the print industry, you are trained to think in a very siloed way. With tech, there is a whole world out there where technology is forefront, and that can be a lot to take in. There are so many layers when it comes to technology and the way it is created and implemented, especially at Infor. Having the opportunity to be immersed at that depth is priceless."
"Working as a woman in tech can be challenging, but Infor is a place where women can excel. I am proud to be part of a company with such amazing women."
This post is part of our Women of Infor series.
Filed Under
Education & Transformation Services
Infor culture
Let's Connect
Contact us and we'll have a Business Development Representative contact you within 24 business hours