You can tell a lot about a person by their morning routine. That's because from the moment we turn off our alarm in the morning to the moment we turn it on at night, we leave behind us a never ending trail of data that tells the world what we do, what our hobbies are and what we are interested in.
Let's take one example of my morning commute. I woke up at 6 a.m., and after scrolling through some emails that came in over night, I swiped my subway card and took a train uptown to attend a spin class. After class I stopped by Starbucks where I scrolled through my Instagram feed while I waited for my order. I then walked to my office with a coffee in hand while listening to a playlist on Spotify. Once I badged in, I spent a few minutes scrolling through the trending news and reading a newsletter before the workday was underway.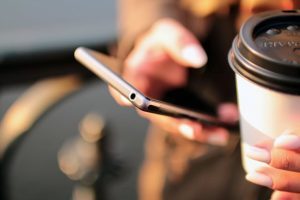 From the trail of data I left behind me from the moment I woke up until I sat at my desk to write this blog post, I built a profile that reveals a lot about who I am and what I do. From this digital footprint one can understand that I live in New York City and attend boutique fitness classes in the morning. I enjoy a Starbucks latte now and then and listen to the "top hits" playlist on Spotify. I follow several food and interior design bloggers on Instagram and read the Well + Good newsletter each morning, which focuses on the topics of health and fitness. By the news site that I visit and articles I read, one may determine my political affiliation, or, hopefully not determine that I am more likely to read celebrity gossip.
Marketers have been unlocking and aggregating such data to understand who their audience is, how they should communicate with them, and how they can personify their brand in a way that turns anonymous contact ids into real people with real interests and personalities of their own.
In a world where interactions are becoming more and more digital, marketing and sales teams are relying on this digital footprint to connect with their audiences in a meaningful way. As we increasingly rely on digital exchanges to understand our customers, guests or prospects, advances across technology and science are identifying unique ways to understand others' intentions.
What Does Your Online Activity Say About You?
As we move through the chapters of our lives--from our hometown, to college, to the working world, and possibly multiple re-locations in-between--we stay connected with our past networks through social media. Have you ever run into someone you haven't talked to in years and asked about their vacation to Hawaii or congratulated them on their recent promotion? By what we post across an ever-growing number of social media channels, we share intimate details of our lives, from where we travel to what we just ate for lunch.
Technology on the market attempts to capture this social media data to understand the sentiment of a contact base. If you are a large brand, your name may be mentioned across hundreds of social media posts, online forums and news sites each day. How do you stay on top of this growing conversation, and more importantly, react to it?
Technologies that gather and score social data can help companies not only track brand mentions and respond to their audience, but also analyze sentiment. When you cannot witness these individual conversations in person and read the body language and tone, how do you know the general attitudes of your audience across thousands of online posts?
By applying algorithms to this social data, marketing technology is beginning to act like a "mood ring" for marketers where they can keep a pulse on how conversation is trending across their audience. By analyzing this sentiment, marketers are able to better understand a once unknown universe to uncover the thoughts, feedback and general reaction from customers who buy their products, guests who use their facilities or prospects they are seeking to partner with.
Leveraging Technology for In-Personal Interactions
Technology has married with science over recent years to tell us a lot about ourselves. My FitBit can report back on the number of steps I take throughout the day and my heart rate during exercise, while my Dad likes to talk about how his Sleep Number IQ bed can tell him each morning exactly how many minutes he has slept. While to some this can be a bit unsettling, breakthroughs in this area are allowing us to determine not just an individual's physical state but their emotional state as well.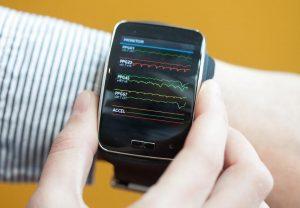 Similar to how data algorithms may collect online data to perform sentiment analysis, emerging technologies are seeking to leverage data to enhance personal interactions. Take
MIT Researchers' new mood-predicting wearable
that will analyze a person's voice and help the wearer navigate conversation. The Samsung Simband used for this research measures wearers' physical response to a conversation, such as their heart rate, blood pressure and temperature, as recorded audio can capture vocabulary, pitch and latency of the speaker. Combined, this data can determine the general mood of the conversation.
Expected to be a benefit for those suffering from anxiety or social disorders, it will be interesting to see how this technology develops and takes on new forms. Using similar algorithms and analysis, this technology may next be leveraged by sales representatives positioning themselves in meetings, cherished by job candidates trying to make a good first impression or give businessmen and women a leg up in when negotiating a contract.
Conclusion
Just as we leave our fingerprints on everything we touch, every swipe, click and tap now leaves a trail behind us. As you commute to work, scroll through your newsfeeds or watch your favorite shows in the evening, you build a profile of data that may depict a more accurate picture of you than you were aware of.
As you open your eyes to the data that is captured throughout your day, it's hard not to second-guess the actions that you take. Is it floating somewhere out there that I listened to the same Adele song an embarrassing number of times in 2016? Does some marketer know that I have ordered from Insomnia Cookies more times than I care to admit to?
As technology makes it possible to aggregate and unlock these profiles, marketers are able to understand their audiences better than ever before. Once an anonymous sea of contacts, we can now determine what a general audience enjoys in their free time, what topics interest them online, and what opinions they hold about a brand. As technology built to understand digital interactions continues to develop and expand to in-person experiences, your ever-expanding digital profile will continue to lend itself to even more highly-personalized communications and interactions.
al
Written by:
Caroline Scalici
, Solutions Consultant, Infor -
Let's Connect
Contact us and we'll have a Business Development Representative contact you within 24 business hours