You're only as good as the weakest link in the chain
Delivering what the customer ordered, on time and in full, is the basic promise that underlies every distributor's business. It sounds simple, and yet in today's global economy, managing the network of suppliers is complex. Meeting customer demand for speed is even a greater challenge. It's much like conducting an orchestra that is playing Beethoven, Bach, and the Beatles—all at once.

When you do it well, you are the customer's superstar. Hit one sour note and you risk losing a customer… and more. Credibility is at stake and your brand's integrity. A distributor who is known as the "sometimes" resource, one that has a hit-or-miss ability to deliver on the promise, is not likely to stay in business long. The industry has no room for "almost good" players.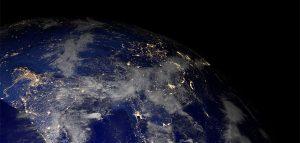 This is why a distributor today must have visibility into the supply chain network. A modern, end-to-end supply chain solution will help track the progress of every order, monitor delivery schedules, and coordinate outbound merchandise with inbound inventory replenishment. Supply and demand can be balanced, in sync. This tightly connected network, operating with just in time delivery of goods, no stock-outs, and minimal capital tied up in inventory, is the new normal for successful distributors.

Besides managing the inventory levels, distributors need analytics to determine which product lines and which customers are profitable. Tools for tracking Key Performance Indicators (KPIs) and role-based workbenches or dashboards are very helpful. Always pressed for time, distributors also benefit from an enhanced visualization layer, found in some advanced solutions. This often includes graphical representation and easy-to use reporting tools. Think of this layer as special lens which provides a dynamic picture of the entire supply chain, a complete picture of goods on order, in manufacturing, in transit, and at warehouses.

The real-time status of goods in transit is not enough. Distributors also need to be able to see into the future. Technology, including forecasting solutions that can support highly segmented strategies provide an accurate picture of future demand, projecting volumes of goods that will be sold, by region and SKU and in detail. Demand planning tools help anticipate needs, even factoring in trend shifts, seasonal variations, and step changes, like a new competitor entering the market.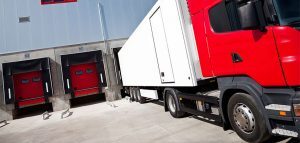 Advanced demand planning strategies should reflect different product and channel attributes, from erratic or slow-moving pieces to extreme volatility in sales volumes. It's important to choose a model which aligns with the situation. It's even possible for the models to "tune themselves" or adjust as needed. There is no such thing as "one size fits all" when talking about formulas for predicting demand.

If you aren't modernizing your supply chain network yet, you are at high risk of falling behind the competition, or, even worse, becoming obsolete in your industry. It can happen overnight.

Infor offers solutions to help distributors stay on top of network challenges, including supply chain planning and demand planning tools. Infor solutions help you turn planning from an art into a science, providing highly productive and profitable results. This suite of interactive and intuitive solutions adds powerful new efficiencies that distributors will appreciate, including:

A unique, advanced statistical forecasting engine (Bayesian) that helps you drive your business based on actual demand rather than shipping history.

Comprehensive "what if" simulations that allow you to make decisions based on the most complete information.

The ability to generate detailed models across multiple customer segments and product lines.
Modern supply chain solutions will help distributors gain much-needed differentiation. "Real-time visibility and control into the way goods and money move in the global supply chain gives our customers competitive advantage. We continue to innovate to put the power of global connectivity and frictionless trade interaction into the hands of our customers so they can keep their supply chains running smoothly," said Infor Vice President, Product Management John Bermudez.
Product
CloudSuite Distribution
CloudSuite Distribution Enterprise
Distribution SX.e
M3
Region
Let's Connect
Contact us and we'll have a Business Development Representative contact you within 24 business hours