Celebrating National Intern Day with our awesome Infor interns
HR intern Harper Dix shares her story of mutually beneficial relationships
In the United States, we celebrate our interns on July 29. National Intern Day is a collective shoutout, as we thank our interns for their invaluable contributions, and also highlight certain barriers early-in-career-individuals face, and how internships can help overcome them.
"We want every intern to have a great experience and get a chance to do meaningful work," says Pete Sparber, Infor Chief Human Resources Officer. "This not only helps them learn about their strengths and interests but helps us build our brand on campus. It's a great example of a mutually beneficial exchange."
Interns are crucial to our global workforce at Infor. They offer fresh perspectives, specific skills, and extra sets of hands.
Take Harper Dix. She is currently an Infor Talent Management intern with our Global HR Team in St. Paul, Minnesota.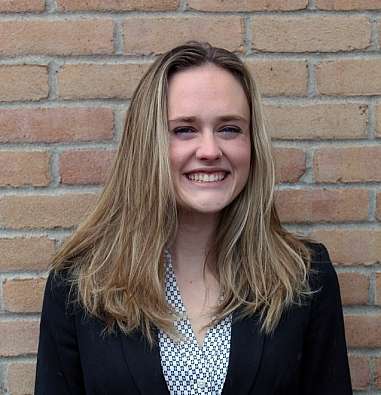 "As a University of Minnesota student studying psychology and management, I was thrilled to hear of Infor's summer Talent Management Internship," Harper says. "My goal throughout my college experience has been to maximize my education and knowledge, which is also what I was looking for an internship to provide. Being able to dive into new areas of business and network while also being provided financial stability was exactly what I needed."
"My time at Infor has allowed me to better understand myself, my work needs, and the different areas of business I enjoy," she says. "One of the largest issues individuals early in career face is imposter syndrome, doubting one's skills, talents, and knowledge. Starting my internship, I felt unqualified. My schooling, previous experience, and current skillset didn't feel like enough, even though the offer letter told me otherwise. It was tailoring the internship to my wants, needs, and strengths that has allowed me to succeed both for myself and Infor."
Over the past two months, working on projects such as internal mobility and an employee engagement survey has enabled Harper to pick up strengths in different business areas.
"One of our major summer-time projects is the employee engagement survey," says her manager, Kasey Monahan. "Having Harper as another team member has allowed us to go further in depth, especially with the comments analysis, which will help us give the leadership team and all managers better insights into their teams."
Harper says: "My time at Infor has already lifted some of those barriers and fears faced at the start of a career. This will enable me jump into the work world after graduation with more confidence as well as solid experience."
Filed Under
Employee stories
Infor culture
Let's Connect
Contact us and we'll have a Business Development Representative contact you within 24 business hours