Connecting the operations of healthcare with the mission of healthcare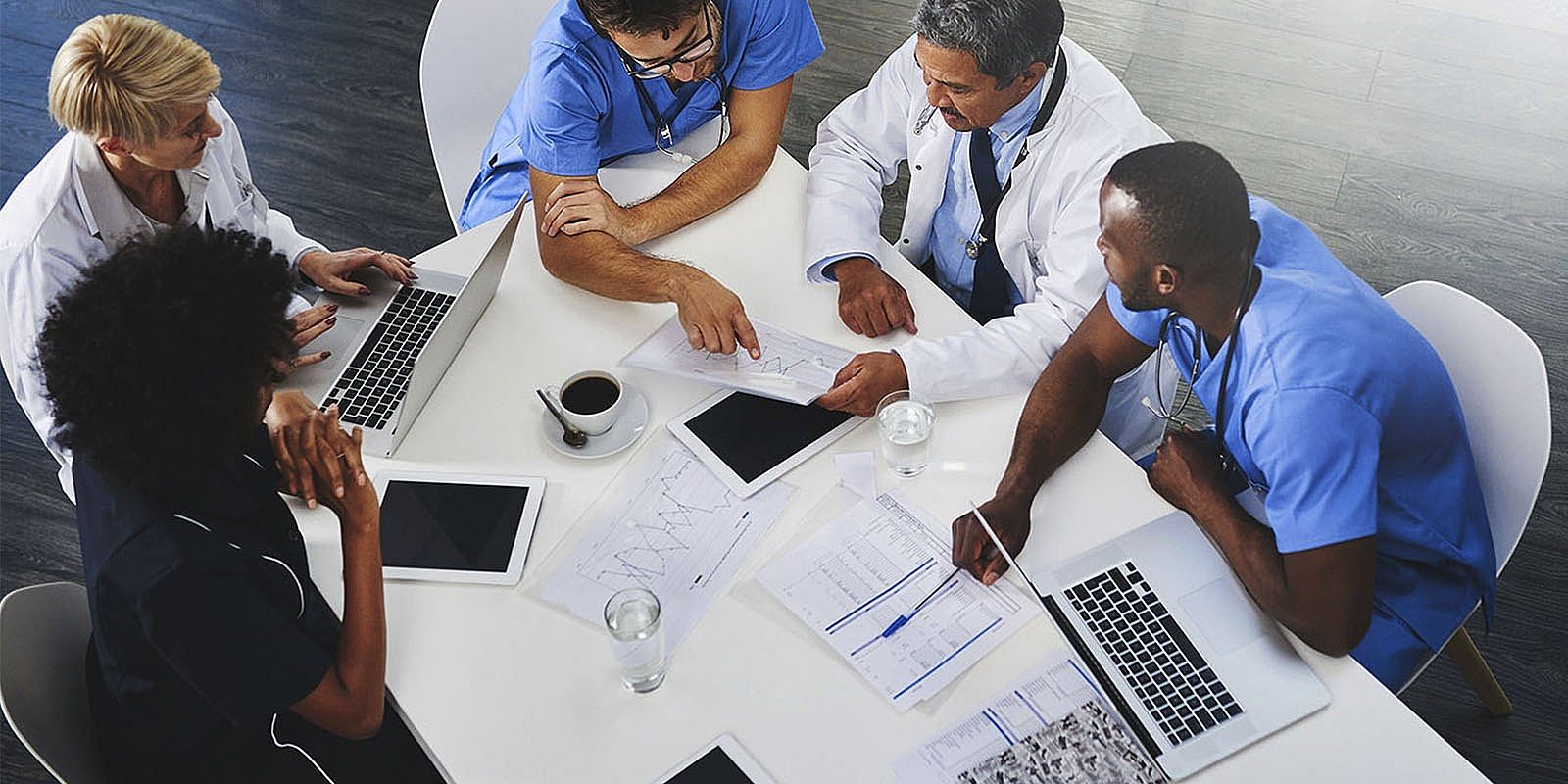 Slidell Memorial Hospital integrates clinicals and financials to better serve community
5 steps to responding to a crisis: COVID-19's impact on healthcare
Healthcare
Infor is evolving the traditional ERP with a healthcare operations platform that enhances delivery across the care continuum and complements EHR while reducing third-party vendors. We help our customers create an evidence based approach to optimise their people, supplies, and assets so that they can deliver better care.
Improving clinician and staff experience
Deliver functionality that improves employee engagement and reduces turnover.
Streamlining care delivery
Improve the quality of patient care via managed EHR integrations and clinical capabilities.
Creating a patient-centred approach
Cater user interfaces, patient and process flows, and staffing for a better patient experience.
Increasing operational efficiencies
Gain visibility and productivity from clinically integrated supply chain management and embedded costing.
Delivering value for customers across industries
Solutions for your most critical challenges
Improving clinician and staff experience
Clinician experiences that result in patient experiences
Improving well-being by hiring the right people in the right roles—and who feel safer doing their jobs
Reducing turnover by science-driven flight risk indicators and continuous engagement
Projecting extended nurse schedules, allowing rotation schedules, and self-scheduling
Reducing non-productive time spent doing paperwork and hunting for equipment
Improving accessibility via mobile employee self-service and embedded learning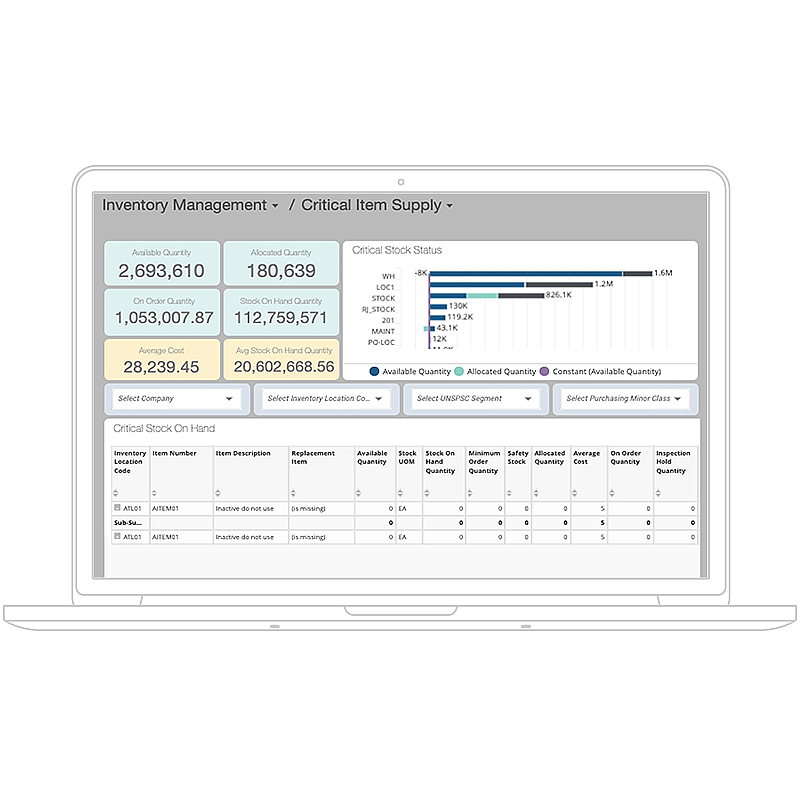 Streamlining care delivery
Expanding the efficiency of patient care
Reducing equipment downtime, improving savings, and enhancing the patient experience
Leveraging data science and reporting software to optimise stock on hand while eliminating stock outs
Improving the efficiency of care delivery so patients spend more time in the appropriate care
Efficiently solving complex interoperability challenges securely and at scale
Realising better healthcare delivery, care coordination, and patient engagement with HL7 FHIR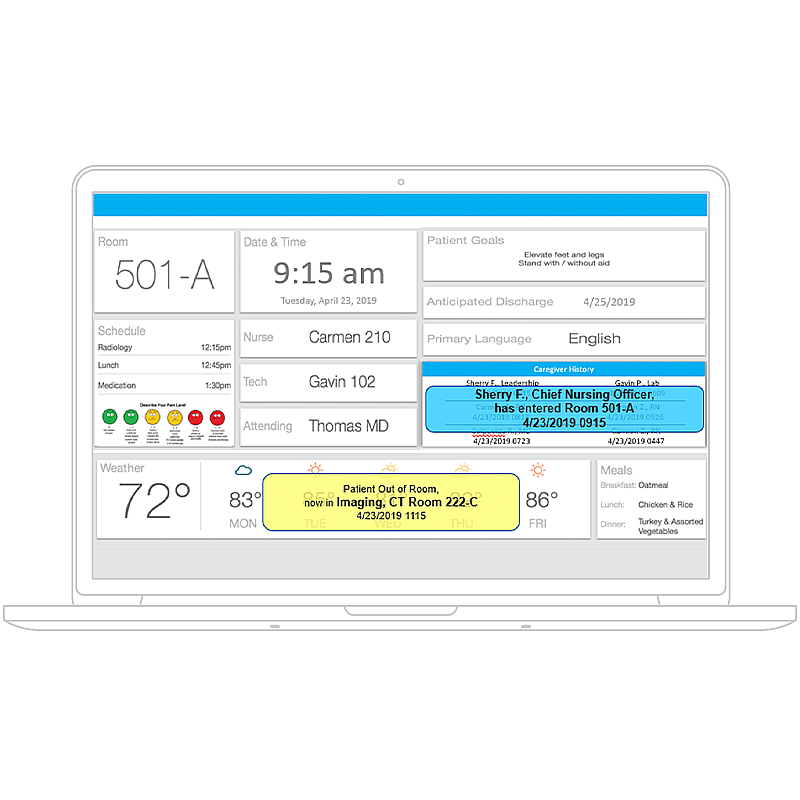 Creating a patient- centred approach
Directly enhancing patient quality and experience via connected health

Enhancing patient flow and care team communication
Enhancing patient experience via acuity-based nursing assignments
Reducing the spread of infection by automatically tracing patient, staff, and equipment interactions
Reducing the cost of care to the provider
Integrating and managing innovative APIs and information technology management for digital innovation in healthcare delivery, care coordination, and improved patient experience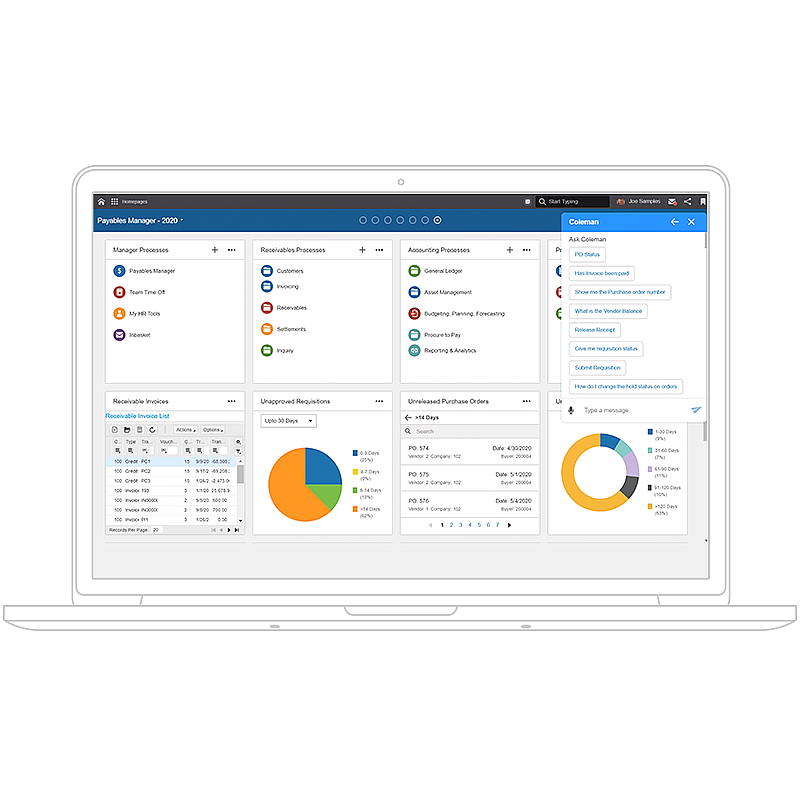 Increasing operational efficiencies
What you expect from traditional ERP, evolved for healthcare
Lowering costs and improving outcomes through a clinically integrated supply chain
Embedding costing and accounting software with capacity modelling for more insightful, timely decision making
Combining clinical and non-clinical enterprise-grade analytics
Supporting the needs of diverse operations management common to healthcare
Streamlining workflows and UX via process automation, digital assistants, and machine learning
Productivity by the numbers
23%
reduction of interfaces
33%
reduction of custom workflows
BUILT FOR INDUSTRY
Healthcare Solutions
Infor CloudSuite™ Healthcare
Infor CloudSuite Healthcare is a complete ERP software platform in the cloud designed for healthcare — that encompasses a comprehensive suite of business solutions unique to healthcare, including finance, planning, supply chain, human capital, and analytics.
HIGHLIGHTS
Supplier onboarding and invoice KPIs, and reporting and consolidation
Real-time visibility with financials, supply chain and HCM, BI reporting, and embedded analytics
Enhance employee potential with science infused, mobile enabled, HR, payroll, and benefits
PRODUCTS INCLUDED
Infor Financials and Supply Management
Infor HCM
Infor OS
Infor Financials & Supply Management
Infor Financials & Supply Management is an integrated finance and supply management software in the cloud that couples modern financial functionality with tools to track supplies and streamline order processes.
HIGHLIGHTS
Personalised home pages
Beautiful and intuitive role based user interface
Unlimited financial calendars
Unlimited ledgers and basis reporting
Unlimited dimension strings
Full visibility of indirect spend
Strengthened supplier relationships
Increased policy compliance
Multiple cost savings opportunities
Powered by data-science
Embedded analytics directly in users' work streams
PRODUCTS INCLUDED
Infor Financials & Supply Management
Infor OS
Infor HCM is a leading-edge, end-to-end talent-focused solution that helps organisations strategically align people initiatives and talent capabilities to overall business strategies.
HIGHLIGHTS
Get all the human capital management functionality you need in one complete solution, with the broad capabilities from a single cloud HR vendor.
Utilise a consumer-grade, personalised, role-based user interface with prebuilt, interoperable components across your HR organisational structures-world-wide.
Use relevant and timely data, based on behaviour science and analytics to engage employees and reach their greatest potential.
Apply modern HR cloud technology to give you complete employees visibility; optimally hire, develop and retain the right talent.
Boost employee performance, improve workforce effectiveness, and maintain control over your company's talent strategy and HCM technology with a flexible, secure, and cost-effective cloud infrastructure.
PRODUCTS INCLUDED
HCM
Talent Management
Global HR
Talent Science
LMS
HRSD
Cloverleaf Integration Suite
Infor Cloverleaf® Integration Suite software streamlines the exchange of clinical data to help improve healthcare outcomes and business operations. The software allows healthcare organisations to efficiently solve complex interoperability challenges securely and at scale, while using the latest standards (including HL7® FHIR®).
HIGHLIGHTS
Easy to use, even in complex integration scenarios
Customer-proven scalability and reliability
Offers a pre-built FHIR solution
Includes a healthcare API Gateway
Available in the cloud
Location Based Intelligence
Infor® Location Based Intelligence is an interoperable software platform for health systems, hospitals, and clinics leveraging Real-Time Location Systems (RTLS). This healthcare-specific solution provides real-time visibility into the movement and management of medical equipment, staff, and patients.
HIGHLIGHTS
Reduce the spread of infection with automated contact tracking
Eliminate bottlenecks and optimise patient flow and staffing resources
Find and replenish equipment efficiently, and monitor utilisation data
Efficiently keep sensitive items and spaces at safe levels
Validate compliance through automated data collection
Transform complex data into easily understood intelligence
Infor OS
A robust cloud operating platform for accelerating innovation throughout the enterprise ecosystem
Let's Connect
Contact us and we'll have a Business Development Representative contact you within 24 business hours