Infor Showcases Immersive Smart Factory Solutions at Chengdu International Industry Fair 2021
Infor hosts digital experience area for visitors to experiment with its best-in-class asset management and warehouse management systems
CHENGDU, China – April 27, 2021 – Infor, the industry cloud company, showcased its smart factory solutions at the Chengdu International Industry Fair 2021, offering practical and readily-deployable digital solutions to industrial enterprises in Western China.
Chengdu International Industry Fair 2021 attracted over 40,000 visitors. Among these, regional representatives from the greater Sichuan-Chongqing area such as Sichuan Honghua Petroleum Equipment Co., Ltd, TBEA Co., Ltd., and others stopped by the Infor booth to learn more about the company's smart, digital manufacturing solutions.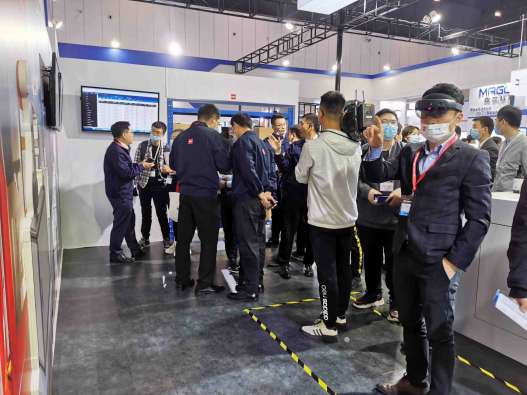 The highlights of Infor's booth include:
Immersive digital experience area: Infor created a dedicated immersive digital experience area for visitors to showcase its Infor EAM and Infor WMS-based Smart Factory systems. The interactive experience leverages HoloLens 2, the highest-end mixed-reality smart glasses, and a Zebra RS5100 single finger Bluetooth ring scanner to help participants understand the practical applications of intelligent operations and maintenance technologies that seamlessly integrate cutting-edge, digital IoT solutions.
One-on-one industry exchange: A team of authoritative expert consultants, collectively with more than 50 years of experience in the industry, and an Infor sales team were on hand to answer questions on digitalization and discuss the direction of the transformation of industrial enterprises.
Digitalization summit: Infor senior director of solution consulting in Greater China & Korea Chong Lu participated in the forum and delivered a speech titled, "New Intelligent Systems to Empower the Production Chain," explaining the impact of digital technology on the industrial sector, as well as its impact on wider society and the economy.
Infor EAM is ranked as a Leader in Gartner's Magic Quadrant for Enterprise Asset Management Software, offering industry-specific solutions that address the unique challenges faced by businesses in diverse sectors. It is scalable and can grow to suit the evolving needs of businesses. Specifically, customers can leverage Infor EAM to maximize asset reliability and performance, track labor costs, and more.
Learn more about Infor EAM: https://www.infor.com/en-au/so...
Similarly, Infor WMS has also been ranked a Leader in Gartner's Magic Quadrant for Warehouse Management Systems two years running. The flexible system, which can be either locally deployed or cloud-based, provides enhanced visibility into inventory, orders, equipment, and people to support next-generation, technologically-enhanced global warehouse operations.

Learn more about Infor WMS: https://www.infor.com/en-au/pr...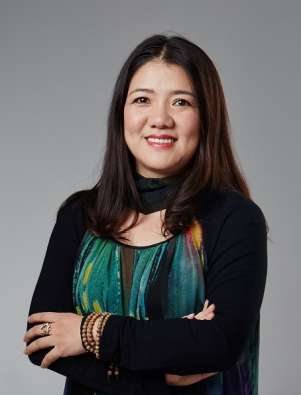 "Infor has helped numerous companies both locally and globally accelerate their digitalization processes with comprehensive solutions, providing years of manufacturing services experience, and dedicated professional services," said Becky Xie, Infor VP & managing director for Greater China and Korea. "We are excited to take part in this leading industry fair to demonstrate the real-world value of Infor's industry-specific solutions, while providing more and better choices for the development of digital industrial infrastructure in Western China."
With a focus on smart manufacturing in China, the Chengdu International Industry Fair promotes the integration of innovative technologies and products into the smart industry chain by showcasing the latest solutions spanning automation and industrial robotics, next-gen information technology, metals processing, energy saving technology and industrial support, as well as new materials.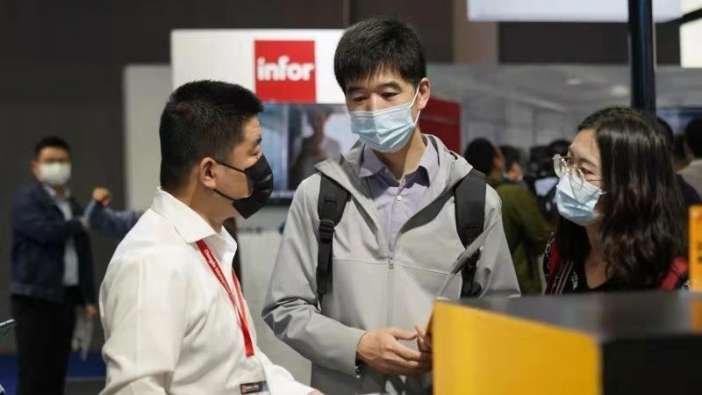 About Infor
Infor is a global leader in business cloud software specialized by industry. Providing mission-critical enterprise applications to 67,000 customers in more than 175 countries, Infor software is designed to deliver more value and less risk, with more sustainable operational advantages. We empower our 17,000 employees to leverage their deep industry expertise and use data-driven insights to create, learn and adapt quickly to solve emerging business and industry challenges. Infor is committed to providing our customers with modern tools to transform their business and accelerate their own path to innovation. To learn more, please visit https://www.infor.com/en-au.
# # #
Media contact
Phyllis Tan
Infor Asia Pacific
+65 9799 9133
Phyllis.tan@infor.com
Filed Under
Industry
Distribution
Industrial Manufacturing
Logistics & 3PL
Let's Connect
Contact us and we'll have a Business Development Representative contact you within 24 business hours