Infor Solutions Chosen for 8 Constellation ShortLists
Eight Infor solutions has been evaluated and chosen for Constellation ShortList(s)™ for Q3 2019: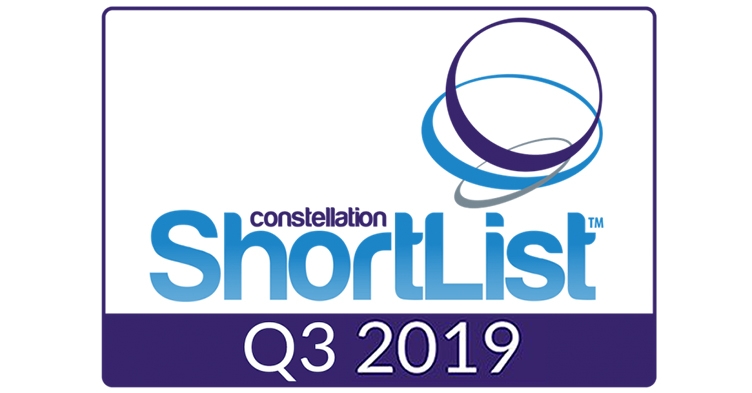 According to the Constellation Research website, "the Constellation ShortList™ presents technology vendors relevant to early adopters pursuing digital transformation. Products and vendors included in the document meet the threshold criteria for the category as determined by Constellation Research. Solutions on the Constellation ShortList are selected by Constellation analysts through a research process that includes client inquiries, partner conversations, customer references, vendor selection projects, market share and internal research."

Cloud-based Business Intelligence and Analytics — Birst®
Analyst Doug Henschen evaluated more than 25 solutions based on these threshold criteria:
Delivery of a public-cloud native or multi-cloud business intelligence and analytics platform with hybrid data-access capabilities
Data-management capabilities including data integration and self-service data preparation
Breadth of analysis tools, including dashboarding, data visualization and basic forecasting and predictive capabilities
Mobile reporting, visualization, analysis
Support for services-based delivery of insights into internal and external applications
Rich collaboration features for authors, analysts and consumers
Configure Price Quote — Infor CPQ
Analyst Nicole France evaluated more than 20 solutions, and ShortListed Infor CPQ. She notes that "Constellation's 2017 report on CPQ found that organizations had an average time savings of 300% by using CPQ solutions compared to manual quoting processes. With overall B2B sales cycles lengthening, organizations deploying CPQ have experienced improved sales cycles with faster quote delivery, improved quote accuracy and increased average deal sizes."
Enterprise Cloud Finance Apps— Infor CloudSuite Financials & Supply Management
"The move to the cloud enables financial apps to access unlimited compute power, improve integration across multiple data sources, and consume faster cycles of innovation and regulatory updates," says analyst R "Ray" Wang, who evaluated more than 25 solutions.
Global HCM Suites — Infor CloudSuite HCM
"The vendors comprised in this list not only offer enterprises a suite of people-centric business capabilities, starting with HR core and payroll, some talent management/workforce management, and benefits management capabilities, but also for at least three continents and most importantly cover 2/3 of the world from a GDP perspective. This gives enterprises the global reach they need to be able to practice enterprises acceleration for their people," writes Constellation analyst Holger Mueller, who reviewed more than 30 solutions.
Healthcare ERP — Infor CloudSuite Healthcare
Analyst David Chou reviewed 10 solutions and ShortListed 4. He says, "Healthcare's shift to value-based care has put pressure on hospitals to better understand the true cost of delivering care down to the line-item detail. ERP systems help eliminate data and operating silos as these back-office departments are traditionally operating independently. The next big wave in healthcare is to explore how the ERP system will help with operational efficiencies while reducing costs in the organization."
Price Optimization Solutions — Infor Pricing Science
Constellation analyst R "Ray" Wang evaluated over 40 solutions using this criteria:
Support multiple pricing models
Enable complex promotion rules
Manage price lists
Prescribe pricing segmentation
Facilitate markdown scenarios
Deliver dynamic pricing
Provide advanced analytics
Create pricing optimization models
Collect competitive insights
Apply machine learning and artificial intelligence to identify, learn and predict new models
Integration with CPQ and order orchestration systems
Sales Force Automation — Infor CRM
Analyst Nicole France ShortListed Infor CRM after evaluating 70 solutions. She writes: "This Constellation ShortList focuses on solutions that extend beyond the core SFA competencies (e.g., lead, contact, account, opportunity tracking) to extensibility, scalability, product vision and solutions that help with organizational usage and adoption. Advanced analytics, artificial intelligence (AI), machine learning, data enrichment and new productivity tools make this an exciting inflection point in the space."
Workforce Management Suites — Infor CloudSuite Workforce Management
Constellation analyst Holger Mueller evaluated more 20 solutions, then put Infor WFM on the ShortList. He notes: "To be a workforce management suite provider, these companies need to provide at least three pieces of workforce management. These features may include workforce planning and forecasting, time and attendance with clocks and on mobile devices (mandatory), scheduling/shift planning (mandatory), compliance management, reporting and payroll interfaces all built in house. Last but not least, companies need to have 500+ customers on more than three continents."
Let's Connect
Contact us and we'll have a Business Development Representative contact you within 24 business hours

By clicking "Submit" you agree that Infor will process your personal data provided in the above form for communicating with you as our potential or actual customer or a client as described in our Privacy Policy.