Infor M3 included in Panorama Consulting Group's 2021 Top 10 Manufacturing ERPs
Analyst Report
Infor M3 included in Panorama Consulting Group's 2021 Top 10 Manufacturing ERPs
Panorama Consulting Group's Top 10 Manufacturing ERP Systems report is based on its client experience through software evaluations, contract negotiations, and in reviewing RFI/RFP responses. This list is aimed to arm you with information to address today's challenges and help you:
Update outdated technology
Redesign operating models to increase flexibility
Streamline and simplify complex supply chains Download the report now.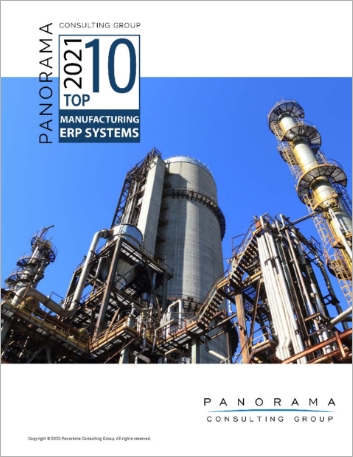 Please complete the form below
Fields with * are required.
Let's Connect
Contact us and we'll have a Business Development Representative contact you within 24 business hours

By clicking "Submit" you agree that Infor will process your personal data provided in the above form for communicating with you as our potential or actual customer or a client as described in our Privacy Policy.