Performance-based asset management for long-term business value and sustainability
eBooks
Performance-based asset management for long-term business value and sustainability
The costs of not addressing long-term sustainability issues are too high. Reputational risk aside, lack of a business plan that protects an organization's most expensive investments has a direct impact on the cost of acquiring capital, and may even affect the ability to acquire that capital altogether. That's why the traditional approach to enterprise asset management is evolving to build toward asset performance management (APM).
APM harnesses the power of automation, IoT, emerging technologies such as AI and ML, and the resulting volumes of accessible sensor data to provide unprecedented strategic insights. Read to the guide to learn how to move from traditional to true asset sustainability.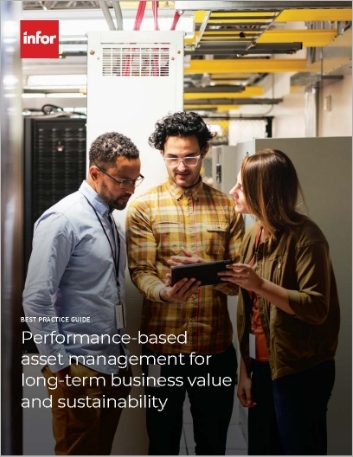 Please complete the form below
Fields with * are required.
Let's Connect
Contact us and we'll have a Business Development Representative contact you within 24 business hours