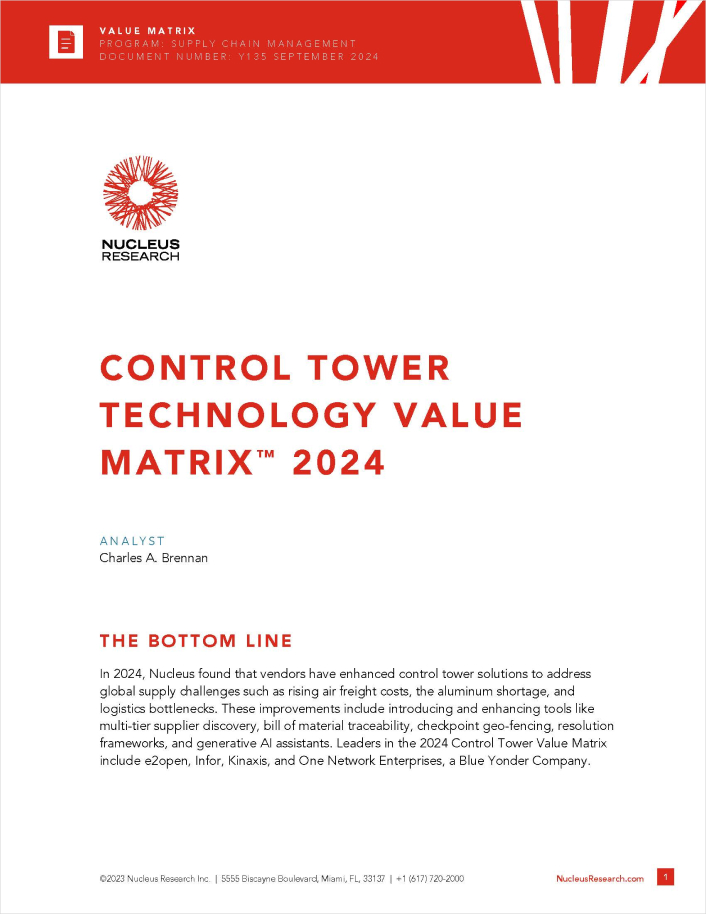 Analyst Report
Recognized for differentiation that helps to reduce costs and increase efficiency
Overview
This recent Nucleus Research Control Tower Technology Value Matrix explores the reasons why mid-market and enterprise organizations turn to Control Tower solutions to predict, detect, and mitigate challenges like supply shortages, labor shortages, or transportation delays. The Nucleus' analysts explore how software vendors meet these needs. Control Tower is defined in their report as "software that grants an organization supply chain visibility and informs execution and planning teams about events within the four walls of an organization's operations, its trading partners, and beyond."

Infor is recognized as a Leader in the 2022 Nucleus Control Tower Technology Value Matrix.
Please complete the form below
Fields with * are required.
By clicking "Submit" you agree that Infor will process your personal data provided in the above form for communicating with you as our potential or actual customer or a client as described in our Privacy Policy.