Decrease costs and downtime with smart asset management for manufacturing
eBooks
Decrease costs and downtime with smart asset management for manufacturing
In manufacturing, downtime is a dirty word—and it can cost thousands of dollars per hour. Poorly managed assets can have a drastic impact on plant productivity. Read this eBook for tips on executing a smart enterprise asset management (EAM) strategy that strikes a data-driven balance between lean execution and maximum equipment uptime.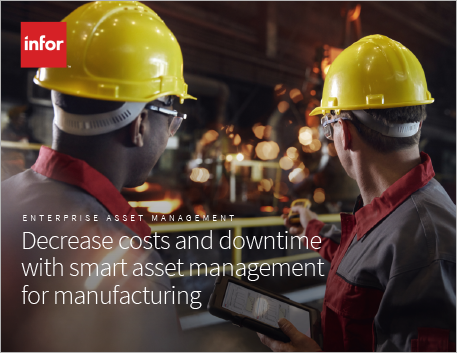 Please complete the form below
Fields with * are required.
Let's Connect
Contact us and we'll have a Business Development Representative contact you within 24 business hours