IDC Analyst Connection: The business benefits of cloud warehouse management systems
Analyst Report
IDC Analyst Connection: The business benefits of cloud warehouse management systems
In this report, IDC analysts offer their perspectives on the importance of utilizing an advanced warehouse management system to manage inventory and order fulfillment. As supply chains grow in complexity and require new capabilities, adopting a cloud-based warehouse management solution will allow organizations to keep pace with emerging customer needs. Download the report today to learn more.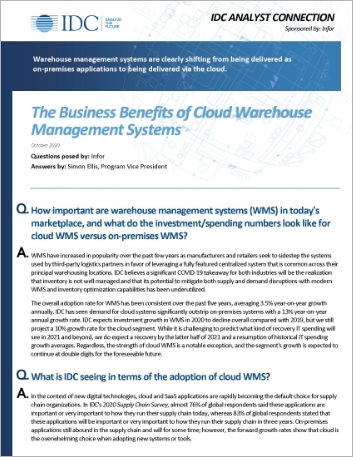 Please complete the form below
Fields with * are required.
Let's Connect
Contact us and we'll have a Business Development Representative contact you within 24 business hours