Why enterprise asset management must evolve into asset performance management
eBooks
Why enterprise asset management must evolve into asset performance management
Manufacturing processes have undergone several revolutions characterized by ever-greater automation, culminating in the machine learning and automation of Industry 4.0. A similar evolution has occurred in asset maintenance, with Maintenance 4.0 digitizing previously manual processes and harnessing the power of data to predict asset failure and automatically direct remediation processes. Read this guide to understand how organizations can take advantage of these advances with an asset performance management (APM) strategy supported by technology.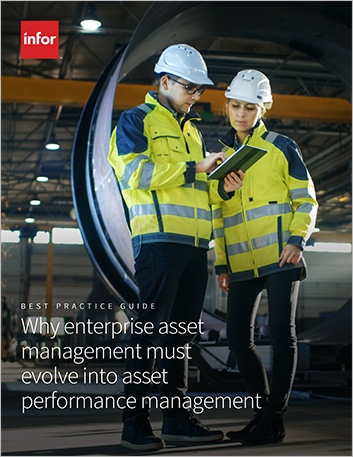 Please complete the form below
Fields with * are required.
Let's Connect
Contact us and we'll have a Business Development Representative contact you within 24 business hours