Customer success stories inspire at Inforum
"Together, we are in the business of productivity" is the key take-away from Wednesday's General Session on day-three of Inforum 2019, Infor's flagship customer conference.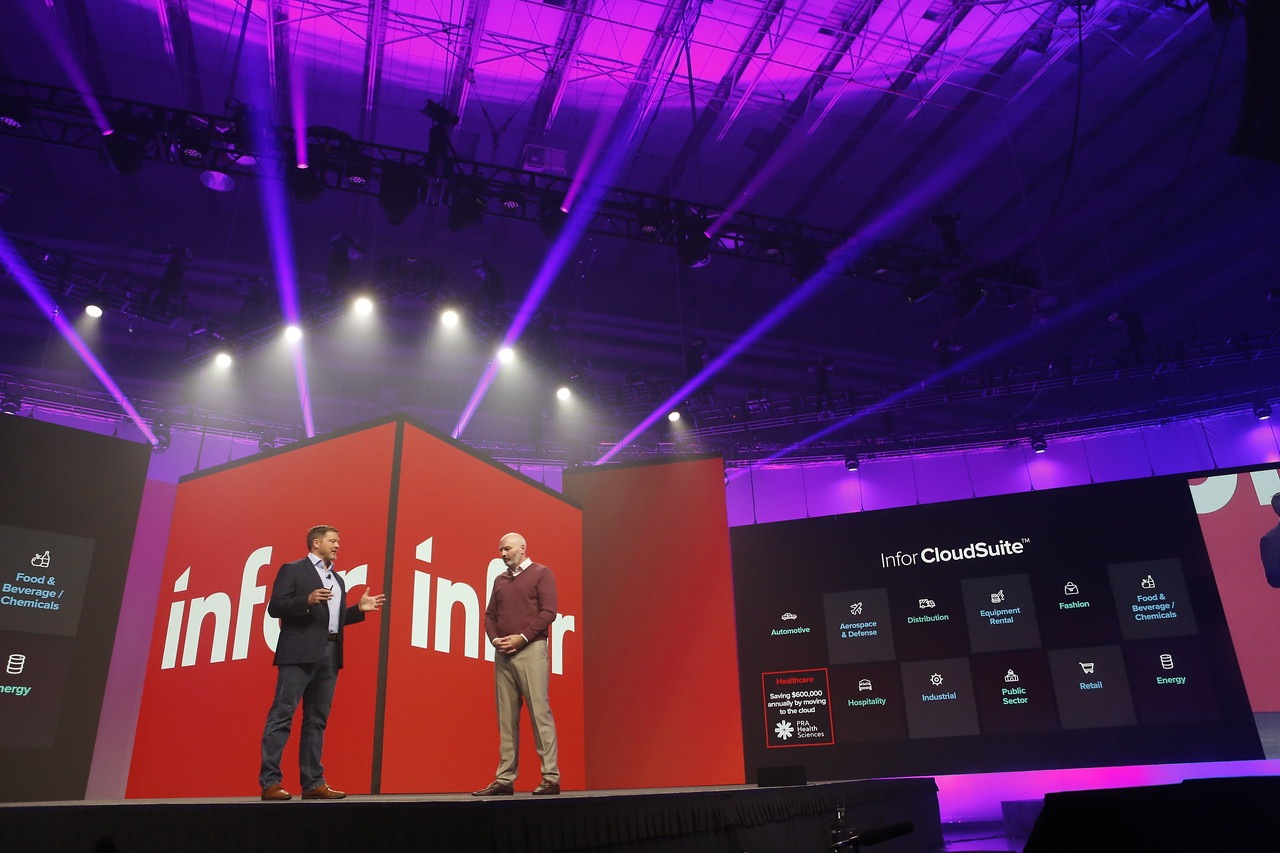 Rod Johnson, general manager of the Americas, and Cormac Watters, general manager of Infor International, led the morning session kick-off that further explored the topics of productivity and increasing value for customers.
"It's all about increasing productivity of people and processes. How do we make it easier for your employees to do their jobs more efficiently—and effectively," said Johnson. "It's a big-picture problem, one that touches multiple areas of the organization."
Deckers Brands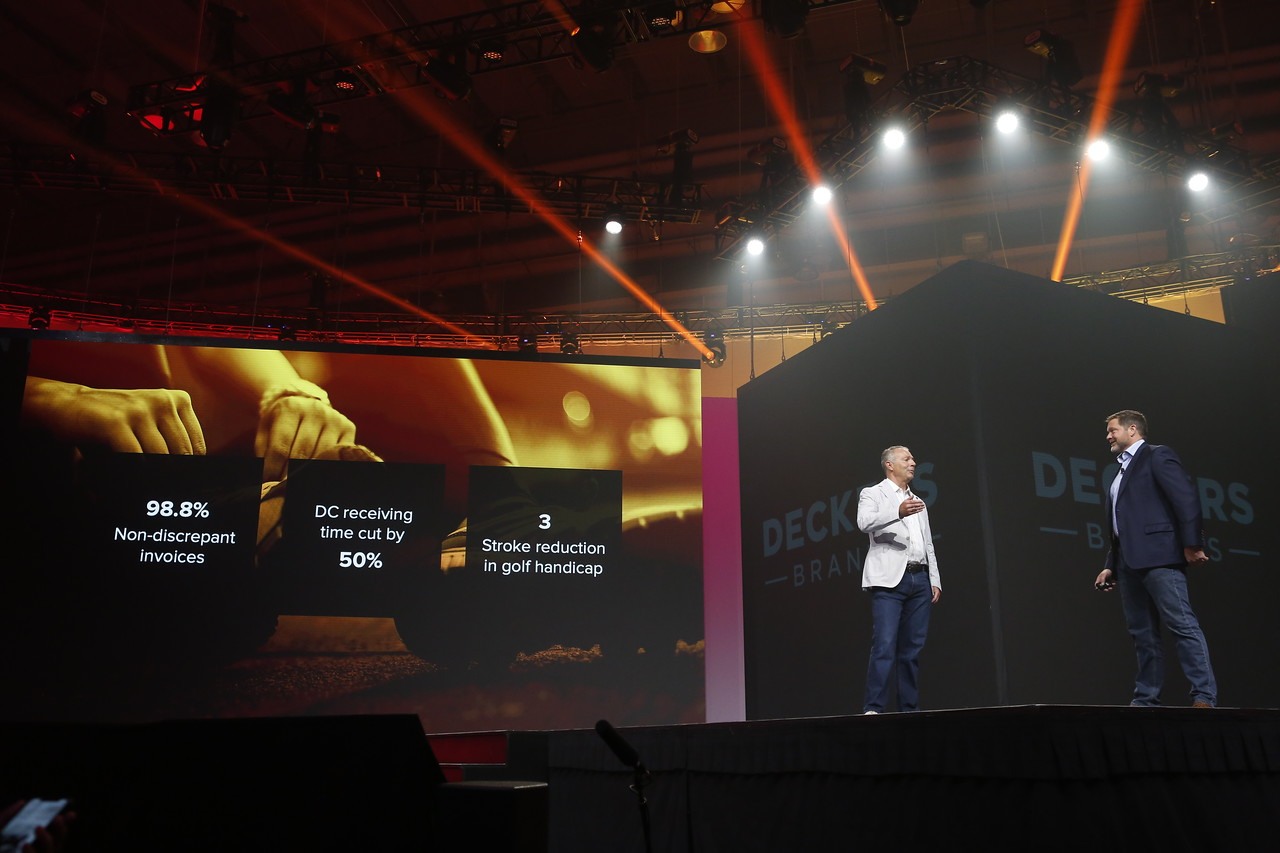 To provide some examples of success stories, Johnson called Davide Lafitte, COO of Deckers Brands, to the stage. Deckers Brands is a leading footwear designer and distributor based in Goleta, California. Well-known brands include UGG® boots. Deckers was challenged with very manual and time-intensive processes for order fulfillment and supply chain planning.
"Two people worked full time at chasing purchases orders, matching them to invoices, and keeping everything on time," Lafitte said.
Implementing Infor Nexus changed that, he explained. Now operations are more streamlined and automated. Plus, integrating supply and demand data into one real-time view lets Deckers take advantage of machine learning capabilities so they can anticipate potential inventory issues. Now, one person spends about 30 minutes per day reviewing the few invoices (less than 1%) that call for a closer look. The distribution center's receiving time has been reduced by 50%.
And Lafitte was happy to report he also shaved three strokes off his handicap, thanks to more free time and less worry.
Miller Industries
Next, Will Miller, Co-CEO of Miller Industries, shared his company's story. Miller Industries is a world leader in towing and recovery equipment. An image of a Miller Industries 75-ton massive pickup, capable of lifting a train engine, flashed on the screen as Miller described the company's need to make strategic business decisions faster. The company turned to Infor Birst analytics to combine internal and external data sets to help it more precisely analyze and forecast workforce and business performance, and ultimately better manage the overall business.
"I have a set of dashboards I can review every morning. They give me the insights I need to track areas that need attention. I send screen shots to managers before they even get to their desks. Everyone wanted dashboards so they, too, could have the data I had," said Miller.
His top-down approach helped to facilitate adoption, Miller said. Since go-live, Miller Industries has begun to replace hundreds of spreadsheets with a handful of automated dashboards. This provides more consistent, timely and accurate information to all users, which has reduced the time needed to produce business reports by as much as 80%. In addition, Infor Birst has provided visibility to real-time information, which has helped streamline the accounts receivable and cash management processes.
Northern Light Health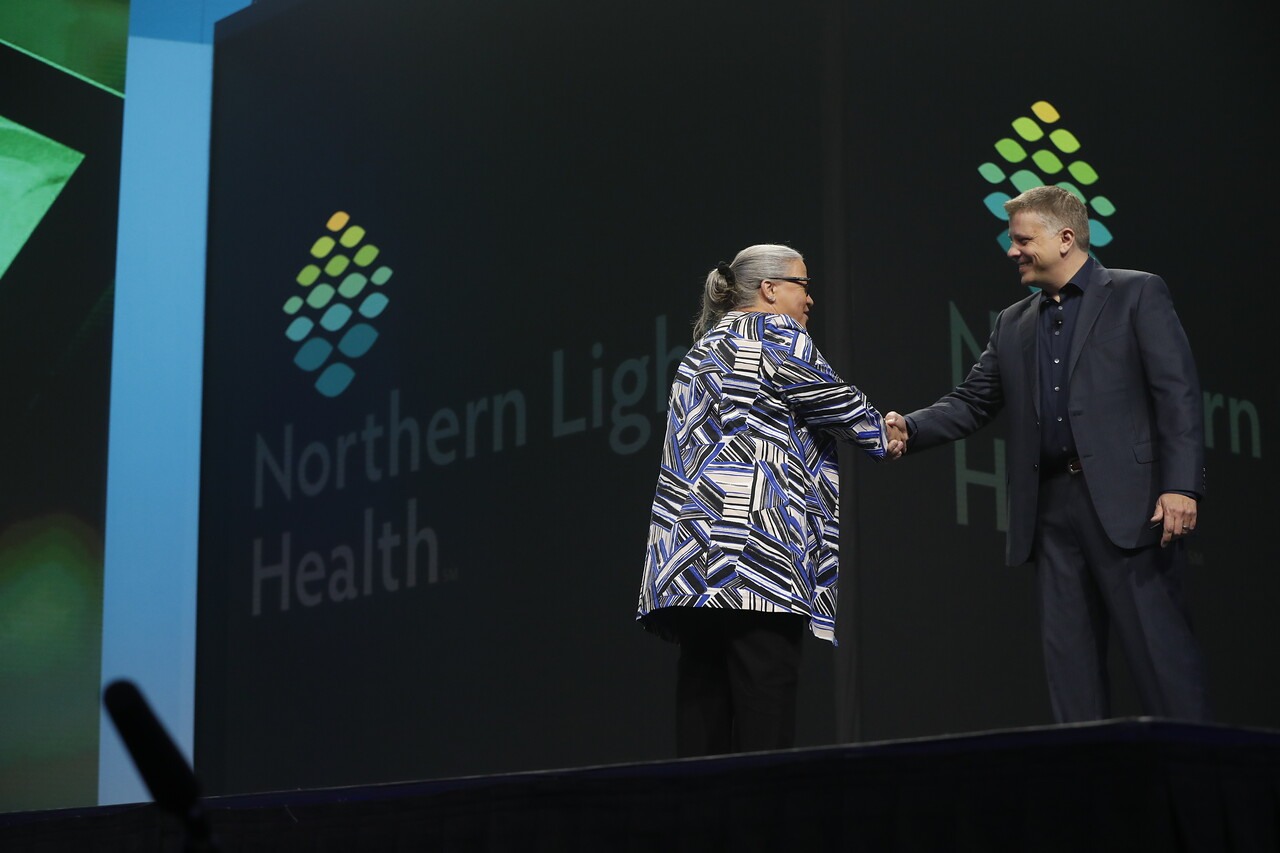 Helen Thompson, interim CIO of Northern Light Health, talked about how her full-spectrum health care system with nine hospitals in Maine turned to Infor CloudSuite Healthcare and Birst analytics to help improve processes, preserve revenue, and deliver better services.
With Infor, Northern Light has a single enterprise-wide platform for all of its facilities. Now, everyone has the same processes and integrating data is easier and faster than before. Northern Light has shortened the cycle of month-end financial close by two business days and automated key reporting.
When asked for tips, Thompson said, "Training staff ahead of time, rather than when ready to go live, helps the team to envision progress and picture the vision for the future, rather than just seeing that it's different than what they had before. This keeps everyone positive and focused on the future, not the past."
Lufthansa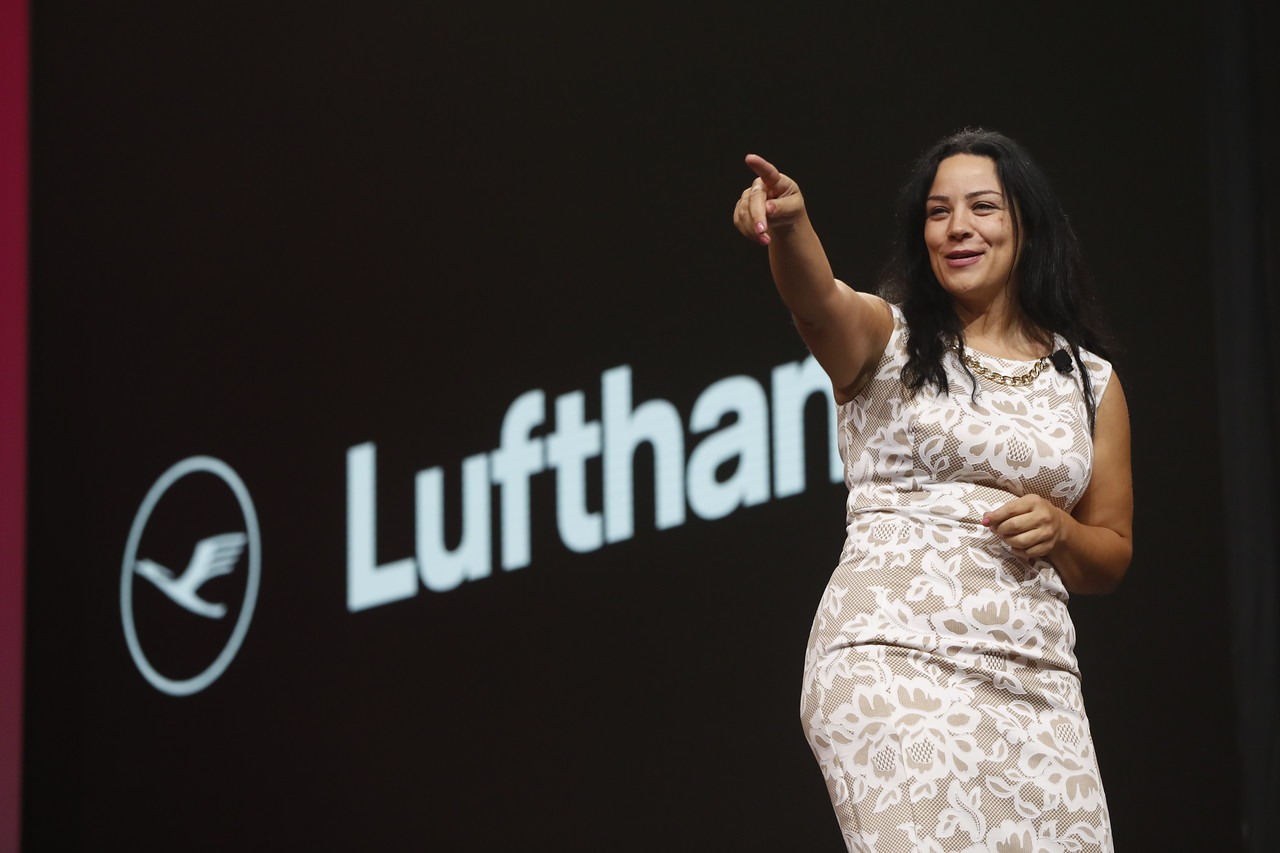 Jasmine Alikhani, director of global deployment for Lufthansa, spoke to Cormac Watters about the challenges of maintaining aircraft and facilities.
"Many of our technicians are veterans to the industry, perhaps not as comfortable with new technology—especially mobile solutions—as younger technicians," she said as she told the story of a training session where one man in his 60s was visibly shaking because he was so frightened of trying the new mobile solution. But quickly, he saw how easy it was. With a few clicks, he had the hang of it. "There was such a look of relief." Alikhani added that this usability of Infor CloudSuite EAM and CloudSuite EAM Mobile has been vitally important in the smooth transition.
Starbucks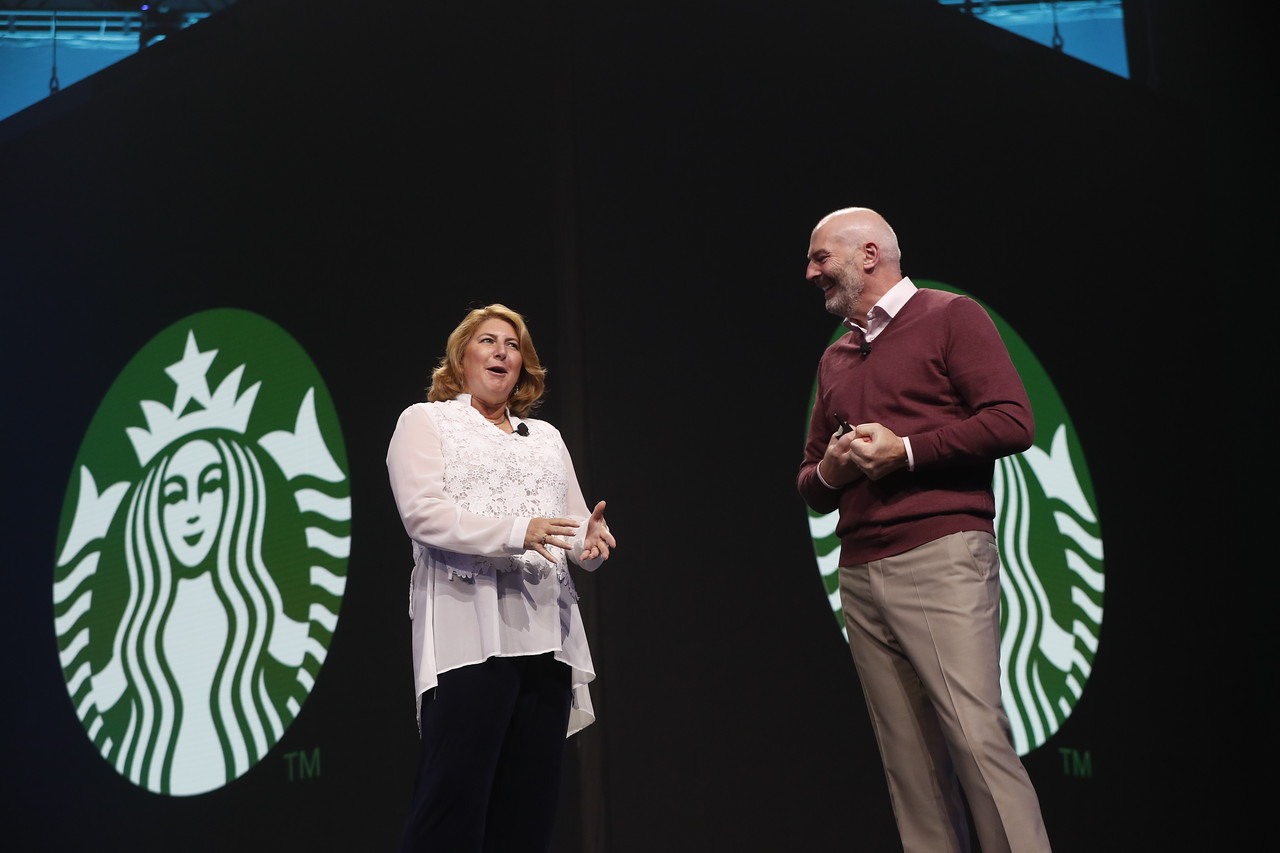 Tami Ryley, maintenance reliability program manager for Starbucks, had a success story related to Infor CloudSuite EAM as well. But she started by explaining the challenge. "We had been using the solution a long time, but we had not been using it to its fullest. We weren't leaning in and focusing our attention on all of the features and keeping it updated." The result was that people were creating their own work-arounds and processes. Consistency was lost. "We needed to take a step back and realign our definitions and reinforce our workflows along with upgrading the solution."
Now, through Infor CloudSuite EAM, Starbucks is driving better strategic planning and production planning. Cost control, operational efficiencies and responsiveness, and the implementation of standardized network practices are helping streamline Starbucks' maintenance operations and are allowing for easier prioritization of work. This structure enables the maintenance team to better support the operations team, which helps ensure a collaborative approach to equipment reliability and supports the resulting increasing production.
Final takeaway
These were just some of the customers who told their stories from the main stage. Education sessions, too, featured customers who shared tips and advice from successful implementations, upgrades and innovative use cases. More stories, many more successes to come.
As the Inforum welcome screen stated: "Together, we are in the business of productivity."
Let's Connect
Contact us and we'll have a Business Development Representative contact you within 24 business hours