Fashion retail's next normal
July 7, 2020
By Brad Revell
Omnichannel has taken on new meaning—and competitive differentiation—in 2020. Physical distancing and government closures of business across the globe will change the fashion retail industry long into the future. Personalisation has become the real differentiator in a fashion organisation's omnichannel strategy. But how does one attract, service, and retain customers without the face-to-face and traditional offline relationship?

The key digital components to success are customer data and omnichannel capability (i.e., think online order capture and order management) with a supporting supply chain. First and foremost, data needs to provide insight both inside and outside of your organisation.
Inside data are all the key aspects that feed to your online store (e.g., product data, available/capacity to promise, pricing/promotion and known customer information). Outside data includes supply chain information provided by your partners that help optimise fulfilment and reverse logistics. Yet, for personalisation, outside data is any customer behaviour that can be captured, which can drive purchasing behaviour. For example, what marketing can you leverage based off tracked buying behaviour? Could you recommend certain products in the purchasing journey that can help facilitate up-sell or cross-sell opportunities?
Omnichannel capability must leverage captured inside and outside data in order to drive the personalised experience. This can be a costly exercise, therefore balance these needs and wants with optimisation. If you know your inventory availability across fulfilment location, you can determine the cheapest fulfillment cost to your customer in time. The same can be said for reverse logistical costs.
A recent McKinsey article lists continuing barriers to omnichannel personalisation. Yet with an omnichannel strategy leaning towards online in the short to medium term, fashion retailers can focus their time, budget and resources on the online experience. With inside and outside data as insight combined with a sound omnichannel landscape, fashion retailers can weather the COVID-19 storm and come out with a solid capability to grow into the future.
Fashion Retail-In-a-Box (FRIB)

Some fashion and luxury companies may not survive the current crisis; others will emerge better positioned for the future. Success will depend a lot on how they leverage digital, while being agile in their business models—and that doesn't mean leveraging digital only for sales but rather for strengthening the value chain.
"In China, the return of offline traffic has been gradual, with 74 percent of Chinese consumers saying they avoided shopping malls in the two weeks after stores reopened. This suggests that some percentage of offline sales could permanently migrate to e-commerce." — McKinsey, on Fashion's digital transformation: Now or never.
What will set these brands apart are agility and speed. How fast they move from the recovery phase to the new normal will define their future. One solution that enables agility and rapid roll out is Fashion Retail-in-a-Box (FRIB), developed by Fortude in collaboration with Infor, an out-of-the-box ERP solution built on top of Infor's Implementation Accelerator (IA) for CloudSuite Fashion.
While retaining the goodness of CloudSuite Fashion's core functions (sales, supply chain planning, procurement, warehouse management, cost accounting, and financial controlling), the solution differs from a standard CloudSuite Fashion deployment by complementing it with prepackaged enhancements, integrations, and add-ons. By prepackaging enhancements such as event-based workflows, task-oriented home pages, alerts, notifications, and in-context data and retail-specific integrations and add-ons, FRIB delivers high value, quickly. FRIB also operates as an omnichannel solution by streamlining e-commerce, retail, franchise, wholesale, etc.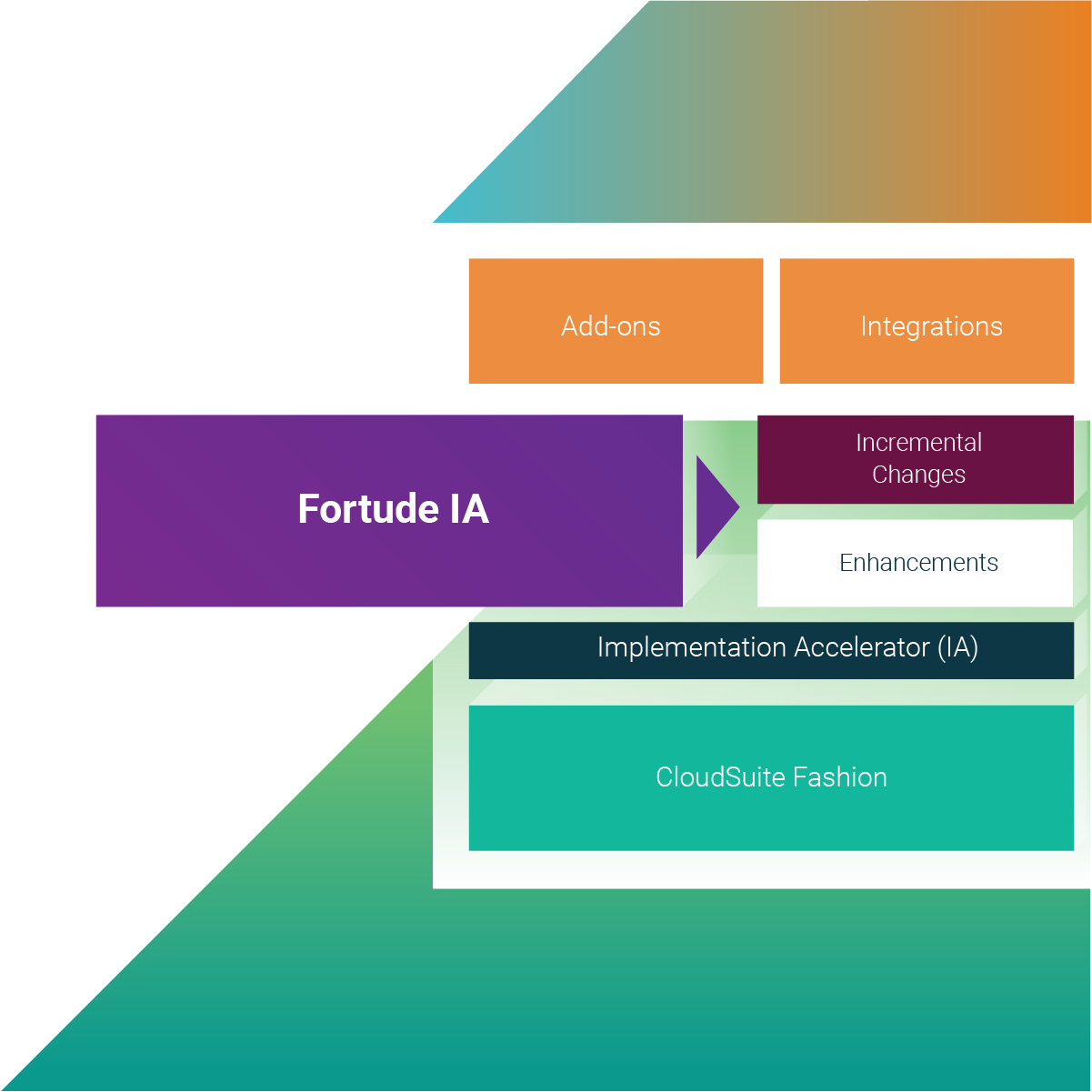 Quick deployment = quick value

The out-of-the-box nature of Fashion Retail-in-a-Box allows rolling out FRIB in a short time. A five month period for new customers covers configuration, training, and integrations to go-live. The timeline for implementation could be faster for existing Infor M3 customers.
Burst of insights
The solution is also bundled with Infor Birst, our enterprise business intelligence and analytics platform. Customisable Birst dashboards such as Sales Summary, Global Inventory View, and Store Performance garner information from various touchpoints in the supply chain and provide actionable insights. Birst can also connect existing customer data from e-commerce and point-of-sale (PoS) platforms.
Implement, upgrade or enhance
For fashion retailers looking for a future-ready ERP solution that supports limitless growth, Fashion Retail-in-a-Box is ideal. It also supports making the transition from on-prem to cloud, hassle free, if you have an on-prem Infor M3 deployment. Fashion retailers can also enhance existing CloudSuite Fashion deployments by introducing omnichannel capabilities; EDI, CRM, and PLM integrations; productivity extensions; and analytical packs. Due to its scalability, Fashion Retail-in-a-Box can meet the demands of a fashion business of any size.
Not all business processes are created equal
Fashion Retail-in-a-Box leverages Infor's standard Implementation Accelerator for Fashion together with further business process configuration and innovation, by Infor's partner Fortude, to drive a 80:10:10 implementation approach to shorten deployment time and reduce risk for private brand retailers. Good practice business processes are pre-incorporated in the solution, however, we recognise that a customer may want to retain unique business processes that give them a competitive edge. Fortude work with a customer in a workshop environment to perform an 80:10:10 business process assessment that puts the business processes into three baskets — where typically the good practice fits 80% of your needs, 10% is configuration to your specific needs, and 10% requires customer extensions to meet the customer unique process needs — allowing customers to reap the benefits of industry-seasoned business processes that come as standard while allowing implementation partners to focus on the 10% of processes that are unique to the customer.


Filed Under
Cloud
ERP
Manufacturing
Retail
Supply Chain
Technology
Trends
Industry
Product
Birst
CloudSuite
CloudSuite Fashion
CloudSuite Retail
Infor SCM
Region
Let's Connect
Contact us and we'll have a Business Development Representative contact you within 24 business hours