How should manufacturers move to the cloud?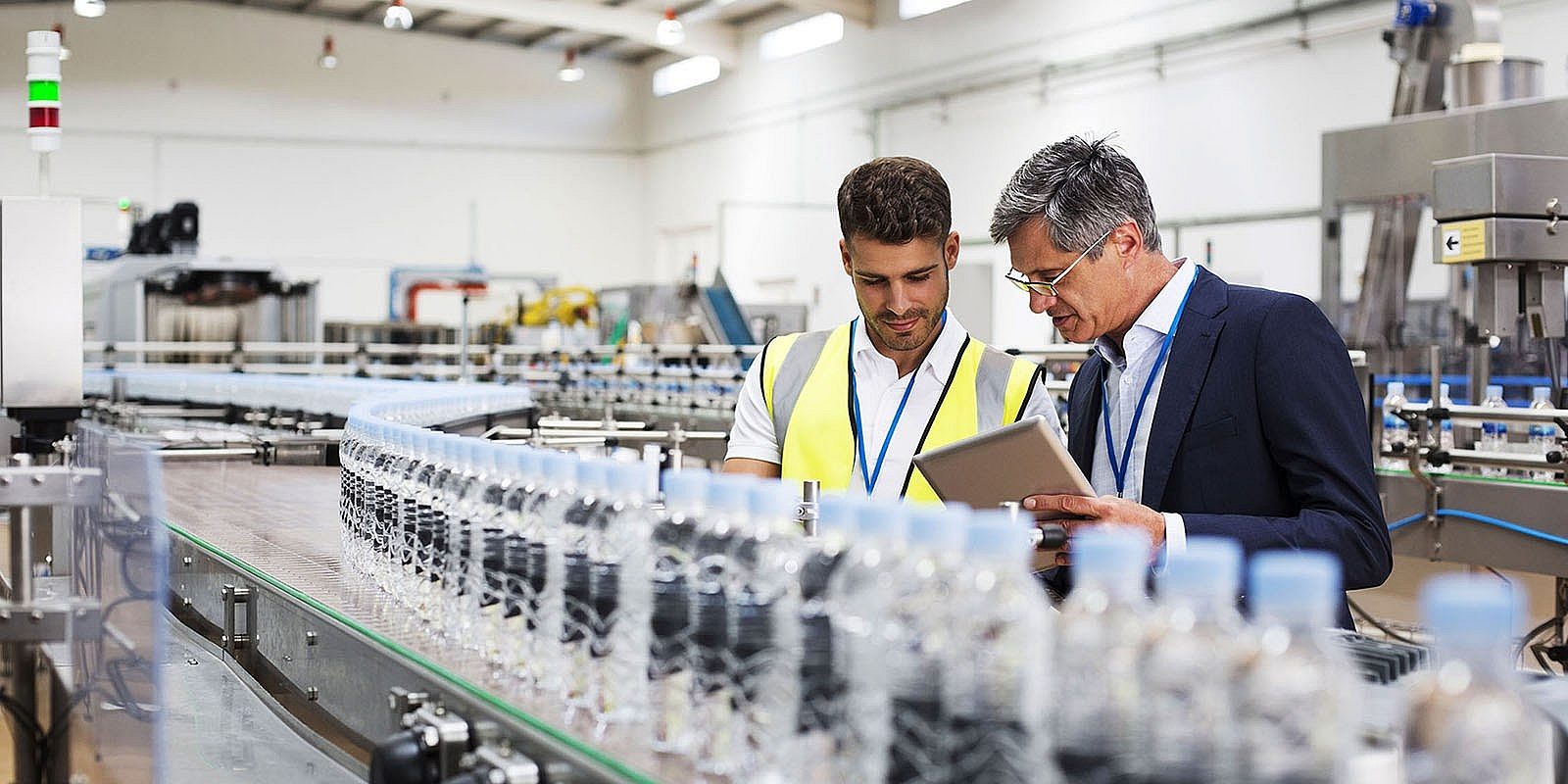 Every year there is increasing pressure on manufacturing firms to move their applications to the cloud. In 2017 IDC noted: "Cloud computing is transforming virtually every facet of modern manufacturing — from how companies operate to how they integrate into supply chains and how they design and fabricate products."
Cloud promises many things: improved efficiency, flexibility, business agility and lower costs. However, for many manufacturing firms, knowing they need to move and working out the timing for it is less straightforward. Manufacturing firms often have a mix of systems they have acquired, sometimes over decades. Below are five questions that manufacturing leaders need to ask and answer. These will help them understand where they are and start the process to start realising the benefits of cloud technology.
Are your current systems prepared for the cloud?
Document your current software applications in use by the organisation. This includes operational support systems such as finance, HCM and procurement. Also, the value chain solutions in use from inbound logistics through operational systems such as MRP and stock control to solutions such as CRM and service management.
Among the questions to ask are:
Are these systems documented?
What data is transferred between the systems?
Are there specific manufacturing solutions such as Manufacturing Execution solutions (MES) in place?
Do they and how do these integrate with other systems?
Is there an up-to-date system architecture document?
Can data be extracted from the existing solutions?
Are APIs supported or do the systems rely on manual import/export?
Are there cloud-based equivalents of any of the systems?
Once the software architecture is understood, it is then possible to understand which components can benefit from migrating to cloud-based technology without disruption to other systems. Once the connections between systems are understood, it is much easier to decide which systems to migrate to the cloud with minimal disruption.
Are your current processes prepared for the cloud?
Over time manufacturers develop and optimise their processes based on current technology, tools and requirements. Cloud Software vendors will talk about reviewing processes if manufacturers are looking to implement new software. Why? Cloud-based software provides such a fundamental shift in technology that processes need rethinking, if not changing completely. Cloud technology could have the same impact on manufacturing did as steam power did on it during the industrial revolution.
Cloud-based software enables people to access information and adjust processes no matter where they are located, or what time zone. Where historically, experts might have been needed in each location, it is now possible to carry out work from anywhere with an internet connection. Migration to cloud technology is not just about a technological update. It also requires a revolutionary approach to process change in the same way that breakthroughs during the industrial revolution did for manufacturers. As Peter Drucker said: "The greatest danger in times of turbulence is not the turbulence – it is to act with yesterday's logic."
Moving to the cloud is not just a technical upgrade. Those tend to retain the same processes using better software that still works in the same old way and doesn't leverage the new technology. Cloud migration is an opportunity for business transformation. The business transformation should leverage best practices, nuanced to leverage competitive differentiation.
Are your people prepared for cloud?
The redefinition of processes means that peoples jobs will change. Change management is critical in delivering successful cloud projects. Whatever change management model is used, Deming's Plan-Do-Check-Act or Kotter's eight steps, throughout the process communication is crucial. Start the communication program early and ensure it continues throughout the whole process.
Another consideration is that changing to a cloud-based solution is not a single change project. It requires a cultural shift to continuous change. This may frighten some manufacturers. However, is this much different from the continuous improvement advocated by manufacturers such as Toyota? It shouldn't be. Cloud vendors provide a continuous program of updates delivering bug fixes and minor enhancements regularly, sometimes weekly. A few times a year, there may be a significant change that includes completely new functionality. Organisations and their people need to be prepared to update processes, take advantage of these changes. Why? If they don't, then their competitors, who use similar software, are likely to do so.
To differentiate, organisations need to instil a culture of innovation in their workforce. Geoffrey Moore once said: "Sustaining innovation is the lifeblood of any enterprise. It is the time when we capitalise upon, and recover from, all the disruptive change prior. Most of the operating profits in the world come from sustaining innovation. Much of the market capitalisation gains, on the other hand, come from disruptive innovations."
How do you take the fear out of it?
"Slowness to change usually means fear of the new." – Philip Crosby". There are always barriers to change. Many of the fears about the cloud either never existed in the first place or no longer apply.
Fear of change when there's no going back: Darwin's theory of evolution advocates that change is necessary to survive. In business that is even more true today with the rate of change only increasing in recent years.
Fear of data security[SB1] : Cloud vendors have far bigger budgets to secure your data. The point of highest vulnerability is still the end-user, though.
The fear of accessibility: In the early days of the cloud, there was often publicity about significant outages. While they still occur, it is worth noting that on-premises solutions suffer far more maintenance and other outages.
Fear of high expenses: Cloud will not deliver the promised return on investment. In the majority of cases, it will, when the opportunity cost in included it always does.
Fear of losing control: Cloud computing is becoming a commodity solution. We now longer draw water from wells or burn wood to heat our houses. Trust is building in cloud providers, and there is still a degree of control over configuration.
Employees fear job losses: Cloud solutions will take away some jobs, but it is more likely to change job roles. It can remove mundane tasks from many allowing employees to focus on where they can add value
How do you start and what is the first step?
Despite the immense potential for change, adopting cloud does not need a big bang, high-risk approach that takes years to complete. Instead, the best approach is an agile one. The strategy will include a vision for a complete migration to the cloud, but it is a vision, not a defined project.
Start on the journey, once step at a time. Understand the software architecture in place to define an initial project. Implement it and make sure the workforce understands, embraces and is empowered by the change. Remember, do not focus on the technology itself but on the business benefit and business change that the adoption of cloud technology will enable; whether that is to allow people to work remotely better or to increase the efficiency of an operation with new functionality. Remember, no more rigid mega-projects!
Let's Connect
Contact us and we'll have a Business Development Representative contact you within 24 business hours

By clicking "Submit" you agree that Infor will process your personal data provided in the above form for communicating with you as our potential or actual customer or a client as described in our Privacy Policy.