Taking food standards to the next level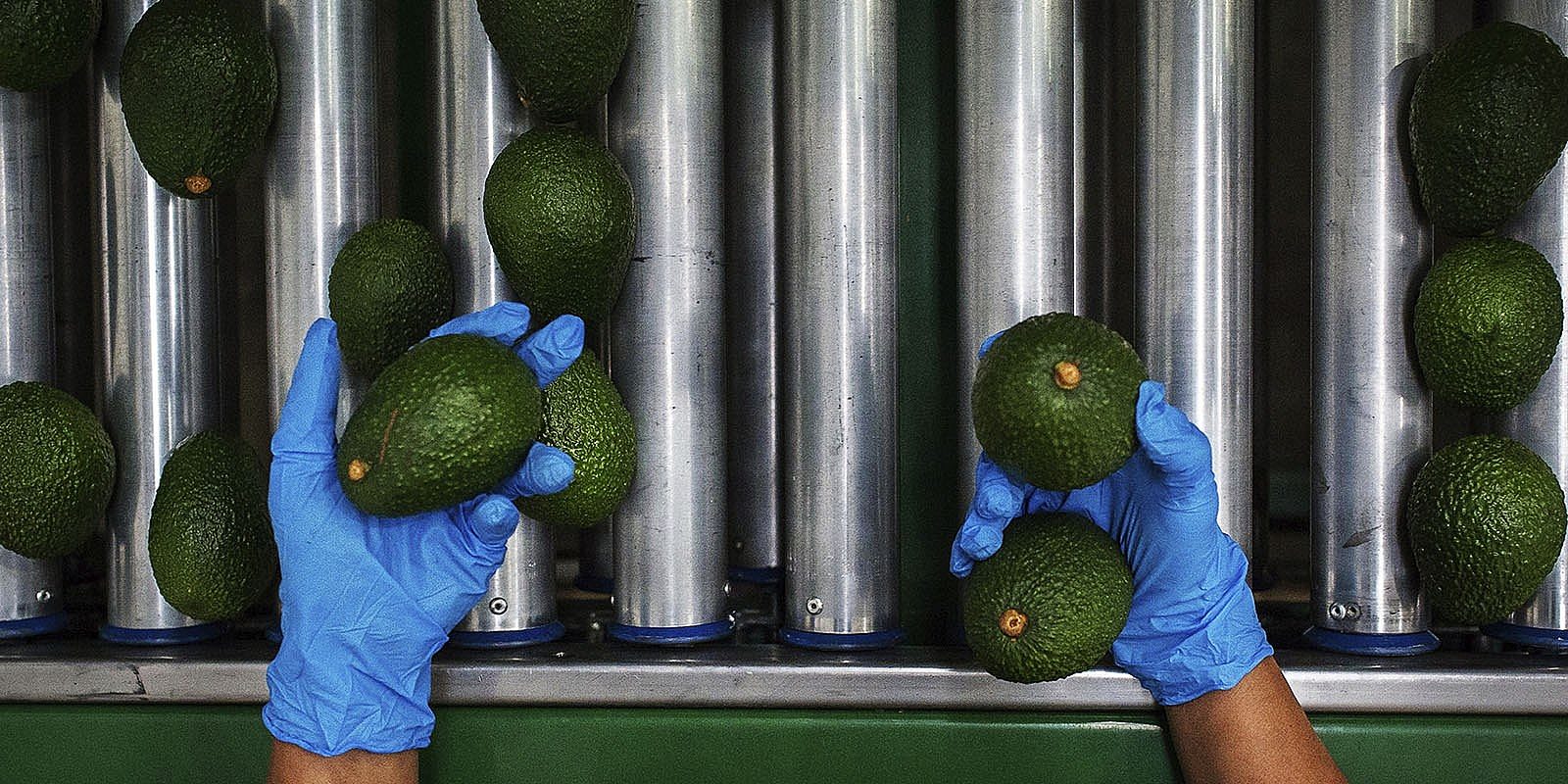 February 12, 2021
By Marcel Koks
Marcel Koks, Industry & Solution Strategy Director, Food & Beverage, Infor, looks at why transparency is the holy grail for the food industry in 2021.
2020 has presented a myriad of new challenges for the food industry. Against a backdrop of increased demand, stringent safety measures, and the risk of shutdowns resulting from outbreaks, these have all converged to create a perfect storm.
Some sectors have been forced to scale their operations by up to 30%, and in many cases, supply chains have borne the brunt of this. The ramifications of the pandemic have exposed significant bottlenecks and vulnerabilities, putting fulfilment and reputation on the line.
All of this comes at a time where consumers are demanding that food companies demonstrate more stringent safety protocols, and indeed greater environmental credentials, than ever before. Amplified by the pandemic, food companies are typically serving a market looking for reassurance and reliability in an otherwise uncertain environment. Instilling confidence through consistent fulfilment, and demonstrating best practice and safety measures, is therefore paramount.
The digital divide
The extent to which food companies have successfully adjusted to the changes we've witnessed this last year varies hugely. What has become clear, however, is that digital leaders are winning, while those still using legacy, or paper-based systems, are finding themselves in catch up mode.
It stands to reason that while paper-based systems leave companies exposed to the risk of inaccuracies, delays and duplication, digital platforms can seamlessly consolidate and contextualise insights from across the entire lifecycle to support efficient, effective operations.
And in recognition of the compliance and competitive benefits a modern, digital approach brings, many have invested in new platforms and functionality in order to achieve this important capability. But as we move into 2021, the question is more about whether these capabilities go far enough.
Transparency: the new traceability
There's absolutely no question that being able to undertake a recall quickly to facilitate comprehensive, fast, effective traceability, is a crucial aspect of supporting compliance, brand reputation and customer service.
However, the legacy systems used by many food manufacturers are typically limited in their ability to conduct full traceability as they can't access crucial supplier information. Only a minority of food companies have the sophisticated platforms to do this, but those who do, stand to create a substantial competitive advantage as consumers demand greater transparency in the food choices they make.
Forward-thinking food companies are already presenting QR codes on their products, which can be scanned by the consumer to view the item's origin, from growth of ingredients to production, supply chain journey and associated environmental footprint, all of which demonstrate full transparency from farm to fork.
This is clearly aimed at building food trust with the consumer. Showing evidence that the food has been produced in a safe and sustainable way strengthens brand loyalty. By using data from the supply chain in a smart way, the food supply chain can realise many benefits such as increased quality, more predictable use-before dates, and reduced food waste.
Many of the fruit and vegetables we see lined up in our local supermarkets for example, are imported from overseas. The very best systems can monitor the specific conditions of the supply chain they are processed through, incorporating variables such as container climate, delays and warehouse storage, in order to predict shelf life.
Taking responsibility
With ambitious food waste targets set by numerous industry bodies, the industry has a responsibility to play its part and demonstrate these efforts and credentials to its customers. Tesco and premium food supplier Cranswick, for example, recently published their latest food waste data which revealed that they had exceeded the 2030 reduction targets set out by the Waste and Resources Action Programme (WRAP).
But if the UK is to meet its long term climate targets as set out in Sustainable Development Goal 12.3, there is much work still to do.
Landfilled food releases carbon dioxide and other greenhouse gases over time, making it a contributor to climate change. The UK's own Committee on Climate Change (CCC) recommends that food waste is cut by one-fifth between 2021 and 2050 in order to reach net-zero. The ability to monitor and predict dynamic shelf life is therefore crucial in ensuring that products are not condemned unnecessarily, and that profitability is maximised.
Transparent branding
In addition to meeting environmental targets, clearly the freshness of fruit and vegetables, and the origin and farming conditions associated with meat and dairy, are key sources of differentiation between supermarkets. This level of transparency can in turn be used as a means of garnering greater trust between brand and consumer, and to win market share.
Manual processes and legacy systems might tick boxes and facilitate traceability at its most basic level, but the risk of a full factory shutdown through an inability to locate the precise source of a problem, and subsequent failed fulfilment is high. Clearly the costs and damaged relationships associated with this are not sustainable; therefore investing in modern digital capabilities to minimise waste and maximise transparency and consumer trust, have become prerequisites of market entry for food companies in 2021.
Let's Connect
Contact us and we'll have a Business Development Representative contact you within 24 business hours

By clicking "Submit" you agree that Infor will process your personal data provided in the above form for communicating with you as our potential or actual customer or a client as described in our Privacy Policy.