Germany-March 01, 2022, 02:00 PM
LA VILLA am Starnberger set to introduce Infor HMS in the cloud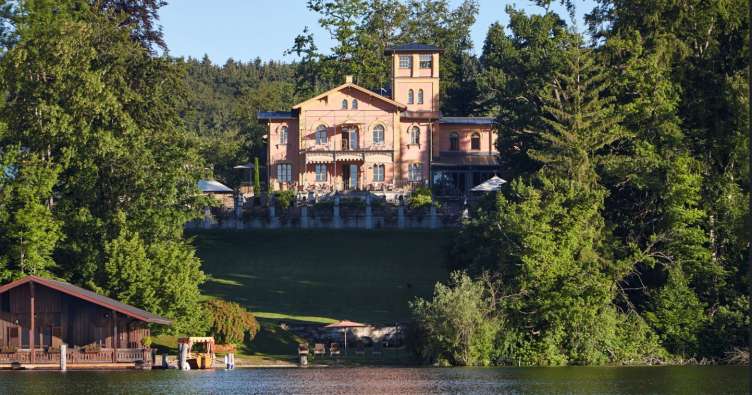 MUNICH – March 1, 2022 – Infor, the industry cloud company, today announced that LA VILLA, a renowned hotel and event venue on Lake Starnberg, Bavaria, Germany, has decided to upgrade to the Infor HMS hospitality management cloud solution. This move is expected to boost efficiency and agility as the venue strives to achieve new levels of excellence in providing guest experience.
Built in 1855 as the residence of Munich-based merchant Angelo Knorr in Niederpöcking on the western shore of Lake Starnberg, the former Villa Knorr now enjoys an excellent reputation as accommodation and location for weddings and other events branded as LA VILLA. The hotel is dedicated to meeting the highest standards and service quality to provide its guests with a unique stay — including the determination to work as efficiently as possible in order to concentrate on the essentials: guest services.
LA VILLA's management has long been aware of the importance of an up-to-date software solution that benefits internal organizational capabilities and thus also profitability. Infor HMS is a cloud-based management system designed specifically for the hospitality industry. It provides managers in the hotel and catering industry with comprehensive insight into current business performance and points out potential for improvement. It can also have a positive impact on the quality of guests' stays; users can view the entire sales history of their guests in Infor HMS at any time and thus personalize their stay with individual arrangements, especially since employees can also use the solution with mobile devices and thus implement customer requests in a matter of seconds.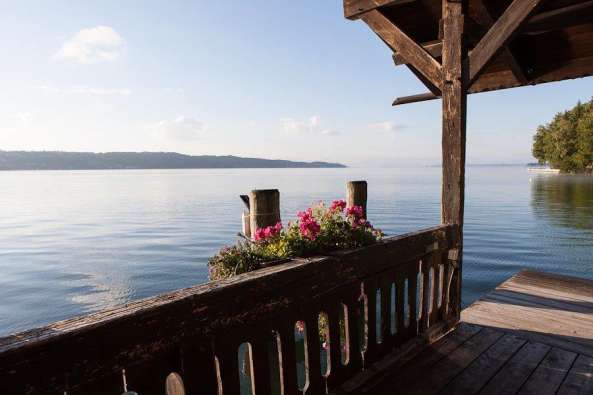 "At LA VILLA, we are committed to not leaving anything to chance when planning events, right down to the smallest detail, so that we can offer the highest standards at all times," says Katja Lindo, LA VILLA's managing director. "That's one of the reasons the move to the cloud is so important to us; Infor HMS gives us the ability to perform the most precise analyses. It also provides the essential functions for team communication and organization via mobile devices, giving us the efficiencies and margins needed to meet the wishes and expectations of our guests better than ever before."
"The industry as a whole is in a challenging situation, but certainly not a hopeless one," says Jens Boecker, Infor's sales director for DACH & CEE. "On the contrary, digitalisation offers locations and destinations the opportunity to not only make their business more efficient, but also to implement ideas that seemed completely unrealistic just ten years ago, and which today and in the future will enable a completely new guest experience."
Infor has been a technology partner to the hotel industry for more than 20 years and now serves more than 20,000 hotel customers, including nine of the ten largest brands in the world. Small individual hotels use the systems just as much as large chains. Infor's core competence as a hotel software company focuses on three areas: property management systems from the front office to the back office, revenue management systems, and sales & catering. Depending on requirements, Infor solutions can be used in the cloud or on-premises. Learn more about Infor HMS Solutions.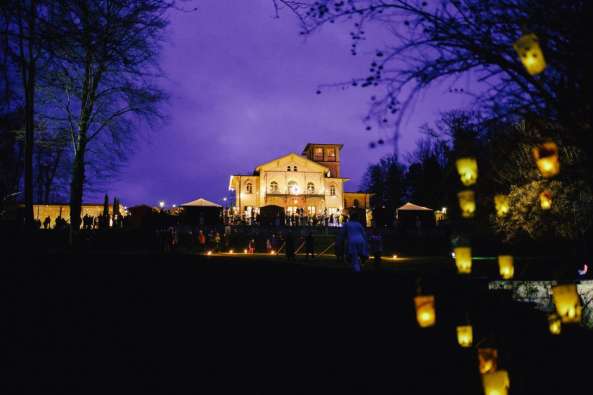 About LA VILLA
LA VILLA is located on the shore of Lake Starnberg and is considered a top venue for wedding ceremonies, meetings and events with an exclusive ambience. A good 160 years ago, the former Knorr-Schlössl was built by Arnold Zenetti in the so-called Maximilian style. Since 1987, the property has been owned by the Roever family and the Michael Roever Foundation, who have lovingly cared for the house and had it extensively renovated several times.
With its historic charm, unique location and first-class service, LA VILLA is considered the address for the most beautiful day in your life and makes every visit an unforgettable experience. Weddings, private parties and other occasions can be celebrated in particular style at LA VILLA. The fantastic lake view offers itself from restaurant and Orangerie, from the sunny terrace, the internal landing stage, as well as the extensive park. For wedding planning and organization, a professional team assists the bride and groom, as requested, with the complete wedding celebration, including menu selection, decorations, musicians, as well as a romantic boat trip with the hotel-owned boats. Guest rooms include 18 double and 12 single rooms, each individually furnished and equipped with every comfort.
For years, LA VILLA has been one of the most prestigious conference hotels. Five rooms with a total of about 400 square meters are available for conferences, conventions and meetings, for talks in small groups or presentations on a larger scale. All event rooms are equipped with state-of-the-art technical equipment and also allow for hybrid meetings and video conferences. The LA VILLA team of experts for meetings also guarantees the professional running of the event. In the hotel restaurant, chef Christoph Gessner and his team serve changing lunch and dinner menus, accompanied by matching wines from the in-house wine cellar.

# # #

Press contact:
LEWIS Communications GmbH
Benjamin Gildein / Lena Seitz
Tel: +49 89 173019 -29 / -33
infor@teamlewis.com