Infor Positioned as a Leader, for Third Consecutive Time, in Nucleus Control Tower Technology Value Matrix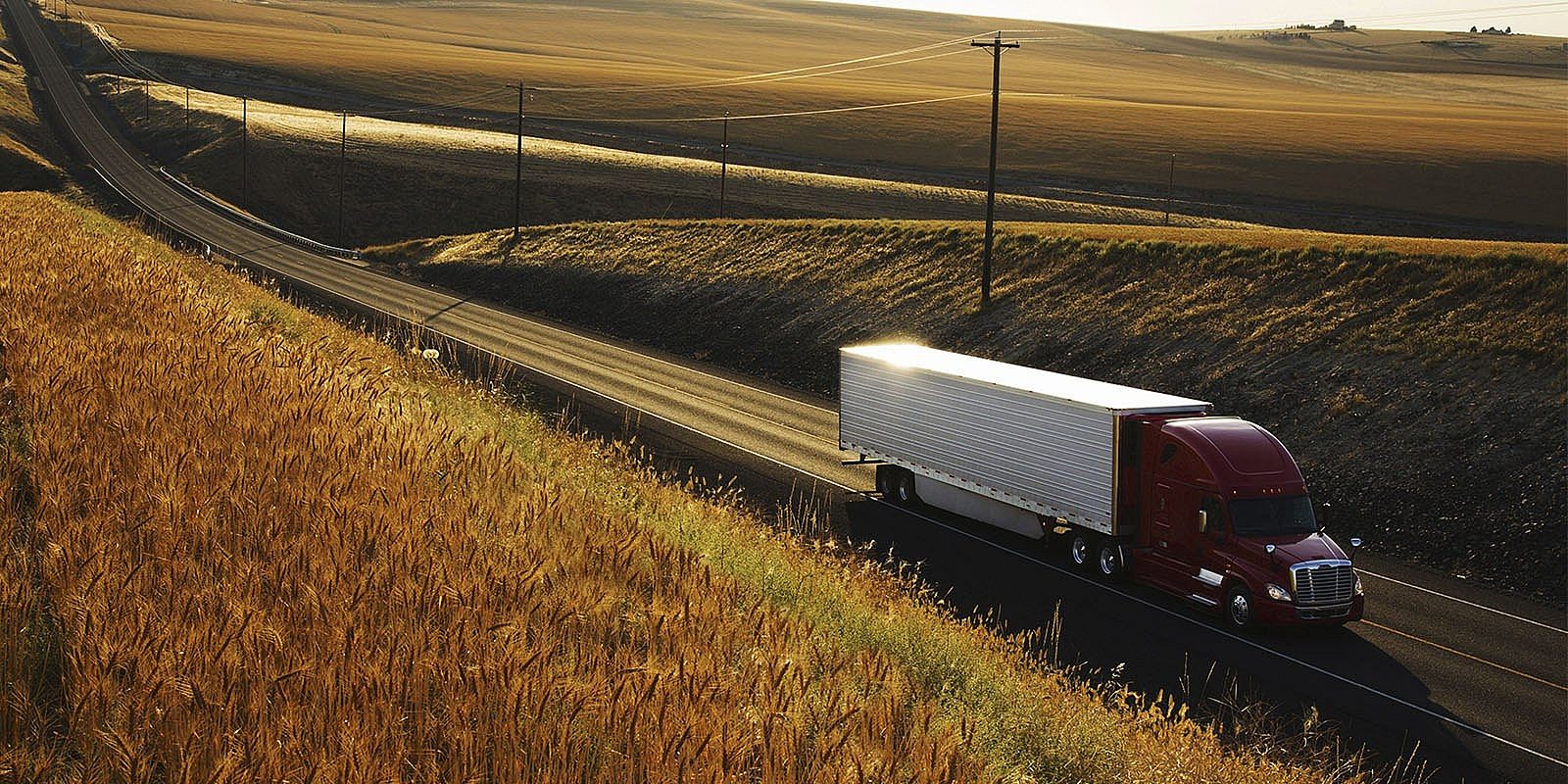 Infor Nexus recognized for the advanced capabilities of its supply chain control tower built upon its multi-enterprise business network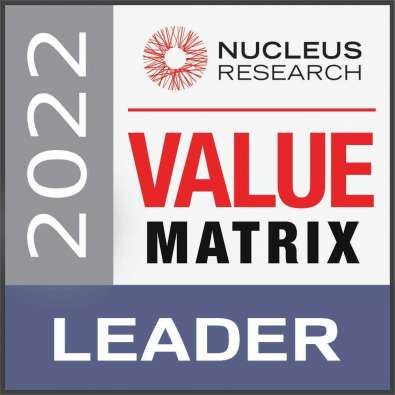 By Steve Bauer, Infor Vice President, Public Relations
Nucleus Research has positioned Infor, for the third consecutive time, as a Leader in its Control Tower Technology Value Matrix. Infor was recognized for the advanced capabilities of its supply chain control tower built upon Infor Nexus, a single instance, multi-tenant, multi-enterprise business network.
"Infor differentiates itself due to its sense-and-respond functionality that combines the Infor Nexus network with [Infor] Coleman AI to identify bottlenecks, predict exceptions, and provide fixes to reduce costs and increase efficiency," the Nucleus Value Matrix report stated.
Download a complimentary copy of the 2022 Nucleus Research Control Tower Technology Value Matrix.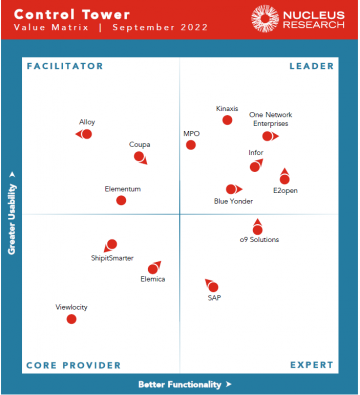 Read the companion Nucleus report, "Infor Nexus Saves Customers Millions In Transportation Costs," which highlights how Infor Nexus Control Center helped organizations reduce client brokerage fees between 25 and 40 percent, reduce detention and demurrage fees by 50 percent, realize $2.5 million of savings in distribution center handling and transportation costs, and avoid $11 million in software upgrade costs.
"Offering predictive insights, intelligent decision support, and collaborative execution, Infor Nexus enhances and automates Control Tower decision-making," the Value Matrix report stated. "Control Center accelerates transportation processes, adjusts procurement and distribution plans, and surfaces and responds to disruptions in real time."
In its annual Control Tower Value Matrix, Nucleus Research evaluates vendors according to the usability and functionality of their solutions and considers the return on investment (ROI) that customers are realizing from those solutions.
"We are delighted to once again be named a leader in the Nucleus Control Tower Value Matrix," says John Gularson, SVP & GM of Infor Nexus supply chain solutions. "Our focus is to deliver world-class control tower capabilities, which provide our customers real-time, intelligent visibility to make data-driven decisions and a connected network of partners to enable effective execution. Combining advanced visualization of supply chain data with intelligence-based insights and collaborative decision making enables our customers to proactively address disruptions. This helps them prevent production delays and stockouts and ensure on-time and in-full deliveries to their customers."
The Nucleus report noted that, since last year's Control Tower Value Matrix, Infor Nexus has introduced several new products & solutions that enhance its sense-and-respond capabilities. Those highlighted include:
Infor Nexus Focus Apps, in-context applications that provide end-to-end visibility, navigation, and decision support tools for users as they bring relevant supply chain information and execution capabilities directly in context. Infor Nexus Focus Apps are available across a number of business processes so that users can see related information directly in context, providing more informed decision-making and action-taking. These in-context apps are mini-apps of individual applications, including orders, inventory, shipments, issues, master data, etc., displaying information that can be accessed directly from other network applications.
Infor Nexus Control Center now offers a dynamic and interactive matrix canvas that users can quickly configure and adjust to access key data.
Infor Nexus now leverages process mining to identify patterns and variants in supply chain flows such as order and shipment lifecycles to provide greater intelligence on the variability of processes and to enable idle process detection. Users can set monitors to trigger alerts when a process does not occur as expected.
Infor Nexus users are now able to provide their customers with a link to track their shipments directly. The customers can see the real-time live status of their shipments, including details such as location, distance remaining, and the predicted ETA.
Infor Nexus has enhanced its machine learning-based predictive ETA algorithms by now providing predicted insights into waypoints of a transportation journey. Users now receive ML-based ETAs to the final port of discharge and final destination for end-to-end moves simultaneously.
Infor Nexus released several new analytics and network benchmarking capabilities. For instance, new Detention and Demurrage Community Performance Dashboards provide users with insights into their detention and demurrage charges, how they are trending and how they compare to the broader Infor Nexus community.
About Infor Nexus Control Center
Infor Nexus Control Center is a supply chain control tower built upon Infor Nexus, a single instance, multi-tenant, multi-enterprise business network. Control Center offers enhanced, real-time visualization of the end-to-end supply chain, predictive insights, intelligent decision support, and collaborative execution. This solution improves supply chain velocity, agility, and responsiveness.
Let's Connect
Contact us and we'll have a Business Development Representative contact you within 24 business hours

By clicking "Submit" you agree that Infor will process your personal data provided in the above form for communicating with you as our potential or actual customer or a client as described in our Privacy Policy.