Manitou Group Streamlines IT and Provides More Services and Innovation to European Distribution Subsidiaries
World reference in material handling, people-lifting and earthmoving equipment embarks on extensive program to deploy Infor M3 Equipment within all its subsidiaries to standardize processes, increase agility and develop new and innovative service offerings.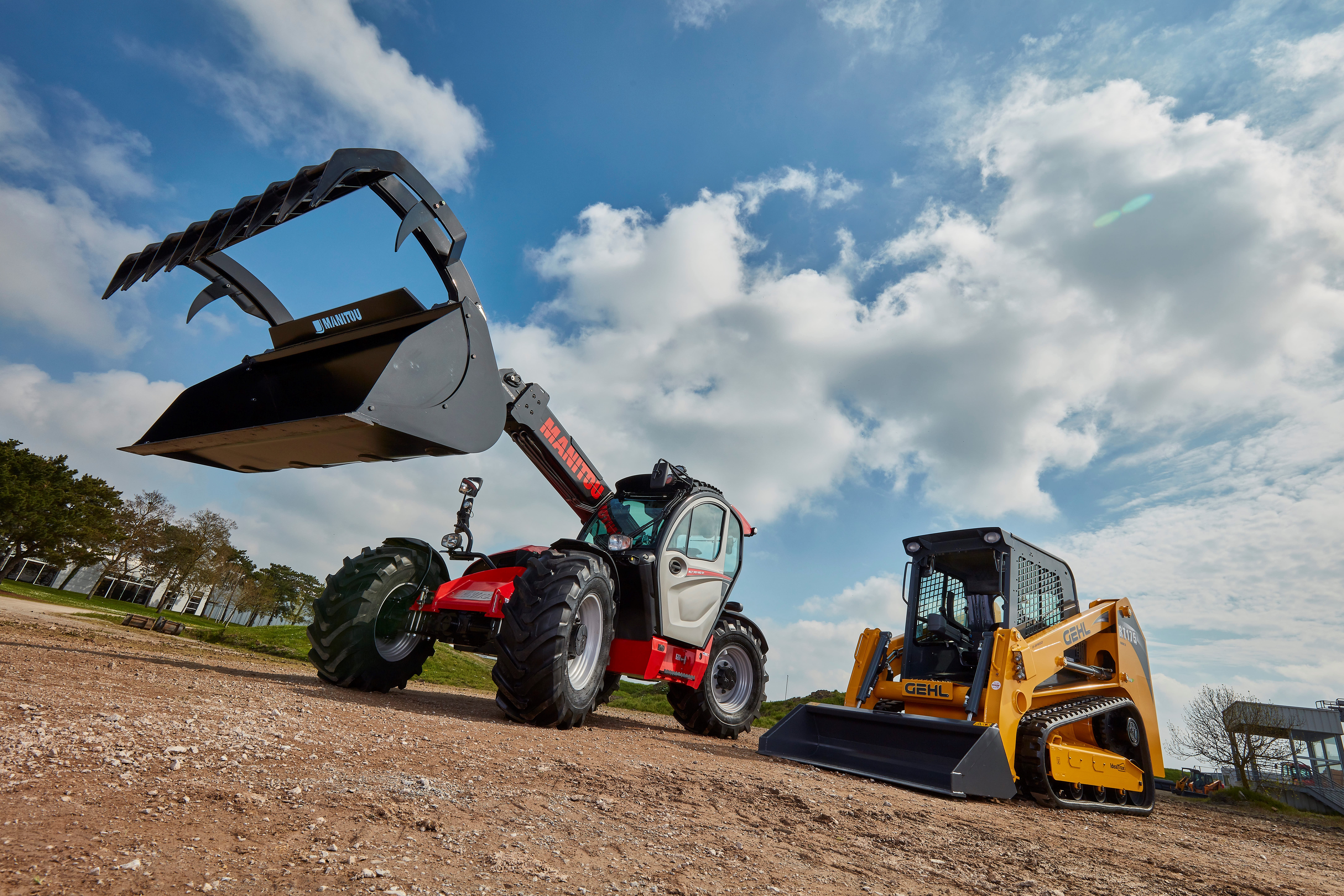 PARIS – March 10, 2020 – Infor, a global leader in business cloud software specialized by industry, today announced that Manitou Group, a French manufacturer of material handling, personnel elevation and earthmoving equipment and services, distributed in more than 140 countries, has implemented a program to transform its information system based on the Infor M3 Equipment solution to the entire group: factories, logistics centers and distribution subsidiaries.
Manitou Group, which in 2019 had a turnover of €2.1 billion — 80% from its international activities, employs more than 4,600 people and has 11 production centers, including five in France, and eight logistics centers spread around the world. The company also relies on 30 distribution subsidiaries worldwide, which manage more than 1,050 dealers.
"Manitou Group gradually became aware that its original solution, which integrated an ever-increasing number of specifics, was making maintenance and upgrade operations more complex," explains Thibaut de La Bigne, VP ERP & process redesign projects at Manitou Group.
Manitou chose the Infor M3 Equipment enterprise software solution, which is purpose-built for equipment manufacturing and distribution industries. The deployment in its European distribution subsidiaries is being carried out in close collaboration between Infor and the integrator Authentic Group, which specializes in Infor M3. Manitou Group's long-term objective is to harmonize the disparate systems used at its international subsidiaries by equipping them all with the Infor M3 Equipment solution. This will help increase its agility and bring new innovative services to its dealers and subsidiaries, who face changing machine usage and increasingly specific end-customer requirements.
"A team of around 40 people, totally dedicated to the project, was set up in 2016. It was made up of resources from IT and the business lines with a view to returning to the ERP standard and managing change within the organization. Its objective was to deploy this standard solution on French sites by 2018," said Vincent Girault, project manager at Manitou Group.
Manitou Group has thus deployed the latest version of Infor M3 Equipment to take full advantage of the solution and develop a series of services in terms of maintenance, warranty process flows and equipment recalls, amongst others.
"The common desire for innovation shared by Manitou Group, Infor and Authentic Group and the unconditional support of our management were crucial during the entire project," Girault says. "The successful implementation of the solution and the addition of high-value-added service modules for our businesses, in line with market expectations, reassured us and convinced us of the need to extend the project to our distribution subsidiaries, namely those in the Benelux, Portugal and currently Germany."
Authentic Group, the systems integrator and partner of Infor and Manitou Group, was a key player in the project. Its expertise with Infor M3 and its ability to support the deployment beyond French borders enabled Manitou Group to set up a "core model" that is a reference for all its European subsidiaries. This "core model" is enriched with each deployment and reinforces Manitou's position in terms of system governance and the richness and diversity of the services provided for each geographical area.
"We have been working with Manitou Group since 2007 and have established a real relationship of trust," says Fabrice Caumette, Authentic Group's manager of consulting services. "The Infor M3 Equipment project shows Manitou Group's ambition to constantly evolve and innovate to respond to specific business issues and exceed the expectations of its dealership partners by offering new capabilities. For this project, we also have provided our expertise on the financial side, including warranty management and recurring invoicing."
"In terms of flexibility, agility, functional richness, constant innovation and industry specificity, Infor is the ideal partner for an ambitious and international project such as the one initiated by Manitou Group," said Laurent Jacquemain, Infor SVP & GM for southern Europe. "The Infor M3 Equipment solution they chose to deploy perfectly fits their needs, their demands and their responsibility towards their customers, partners and subsidiaries. Evolution, adaptability and change are inherent in any modern and ambitious company, and we are particularly pleased to partner with Manitou Group on this project."
About Manitou Group
Manitou Group is a worldwide reference in the handling, access platforms, and earthmoving equipment. By improving workplace conditions, safety, and performance, the environment remains renewable and sustainable for mankind. Through its three iconic brands—Manitou, Gehl, and Mustang by Manitou—the group develops, manufactures, and provides equipment and services for the construction, agriculture, and industrial markets. By constantly innovating its products and services, Manitou Group adds value to exceed its stakeholders' expectations. Always attuned to its customers via its expert network of over 1,050 dealers, the group continues to be true to its roots by keeping its headquarters in France. That focus, which powered sales to €2.1 billion in 2019, informs its talented worldwide team of 4,600, whose passion ceaselessly motivates the group.
About Authentic Group
Founded in 2004, Authentic Group is a recognized expert in the Infor M3 & CloudSuite ERP integration. Authentic Group's mission is to accompany its customers in their digital transformation in France and abroad. Authentic Group intervenes in the implementation of specific business processes that improve productivity and user experience around several offers:
· Infor M3 & CloudSuite: implementation, deployment, migration, support ...
· Methodology: agility and reactivity for shorter and less-expensive projects
· Vertical solutions: purchase to pay, business intelligence
In accordance with its values, Authentic Group always places the well-being of the user at the heart of its project approach. Authentic Group is an Infor strategic partner in France, Canada and the United States.
About Infor
Infor is a global leader in business cloud software specialized by industry. With 17,300 employees and over 68,000 customers in more than 170 countries, Infor software is designed for progress. To learn more, please visit www.infor.com.
Infor customers include:
The top 20 aerospace companies
9 of the top 10 high tech companies
14 of the 25 largest U.S. healthcare delivery networks
19 of the 20 largest U.S. cities
18 of the top 20 automotive suppliers
14 of the top 20 industrial distributors
13 of the top 20 global retailers
4 of the top 5 brewers
17 of the top 20 global banks
9 of the 10 largest global hotel brands
7 of the top 10 global luxury brands
# # #
For more information:
Richard Moore
Infor PR Manager, EMEA
Richard.moore@infor.com
+44 7976 111 243
Filed Under
Industry
Equipment
Industrial Machinery & Equipment
Let's Connect
Contact us and we'll have a Business Development Representative contact you within 24 business hours