Next-generation utility billing: A game plan for the public sector
White Paper
Next-generation utility billing: A game plan for the public sector
Public sector utilities can no longer choose to be reactive. To deliver a modern customer experience, generate cost and operational efficiencies, and gain more control over their revenue, utilities must transition to a modern, cloud-based ERP and billing system that facilitates greater automation and delivers data-driven insights. Read how technology can support public utilities to achieve effective process and asset management, pricing transparency, and payment innovation for residential, commercial, and industrial customers.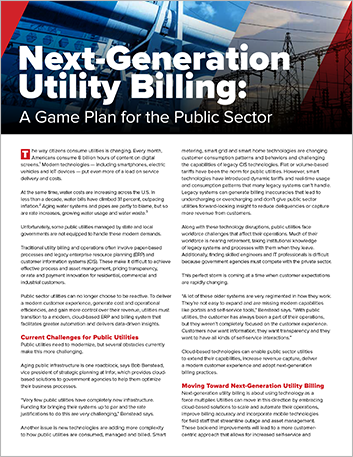 Please complete the form below
Fields with * are required.
Let's Connect
Contact us and we'll have a Business Development Representative contact you within 24 business hours