IDC Analyst Connection: Selecting a cloud warehouse management system
Analyst Report
IDC Analyst Connection: Selecting a cloud warehouse management system
When selecting a cloud-based warehouse management system, you should consider the specific capabilities that enables your warehouse to meet today's order complexities while enabling swift connectivity and collaboration. Download the IDC Analyst Connection evaluation to learn tips for success, including what features to look for, key questions to ask potential vendors, and pitfalls to avoid during your WMS selection process.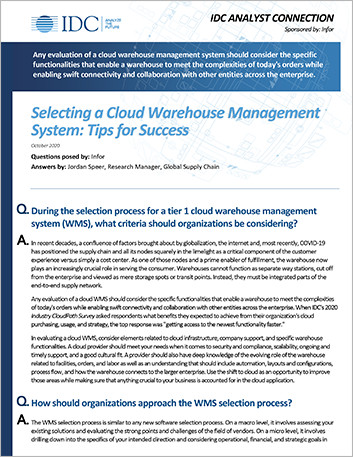 Please complete the form below
Fields with * are required.
Let's Connect
Contact us and we'll have a Business Development Representative contact you within 24 business hours