August 11, 2021By Frank Zhang
Hear how Infor Birst drives new insights
Miller Industries takes a top-down strategy whereby its executive team heavily relies on Infor Birst® dashboards to better understand what is driving the business to inform how to collaborate with the rest of the organization. This trickle-down approach has created a data-driven culture, with approximately 20 self-service dashboards being utilized across Miller Industries, so every person is working towards the same goals.
Watch this webinar with Debbie Whitmire, CFO of Miller Industries, as she engages a discussion of best practices manufacturers can take to increase analytics adoption.
This webinar will occur on August 12th from 2:00 PM - 3:00 PM EST. Register here.
Speakers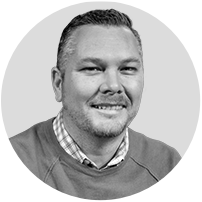 Bradley Stillwell
VP, Industry & Solution Strategy Sales, Infor
Debbie Whitmire
Chief Financial Officer,
Miller Industries
Raana Jeelani
Team Lead,
Solution Consulting, Infor