May 17, 2021By Frank Zhang
Join the Infor Birst Product Management in an upcoming webinar May 26 at 12pm EST for an overview of the latest Birst product release.  The table below captures the highlights of the new release and will be the focus of the webinar discussion to improve the analytic experience.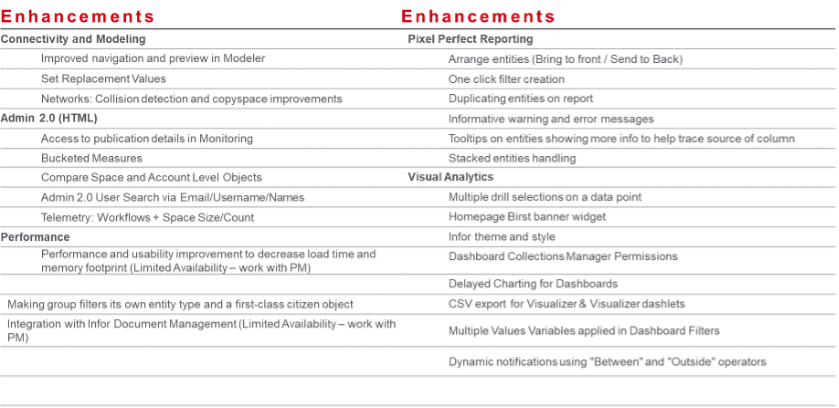 During the webinar, here are a few examples which will be covered with live demonstrations.
Navigation and Performance Improvements
Faster access to objects in Connect and Prepare
Analyze by Date off by default
Publication Details in Monitoring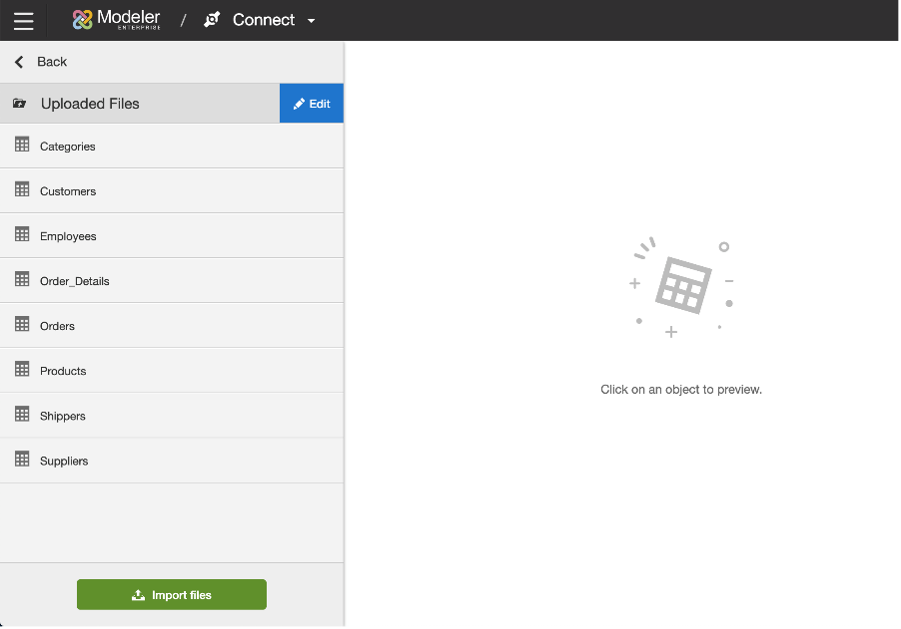 Advanced Search in Space Management
Faster access to objects in Connect and Prepare
Save / Cancel in Prepare
Application Workflows
Infor Analytics Application workflows to improve the process of applying Infor delivered upgrades to a customer's application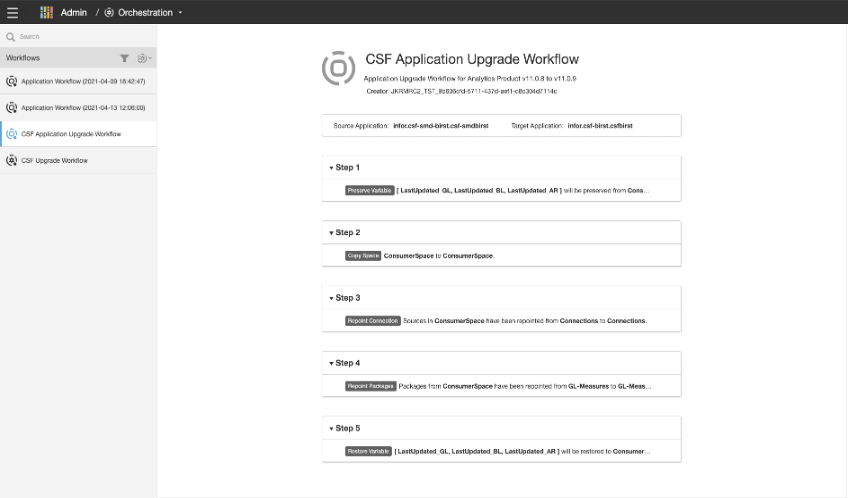 Designer HTML5 Experience
Functional and usability improvements for Designer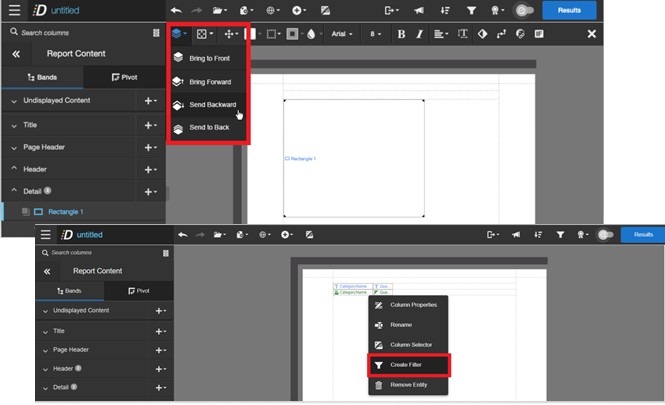 Infor Document Management Integration
Enable Infor Document Management integration to centrally manage and securely store Birst offline reports and dashboards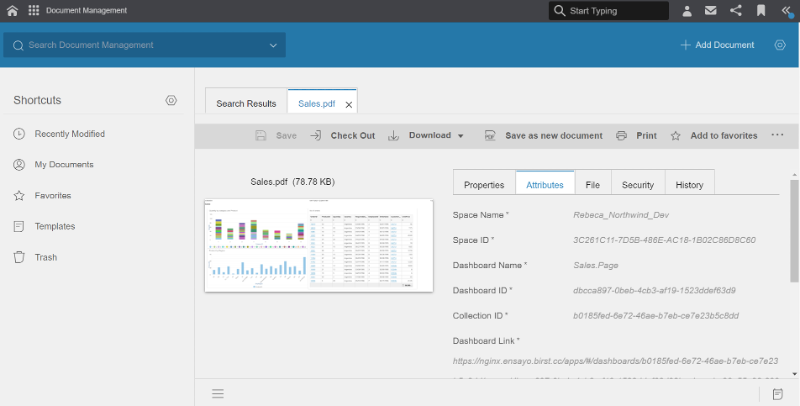 Homepage Birst Banner Widget
Birst Banner Widget is now available in Infor OS Homepages.
Displays charts on the top of the homepage, making it readily available to access charts.
Uses the same features from homepage Birst widget. Such as: explore a chart and apply filters visually.