July 9, 2021By Sam McFarlane

---
Release Highlights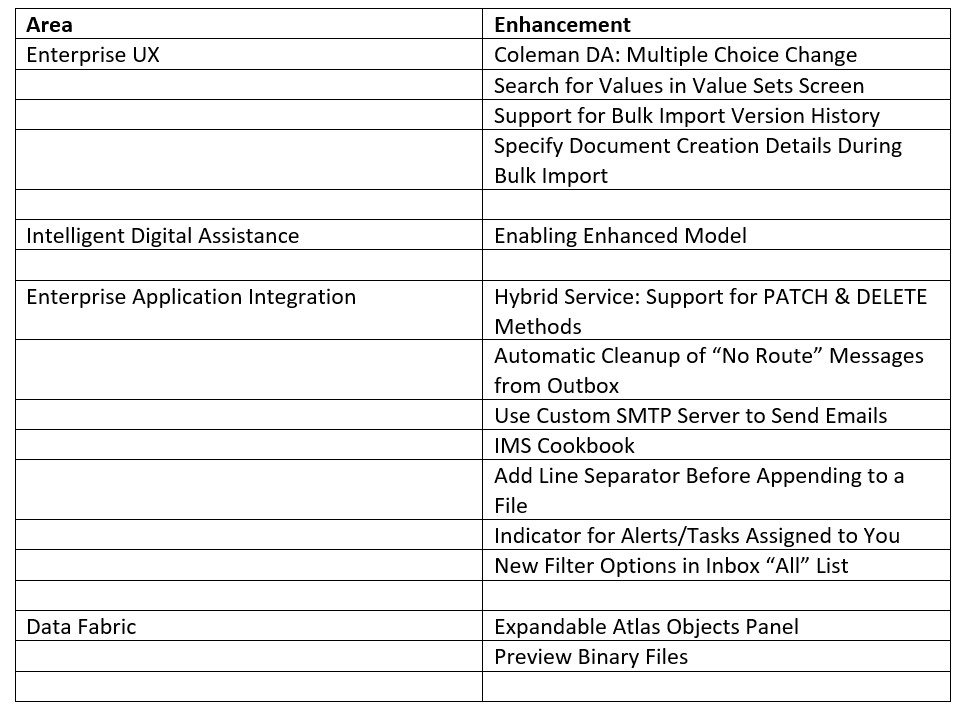 ---
Enterprise UX
Coleman DA - Multiple Choice Change:

Coleman DA has been enhanced to allow for up to 250 pre-defined responses. This required a change in the Infor Go UX.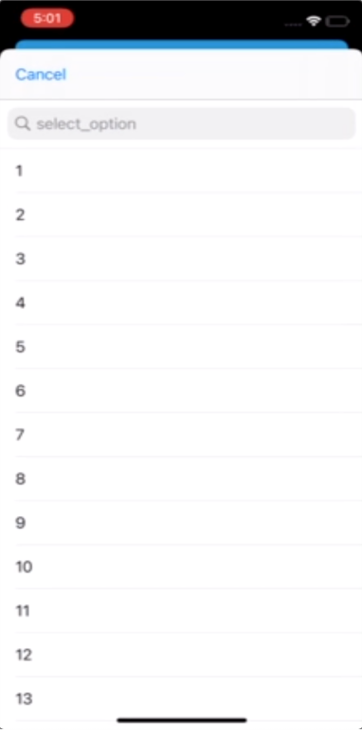 Search for Values in Value Sets Screen:

Users can now dynamically filter Value Sets values when adding documents.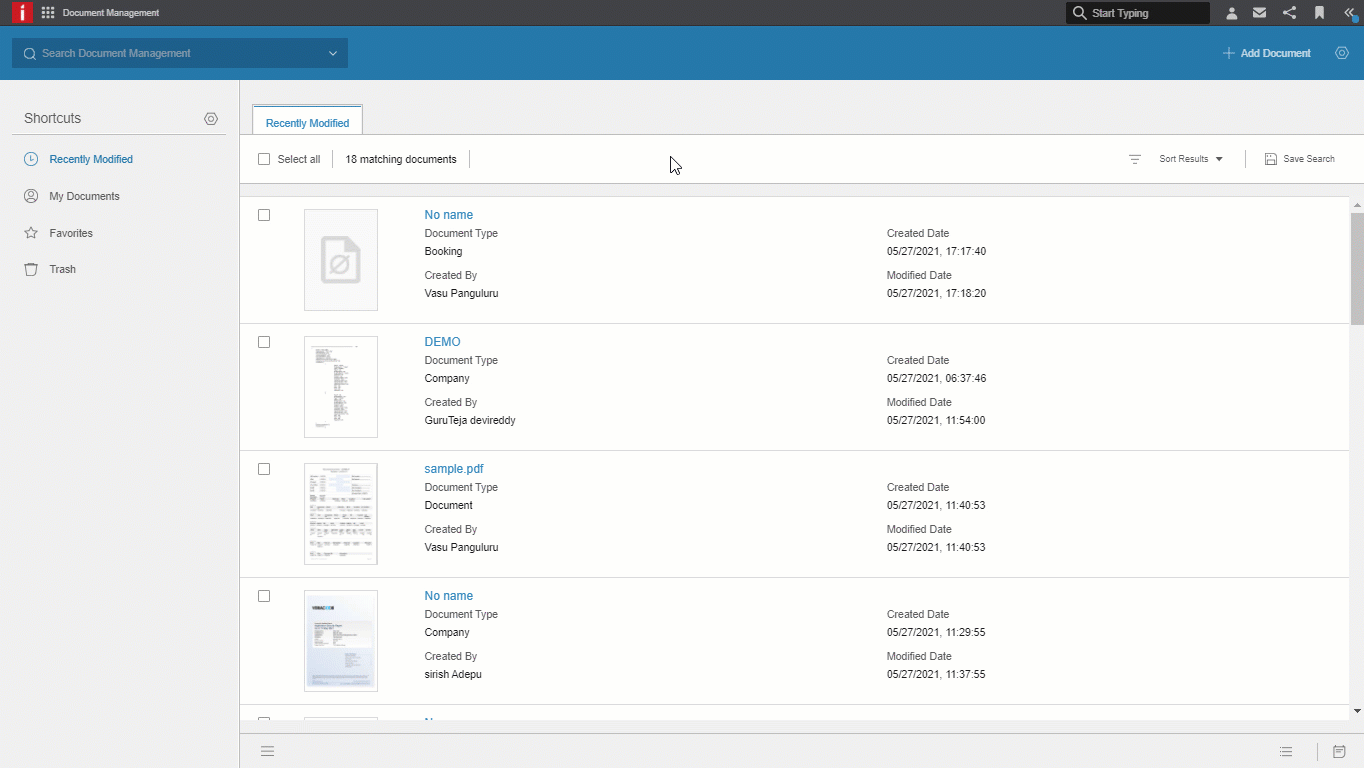 Support for Bulk Import Version History:

Users can import document version history into IDM.

Specify Document Creation Details During Bulk Import:

Users can now specify the original 'Created By', 'Created Date', 'Updated By', and 'Updated Date' fields during bulk import.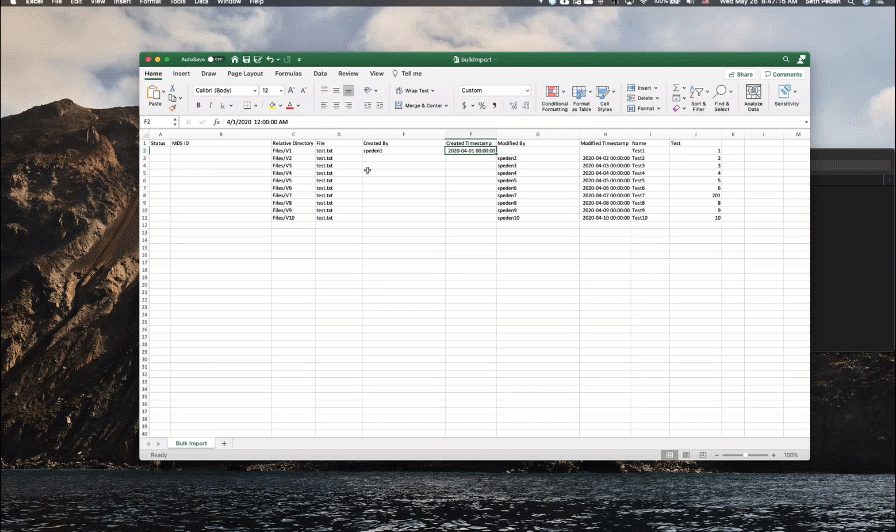 ---
Intelligent Digital Assistance
Enabling Enhanced Model:

Support for an enhanced model for Coleman is being turned on.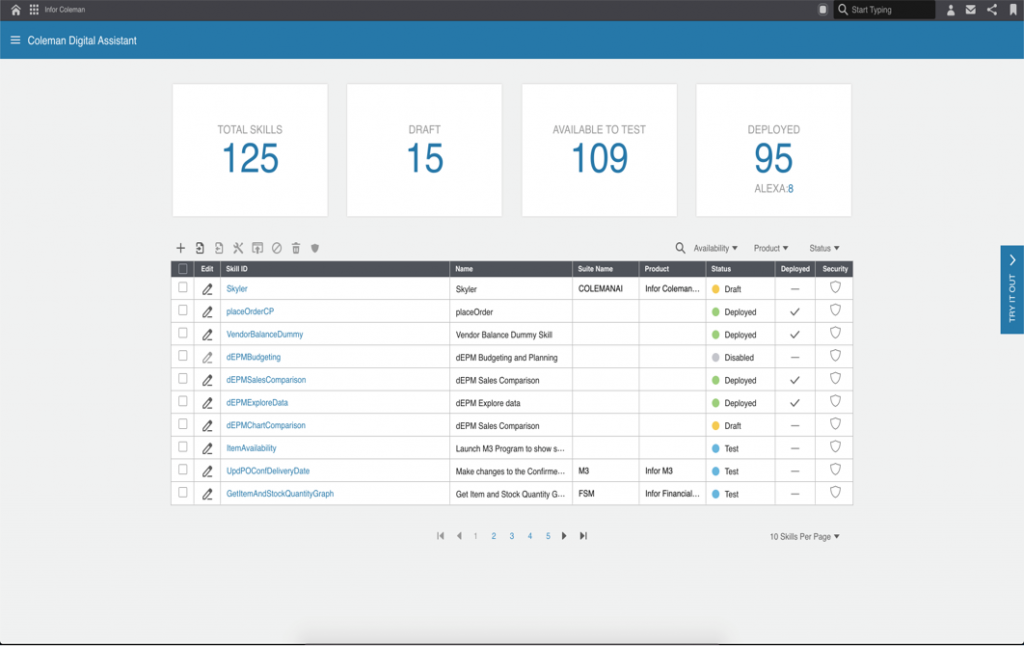 ---
Enterprise Application Integration
Hybrid Service – Support for PATCH & DELETE Methods:

ION APIs via Enterprise connector now supports PATCH and DELETE methods.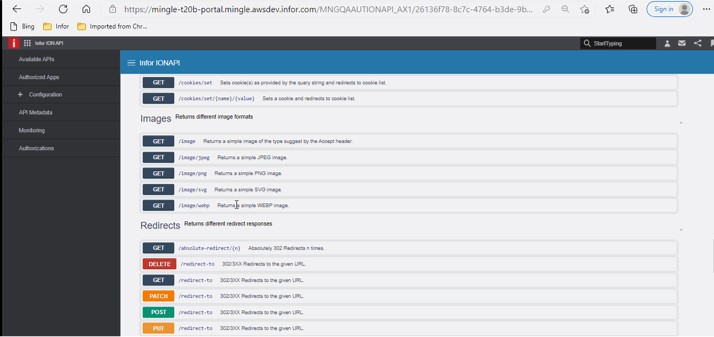 Automatic Cleanup of 'No Route' Messages from Outbox:

In the outbox table for an application connection point, when there is a no route for a message, it is kept, and the status is updated to 9. These messages will now be automatically cleared after 45 days.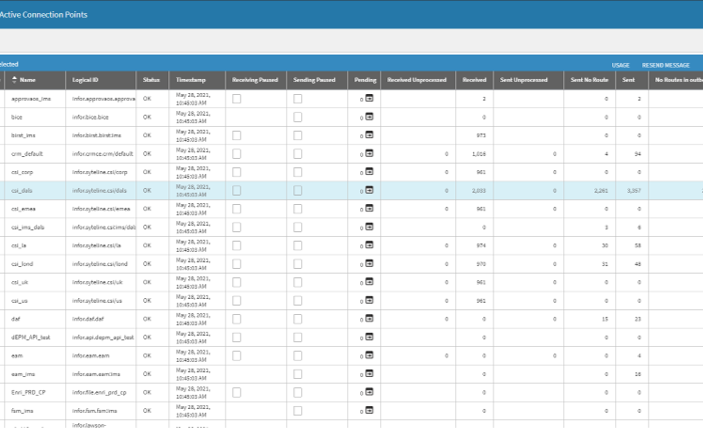 Use Custom SMTP Server to Send Emails:

Infor OS multi-tenant services (Infor Ming.le Portal, Document Management, ION Workflow) has been using SendGrid as the sole outbound email service provider. This can introduce challenges for customers who elect to use your own domains as the email sender domain and use SPF (Sender Policy Framework) for email source validation. The SPF record (IP address) provided by SendGrid is not exclusive to a customer.
To allow you to have exclusive SPF records, starting with the July 2021 maintenance update, we will offer the ability for you to have your own SMTP destination configuration instead of the default Infor-provided SendGrid service. Customers wishing to take advantage of this new capability should submit a Support ticket, and Infor will assist you in configuring your own SMTP destination for use with Infor OS services.
You will then have the option to use your SMTP server for sending emails, for example:

When ION Process activities are generated (tasks, alerts, and notifications)
When you want to be informed about exceptions occurring in the system, for example, when an ERROR BOD is generated
When you want emails to be sent from IDM or from the Infor Ming.le Portal.

Some future improvements planned in this area:

We will provide the ability for you to directly manage your SMTP destination through the customer self-service portal from September 2021, with self-serve domain ownership validation, as a requirement for customers who elect to use your own SMTP destinations, being available in 2022.
IMS Cookbook:

Full code examples of how to build client and server programs for 2-way IMS integrations.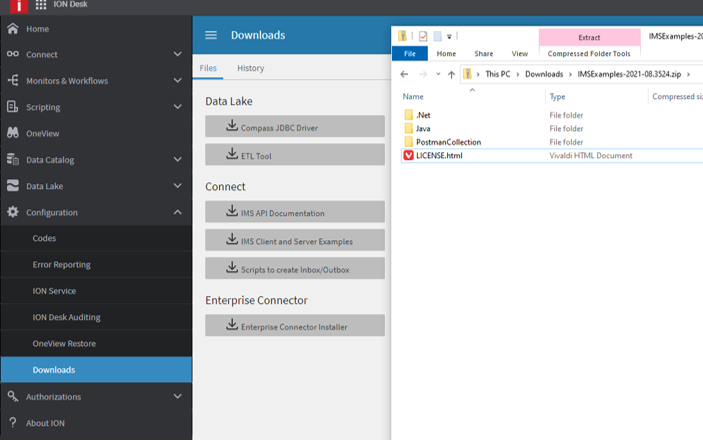 Add Line Separator Before Appending to a File:

It is possible to add a line separator (end of line characters) between appended documents.
Characters can be defined appropriately for target operating system \r, \n, \t and its combinations.
Indicator for Alerts and Tasks Assigned to You:

The alert and tasks messages that are assigned to the current user are now marked with a badge with the user's initials.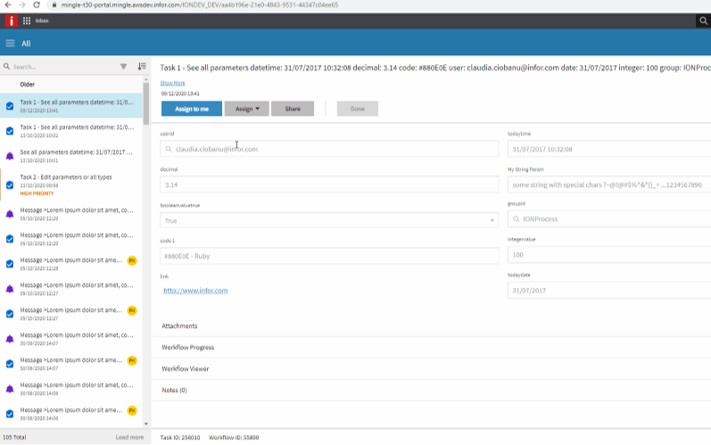 New Filter Options in Inbox 'All' List:

The filter options for the Inbox All list have been extended.
It is now possible to filter on the message type alert, task, notification, and to apply additional filtering options specific for these types.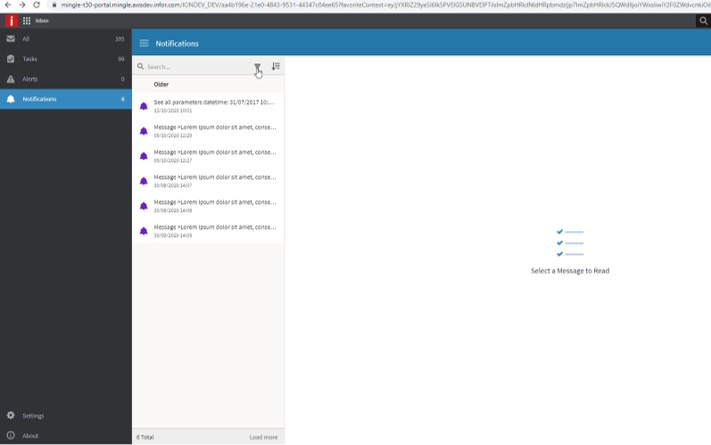 ---
Data Fabric
Expandable Atlas Objects Panel:

The object panel of Atlas is now expandable to adjust for exceedingly long data object names.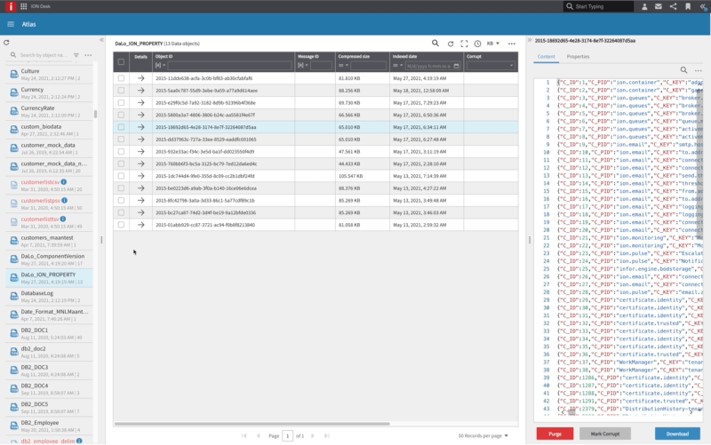 Preview Binary Files:

Developers can preview binary file types such as Word documents, images and gifs, and other files during script development to determine script processing outcomes.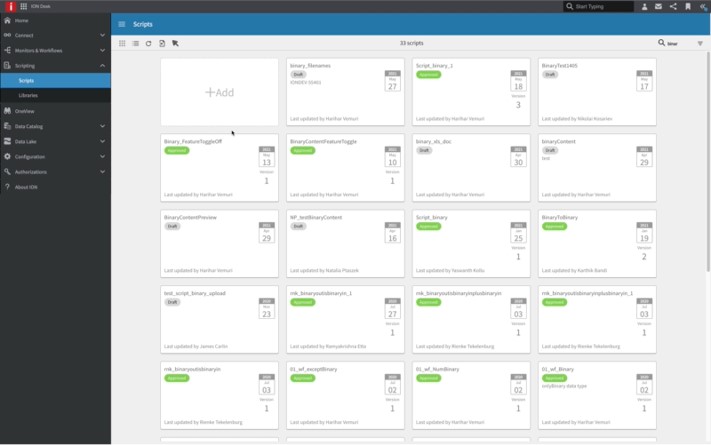 ---
A similar set of features will be available in the next on-premise release of Infor OS. A full list of new features, bugs fixed, and other documentation can be found on the Infor Support Portal. Learn more about Infor OS here or contact us anytime.
Don't see a feature you want? Log into the Infor Support Portal and click on Resources > Enhancement Requests. You can enter your own and vote for others.
For more information on product updates, please see the release training that is available to customers on Infor Campus.