Accelerating better outcomes for the water industry
eBooks
Accelerating better outcomes for the water industry
Most water companies across the globe have limited insight into the performance of their assets and address infrastructure issues, wastage, and external issues such as changing regulations. These challenges make it crucial for the industry as a whole to build resilience and deliver better outcomes. Wipro and Infor's intelligence-infused solution, Smart Water, offers utilities companies the ability to gain a real-time view into asset maintenance to maximize investments and improve efficiency. Read this brochure to learn more.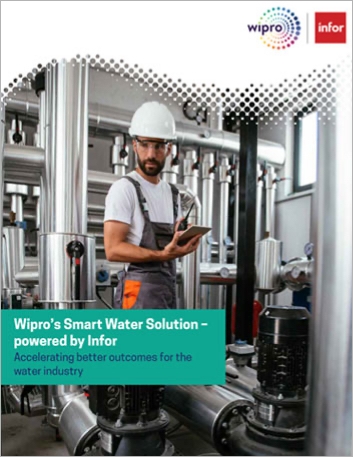 Please complete the form below
Fields with * are required.
Let's Connect
Contact us and we'll have a Business Development Representative contact you within 24 business hours