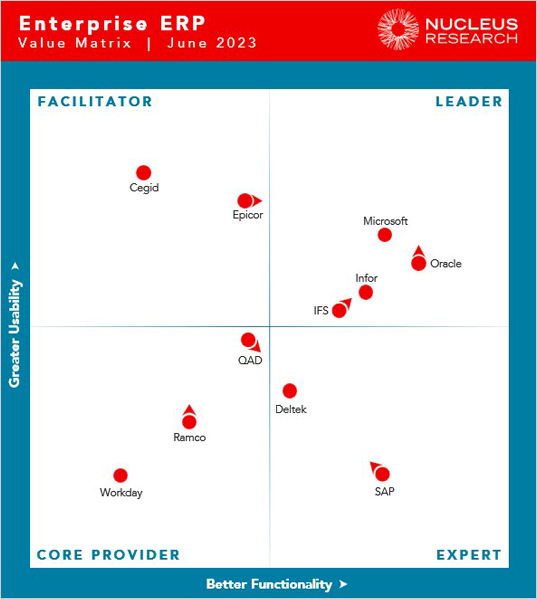 Analyst Report
Nucleus Research Enterprise ERP Technology Value Matrix 2023
Overview
In this Technology Value Matrix, Nucleus assesses the Enterprise ERP market based on the value customers realize from the product usability and functionality that vendors are delivering with their solutions. The Matrix is a snapshot of the market designed to help customers and prospects understand where vendors are differentiating in how they deliver value and where vendors are making significant product investments.

Infor is recognized as a Leader for "its industry-specific ERP solutions delivered via its CloudSuite platform."
Please complete the form below
Fields with * are required.
By clicking "Submit" you agree that Infor will process your personal data provided in the above form for communicating with you as our potential or actual customer or a client as described in our Privacy Policy.
This site is protected by reCAPTCHA and the Google Privacy Policy and Terms of Service apply.