Infor Gives Back to Inforum Host City New Orleans
Inforum 2019 wasn't all fun and software. It was also Infor's most successful effort yet to incorporate sustainability and social responsibility into its flagship annual customer event Sept 23-26 in New Orleans.
Infor partnered with local organizations and vendors to reduce, reuse, recycle, and give back to host city New Orleans. Attendees, sponsors, and partners also joined the effort. Here are some of the ways:
No wasted food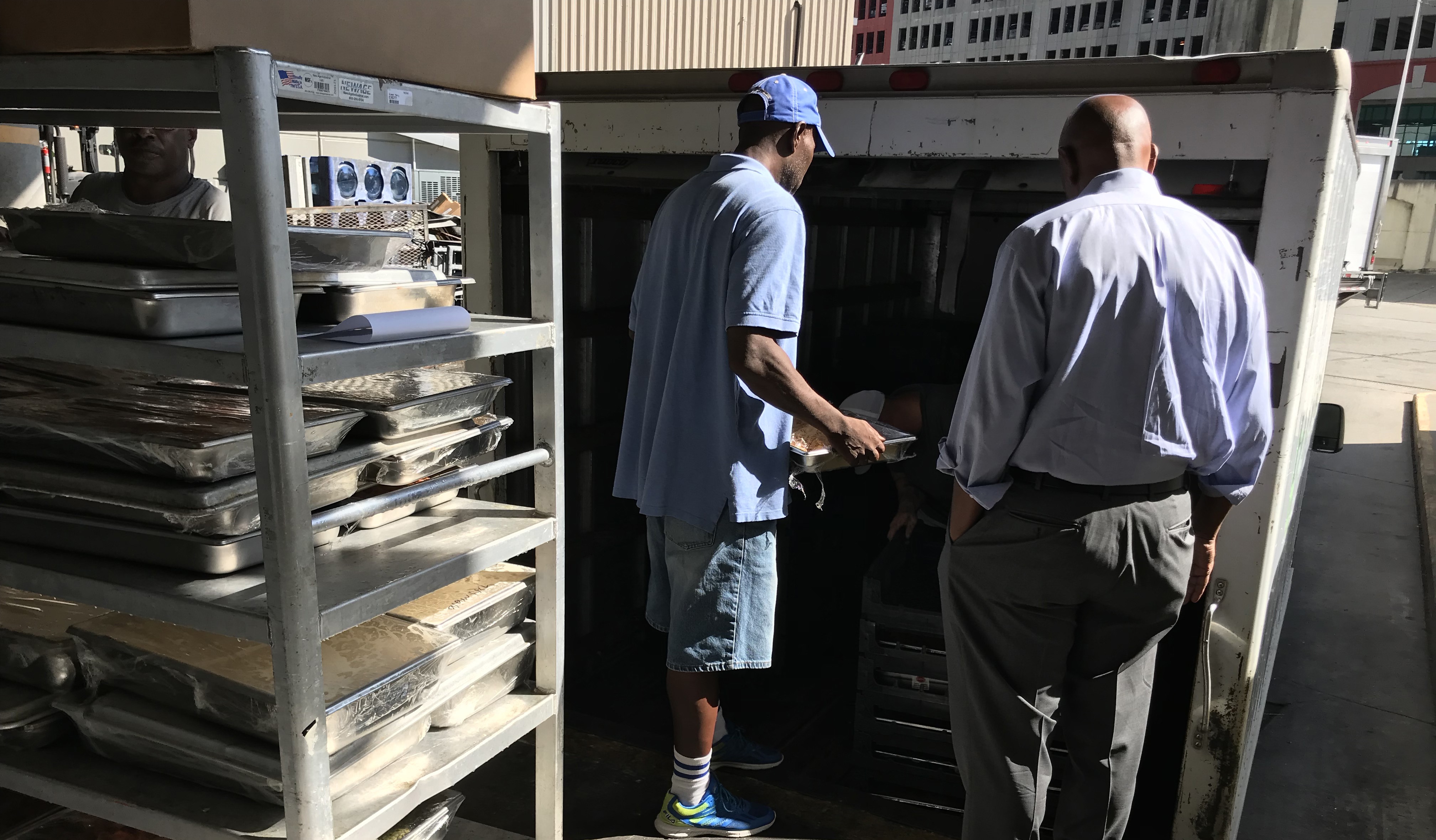 More than 4,000 pounds of excess food from Inforum were donated to Bethel Colony, a local organization that serves homeless people struggling with addiction, and their children.
Inforum's catering company, Centerplate (which is also an Infor customer) has been partnering for several years with Pastor Mel Jones from Bethel Colony. Centerplate's executive chef contacted Pastor Mel a few weeks before Inforum to set up days and times for his team to pick up food and supplies for donation.
Bethel feeds about 325 people each day. Additionally, Bethel redistributed the remaining excess food to 10 other local organizations.
"We were pleased to work with Pastor Mel and his Bethel Colony ministry to deliver the food where it was needed," said DG Garrity, Infor global events director. "Pastor Mel was a homeless addict, himself, at one point in his life. What a transformation! Now he and Bethel help others through a residential substance abuse program."
"Using the math I learned in my sustainability certificate program, I estimate we fed about 3,000 people," she said.
All remaining food waste was composted.
Reduce, reuse, recycle
The New Orleans Ernest N. Morial Convention Center continues to lead the way into a green future with its award-winning sustainability program, which aims to improve the environment through innovations in energy conservation techniques, renewable energy, and more.
After Inforum, Infor donated used props, lamps, carpets, clothing racks, mirrors, waste baskets, copy paper, and other office supplies to Bethel Colony.
"We want to give back to the local communities that host our annual customer event while working to constantly improve our sustainability initiatives and reduce our carbon footprint. It's really important to us," said Betsy Walker, Infor VP of global events.
Going mobile, going paperless
Inforum continues to be paperless. No printed materials were handed out to attendees. All information—from session catalog to site map to real-time updates—was easily accessible on the Inforum mobile app and digital signage throughout the venue.
BYOB
Attendees were encouraged to bring their own reusable water bottle, and many did.
Leave your name
Many attendees also recycled their name badges in designated bins as they departed the conference.
"If everyone makes a small effort, together, we can make a big difference," Garrity said.
Let's Connect
Contact us and we'll have a Business Development Representative contact you within 24 business hours