Nucleus Research Names Infor a Leader in 2020 CPQ Value Matrix
Infor has been named a Leader in the just-released Nucleus Research 2020 CPQ Value Matrix.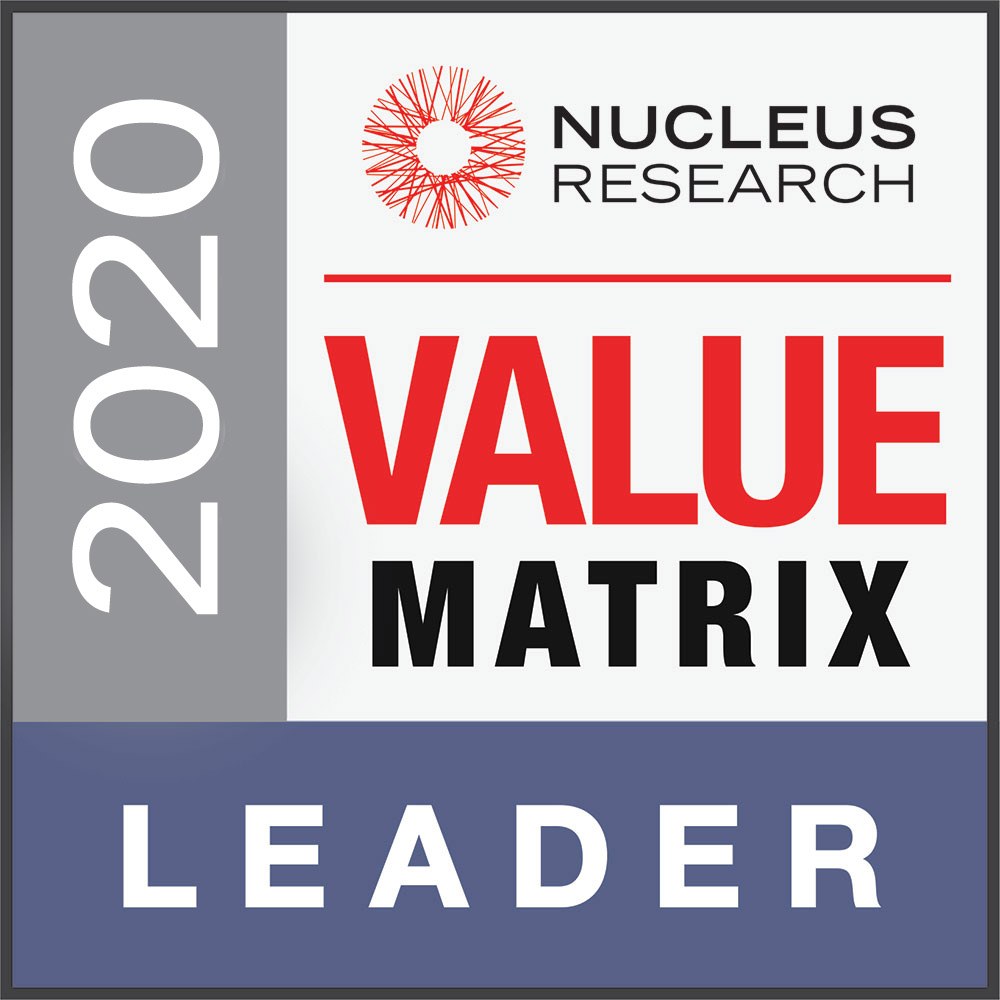 This is the first Value Matrix for CPQ ever published by Nucleus, a global provider of investigative, case-based technology research and advisory services. Nucleus evaluated CPQ vendors based on their usability and functionality, as well as the value that customers realized from each product's capabilities. The research is intended to serve as a snapshot of the CPQ technology market, help inform customers about how vendors are delivering value, and take stock of what can be expected in the future based on present investments.
Infor is recognized in the Value Matrix for its Infor CloudSuite Configure Price Quote solution that pairs "CPQ with its proprietary Coleman AI and Birst analytics technology, enabling sales assistance, quote and configuration analytics, and voice and rapid quote entry capabilities. Sales teams utilize the added functionality to drive further value from a streamlined lead-to-order process, optimizing pricing and discounting to better align with overarching goals and sales strategies. The mobile platform for CPQ was also released last year, complete with a tailorable UI that encompasses full CPQ functionality."
"Infor has established itself as a key player in the CPQ market through its cutting-edge industry-specific developments, such as analytics technology, visualization techniques, and mobile capabilities to better serve their targeted client base," says Isaac Gould, analyst at Nucleus Research. "Nucleus expects Infor to advance its CPQ's usability as its customer base and industry expertise deepens."
"We are working continuously to enhance the functionality of our CPQ solution, introducing our mobile platform and advanced visualization capabilities as well as incorporating our Coleman AI and Birst analytics technology," says Ron Eismann, Infor vice president of strategy. "We are greatly pleased to receive this powerful validation of our efforts from Nucleus in its first-ever Value Matrix for CPQ."
Let's Connect
Contact us and we'll have a Business Development Representative contact you within 24 business hours