Salena Butler Named to Women of the Channel Power 100
Salena Butler, vice president of North American channels, was surprised and excited to be chosen one of CRN's 2019 Women of the Channel Power 100. Julie Schrady, VP of global partner recruitment, also was named to the Women of the Channel, and felt the same.
"I truly enjoy working with and assisting partners to build profitable businesses with our solutions," Butler says. "It is an honor to be recognized for my passion."
Maybe not so surprising, though, since Butler and Schrady are perpetual standouts.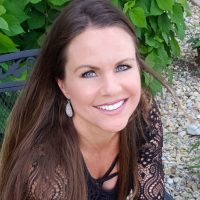 "Salena consistently overdelivers in every aspect of her business as a channel leader, so I am not surprised to see her hard work and dedication to her career be recognized," says Matt Breslin, SVP of Sales and Salena's manager.
CRN's annual Women of the Channel list honors influential women leaders with exceptional expertise and vision who drive channel growth and innovation. It is highly regarded as the definitive guide to the most powerful women in the channel. Butler has been on the annual list a number of times over the years.
Over the past 9 years, Butler has run multiple facets of the Infor channel business, primarily in the manufacturing division, and also the distribution and CRM teams. Now, she is responsible for North American manufacturing channel sales as well as the channel recruiting teams. Minneapolis, Minnesota, is her home base.
Schrady has worked in channels for over 17 years. She joined Infor in 2009, and is currently responsible for the recruitment, onboarding and transition experience for new channel partners as well as the Infor Partner Network program. She is based out of San Diego, California.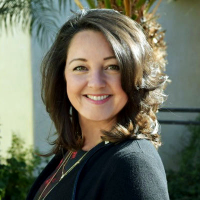 "The main key to success this year for our partners is evolving and capturing the move to cloud. It is helping their customers understand the importance of what the cloud can offer them and allow them to stay ahead of their competition," Butler says.
"We are always striving to make the relationships with our partners more successful and profitable. One way we have been able to make positive changes for our partners, and better listen to the partner community is through our Partner Councils. I lead the North America Partner Council. This council's mission is to help prioritize the areas in which we need improvement. This feedback and structure has and will continue to help Infor make positive changes. The work of the council has led directly to improvements in our products. We have also impacted how leads are routed to our partners, how we execute during the sales cycle, and how we support our customers long term."
CRN is a brand of The Channel Company. The executives named to its annual lists span the IT channel, representing vendors, distributors, solution providers, and other organizations that figure prominently in the channel ecosystem. Each is recognized for outstanding leadership, vision, and unique role in driving channel growth and innovation.
"So proud of Salena," says Caroline Wright, marketing director for channels. "She is a rock star."
Let's Connect
Contact us and we'll have a Business Development Representative contact you within 24 business hours