Infor sponsort IASL 2015 Conference (International Association of School Librarianship)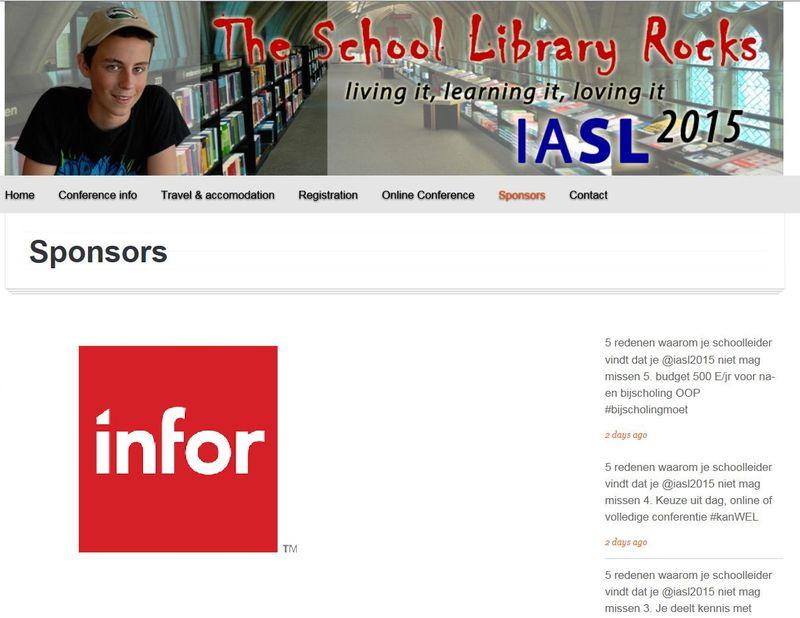 Met V@school heeft Infor een product op de Nederlandse markt verspreid dat het beste uit 3 Infor producten (V-smart, Iguana en V-Link) verenigt tot een systeem voor schoolbibliotheken. Infor is dan ook blij u te ontmoeten op stand 9 van IASL 2015 Conference van 28 juni tot 2 juli 2015 in Maastricht.
Meer informatie over de beurs, die dit jaar voor de 44e keer wordt gehouden, is te vinden op http://iasl2015.org.
Product
Library and Information Systems
Regio
Neem contact op
Neem contact met ons op en een Business Development Representative contacteert u binnen 24 uur.
Infor hecht veel waarde aan uw privacy.