A retail buyer's guide to machine learning
eBooks
A retail buyer's guide to machine learning
To compete in today's global marketplace, retailers need accurate sales forecasting software that can respond to supply chain disruptions fast with data-driven insights. Smart retailers are powering decisions with advancements in artificial intelligence—bringing unprecedented precision to the omni-channel supply chain with machine learning-powered retail demand forecasting and management solutions.
But choosing the right machine learning solution can be a daunting decision in and of itself. Complete the form to download this buyer's guide that reveals the truth about which deep learning and AI solutions are the real deal, and which ones are nothing more than slick marketing campaigns that can't (and won't) hold up.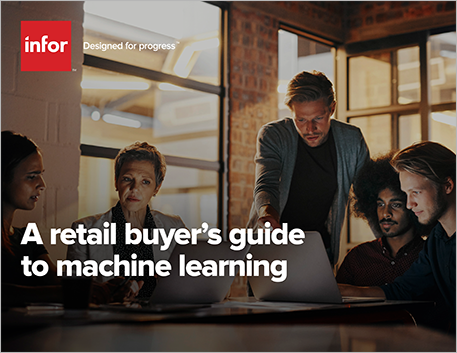 Please complete the form below
Fields with * are required.

Let's Connect
Contact us and we'll have a Business Development Representative contact you within 24 business hours