Gain energy efficiencies and long-term sustainability with smart building asset strategies
White Paper
Gain energy efficiencies and long-term sustainability with smart building asset strategies
Implementing smart practices provides greater efficiency for building owners and managers, while tenants and other users experience consistent safety and comfort. A smart strategy protects a facility's long-term usability and value. This paper explains the essentials of smart facilities, the technologies that support them, and emerging market forces that make advanced asset management an imperative now.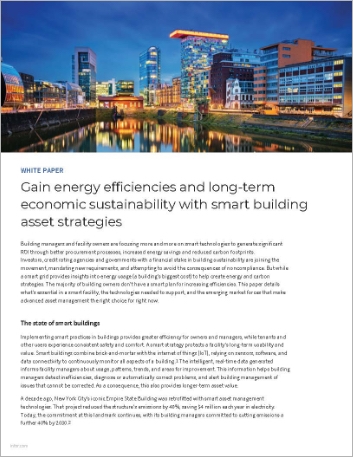 Please complete the form below
Fields with * are required.
Let's Connect
Contact us and we'll have a Business Development Representative contact you within 24 business hours