Moving beyond compliance to the business benefits of FedRAMP cloud migration
White Paper
Moving beyond compliance to the business benefits of FedRAMP cloud migration
Is FedRAMP compliance just a question of ticking the mandated boxes? Or is there a mission-critical case for government organizations at all levels, as well as private companies, to make the transition to cloud-based IT using the FedRAMP marketplace? Read this paper for an examination of the business benefits for federal, state, and local agencies as well as companies that are exploring a FedRAMP-guided cloud migration.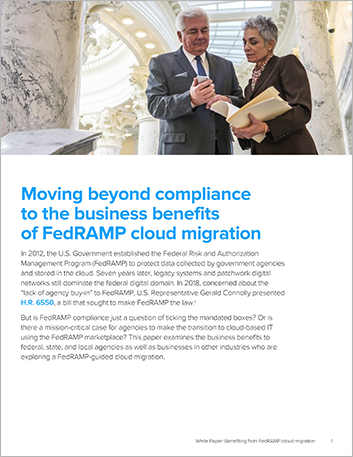 Please complete the form below
Fields with * are required.
Let's Connect
Contact us and we'll have a Business Development Representative contact you within 24 business hours