Moving people, safely and reliably
eBooks
Moving people, safely and reliably
Asset management has always been important for sustaining transportation and keeping service up and running, but with heightened public and regulatory attention around what it means to safely and reliably move people, that's not enough. This best practice guide outlines ways to rethink applied enterprise asset management (EAM) methods and practices to meet a new level of standards and expectations.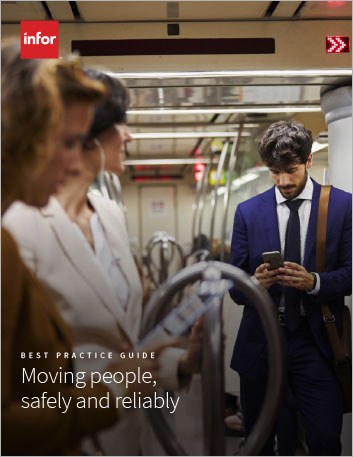 Please complete the form below
Fields with * are required.

Let's Connect
Contact us and we'll have a Business Development Representative contact you within 24 business hours