Why your enterprise asset management strategy must evolve to increase food safety
eBooks
Why your enterprise asset management strategy must evolve to increase food safety
Regardless of size or industry, asset-intensive organizations are always looking to do more with less. For a food and beverage manufacturer that means finding ways to extend asset life to minimize costs, improve food and worker safety, and reduce waste while performing the right maintenance on the right equipment at the right moment to avoid downtime. Read this guide to understand why your enterprise asset management (EAM) technology must evolve to incorporate asset performance management (APM) to increase food safety and meet sustainability requirements.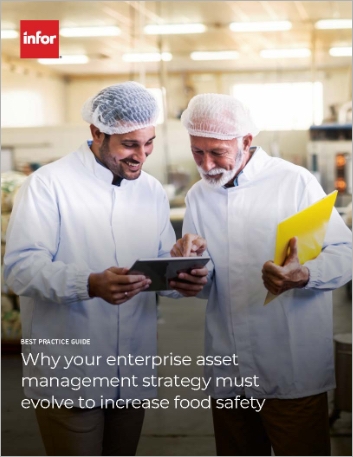 Please complete the form below
Fields with * are required.

Let's Connect
Contact us and we'll have a Business Development Representative contact you within 24 business hours