International Women's Week: Ulrika Bille, Development, Sweden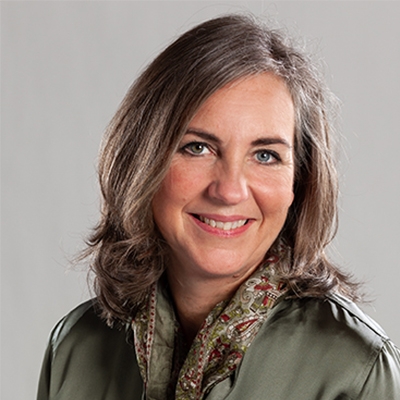 Ulrika Bille, software development, has staying-power. She has been with the same company for almost 25 years, although the names have changed along the way through a series of acquisitions. Her original employer, Intentia, became Lawson, which became Infor.
During the 25 years she has seen huge changes in the company, its strategy, and the technology offered to customers. Ulrika's role has evolved as well. She started as a developer, then moved to product owner, process developer, then project manager. Today, she is Senior Manager, M3 Software Development, leading a group of 15 developers who are focusing on M3 functionality.
"My role with Infor has offered me the chance to work with many interesting people, colleagues who are inspiring, hard-working individuals, driven to do their best," said Ulrika. "The different positions have helped to mature as a professional and given me a wide understanding of our products and our company. I've also been able to get to know myself and realize where my passions lie."
Ulrika has found that working with stakeholders from the beginning stages of a project through to completion is what she enjoys most about her job. "I like to talk to people. I like process development and figuring out how we should configure a solution," she said. "This is where I can make a difference in many ways—where I can truly make an impact."
When asked what inspirers her the most, she said, "Being a part of a bigger picture is very inspiring." She explained that it is easy to get lost in the details and miss what the overall impact is. "You and I, everyone employed at Infor, makes a difference! We develop new functionality and solve issues, we help colleagues through discussions and communication, we commit to deliver, we plan and launch our products, we enable our products at customers', we sell to make the customer improve, and much more…"
Ulrika is also the Women's Infor Network (WIN) facilitator for Linkoping, Sweden. Two additional women act as facilitators in Sweden, Maria Darlington and Sharmala Sharavandan.
Ulrika says she enjoys bringing the women of the office together and helping to share ideas. "I've learned a lot about working as a woman in technology, like I don't have to do everything myself. And, I have to believe in myself. I like helping to share those ideas with younger women and my colleagues."
When asked what "Each for Equal" means to her, Ulrika, said:
"Everyone is valuable, and everyone is needed in order to make a complete and working everyday life. Regardless gender, origin or skills, value each other, look for every one's best sides and start building your foundation; work, have fun and live together. A tower needs a good foundation, or the top will never make it, the concrete blocks--happy and skilled people--are essential."