Meet the Experts – uncovering hidden talents in Sweden
Introducing Erfan Yousefi, an engineering manager for the M3 development team in Sweden. He and his team have been working relentlessly on the M3 Cloud extensibility solution to provide Infor customers with the ultimate in customized capabilities for the multi-tenant solution. But in order to fully appreciate the product's progress, it's helpful to understand the team behind it—so let's take a step back and see how it all started.
While studying electrical engineering in the small yet bustling town of Karlskrona in the south of Sweden, Erfan found his passion for software development. While playing Doom and Unreal Tournament on his Pentium PC back in the '90s, Erfan's obsession with computers was born, but while it began with games it quickly developed into other areas. During his teenage years, you could find him working at his brother's firm building data centers and networks for a variety of companies and organizations.
Later in life, while attending university, he delved into computer programming more seriously. On summer vacations, when all of his friends were out enjoying the "beach life" in the warm sunny weather, you would find Erfan working tirelessly to expand his knowledge in computer labs.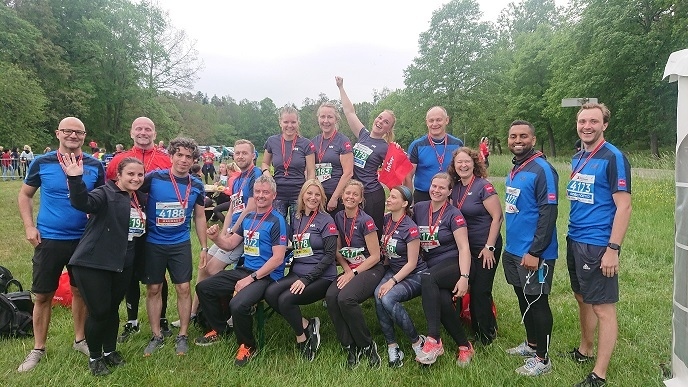 When asked about his favorite project of all time, he recalls the one where he and his professor analyzed the impact of emotions on performance while playing a computer game. Erfan and his professor connected biomedical instrumentation devices to the player and designed a game where the difficulty increased based on the player's emotion. They were able to easily identify the impact of emotion on player performance. Success!
It was clear to Erfan that this was his chosen field to pursue a career in. He had already made his way into the tech scene by completing an internship in Stockholm and subsequently developing software at a midsize company. His next objective was to find a job in his field which ultimately led him to an enterprise software company called Infor.
Erfan kicked off his career at Infor as a software engineer in Stockholm, where he would ultimately find his way to the M3 Business Engine development team. He started developing M3 applications, but it wasn't too long before his technical skills and interests set him on another path focusing on cloud-related projects. By this time, M3 solution offerings were approaching availability in the cloud, and he was rigorously preparing the solution to optimize this deployment method. Erfan was aware that to be competitive, Infor had to provide solutions as cloud-native as possible, and this required automation. Shortly thereafter, Erfan started working with the operations team—to automate the installation of Cloud-based solutions.
Infor's goal was to become the number one provider of cloud-based software solutions with last-mile functionality, allowing customers to extend, customize, personalize, and tailor the offerings to their specific needs. Due to Erfan's extensive experience with both technology and business, in addition to the depth of his M3 knowledge, he was appointed to lead the project.
"We weren't trying to just solve a problem," Erfan says. "We were trying to offer a modern solution that would be scalable, secure, and long-lasting for our customers. Essentially doing it in the cloud way."
To accomplish this, Erfan and his team reviewed, tested, and compared multiple solutions to find the most optimal way for customers to extend products to the cloud in a secure way. Now, M3 is a much more robust solution than it used to be, with extensibility ready and built for the multi-tenant cloud. As a result of Erfan and his team's hard work, we built a course around Configuring Extensibility for M3 CloudSuites to help our customers get the most out of their M3 solution.
Erfan continues to leverage his experience with M3 and is now working on upgrading its core solution to leverage new possibilities in the cloud that wasn't previously possible. His new objective is to make M3 perform better than ever before, making it possible to develop applications and additional functionality in a more cloud-native way. While the roadmap is long and full of surprises, it's driven by one overarching goal: providing customers with the best user experience possible.
If you'd like to learn more about the current state and future of extensibility in M3, we strongly recommend joining us and Erfan Yousefi at the Infor M3 TechEd event in Stockholm on December 10-12, 2019. Erfan will be delivering deep-dive training sessions around the features and capabilities for M3 during the three days of training. And when he is not presenting, he will be available to answer your questions. You won't want to miss your chance to spend some quality time with this Infor expert!
Arkiverat under
Education & Transformation Services
ERP
Events
Manufacturing
Industry
Chemicals
Distribution
Education
Equipment
Equipment Dealers Rental & Service
Fashion
Food & Beverage
Industrial Machinery & Equipment
Industrial Manufacturing