November 29, 2018By David Winfield
By David Winfield, communications specialist
"Diversity is not a strength; it is a business imperative."
That was one of the key tenets from Valerie Jarrett, former senior advisor to President Barack Obama, during a panel at AfroTech 2018.
A groundbreaking event for black techies, startups, and entrepreneurs, the third iteration of AfroTech—Nov 8-11 in San Francisco—drew 3,000+ job seekers and recruiters from every corner of the tech and culture landscape.
The event's message was clear: Diversity is not a nice-to-do; it has become essential to business success.
Along with inspiring panels and networking, AfroTech is also a recruiting mecca for talent-hungry tech companies. Facebook, Amazon, Visa, Microsoft, Google, Pinterest, and Infor were just some of the companies committing resources and elaborate booths to attract the top talent in the room.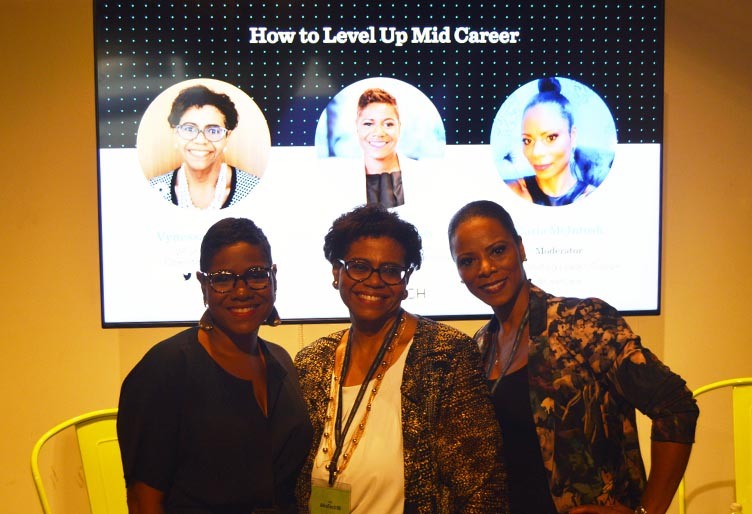 To get noticed among the lofty name-brands, we brought along our top recruiters and some of our impressive top brass, including Vynessa Alexander, GT Nexus VP of software development, who helped lead a panel discussion on career advancement. She was joined by Bank of America's Ebony Thomas and Google's Carla McIntosh as they shared strategies they've used in navigating and advancing in their workplaces.
"AfroTech was a terrific celebration of black excellence in technology," said Diana Solash, Infor VP of Inclusion and Diversity, who was a first-time attendee. "It was impressive to see how so many are combining their tech savvy with their life experiences, cultures, and backgrounds to innovate and make an impact in their companies and in the community."
While there is still more work to be done to diversify the applicant pool for tech, events like AfroTech show that the pipeline of black tech talent is growing. It's up to organizations like Infor to continue to contribute to and capitalize on these efforts.