Groov-Pin achieved 95% on-time shipments.

Reduced Setup Time to
1
Hour
Ferrari reduced production time by more than 50%.

Triumph Motorcycles is moving to cloud software.
Scott County, Minnesota decreased its disaster recovery time by 75%.

Improved Recovery Time to
12
Hours
The last upgrade you'll ever need
Up and running, in less than 16 weeks.
Enterprise software solutions that are built for the cloud, built for your industry. From Manufacturing to Healthcare to Retail, we cover all industries and have ERP end-to-end solutions that are brought together by artificial intelligence technology.
Infor Elevates Kevin Samuelson to Chief Executive Officer
Charles Phillips becomes Chairman of Board of Directors with additional new senior leadership appointments.
Specialised by industry, built for the cloud, ERP at its core - infinitely scalable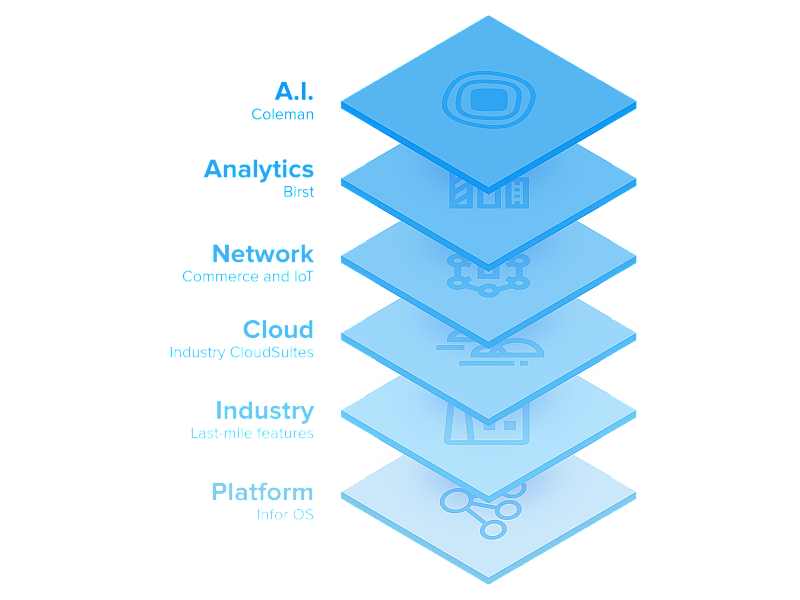 Let Coleman do the work
Infor Coleman is a powerful Al platform built upon a foundation of industry-specific data. Coleman is here to revolutionise your business through reducing inefficiencies while helping you make the most impact.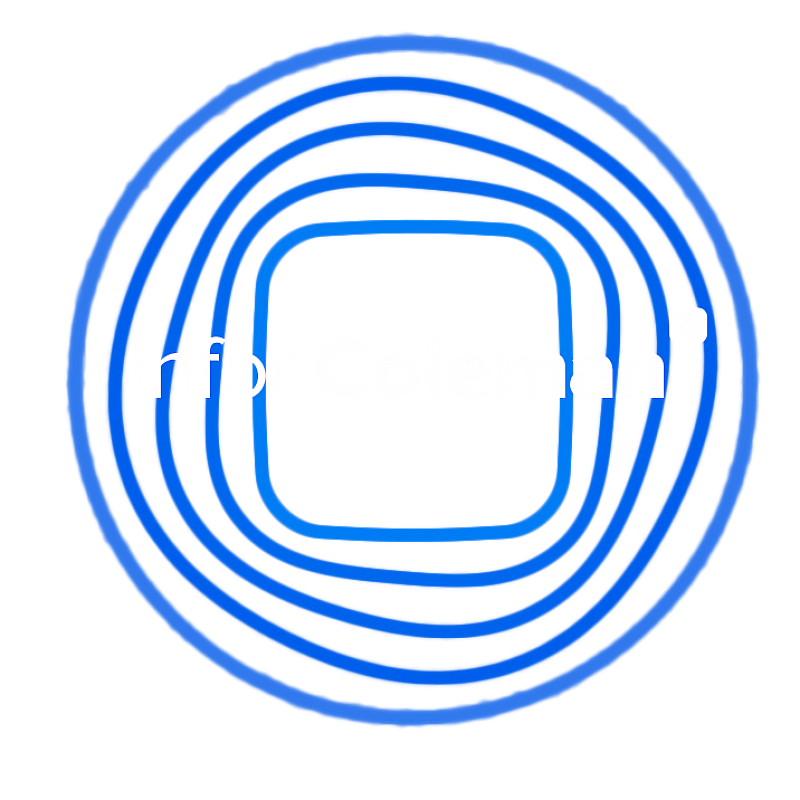 Inforum 2019: The Ultimate Infor Customer Event
Join us at Inforum September 23–26 in New Orleans to engage with industry experts and your peers. This year we've extended Hub hours, added more speed sessions, and will feature performances from Grammy-winning musicians Salt-N-Pepa and Christina Aguilera.
Infor CloudSuite™ is the last software upgrade that your company will ever need. No more upgrade installations or testing, no more maintenance, and elite customer support.
We will have you up and running in less than 16 weeks.
Let's Connect
Contact us and we'll have a Business Development Representative contact you within 24 business hours