Innovating for the future, together.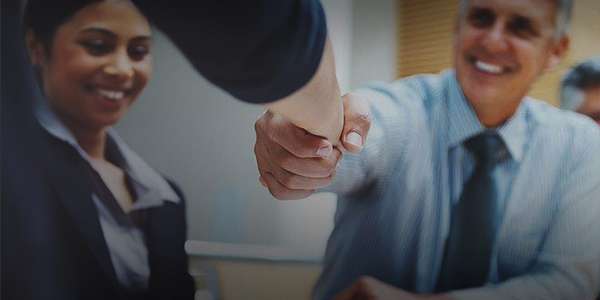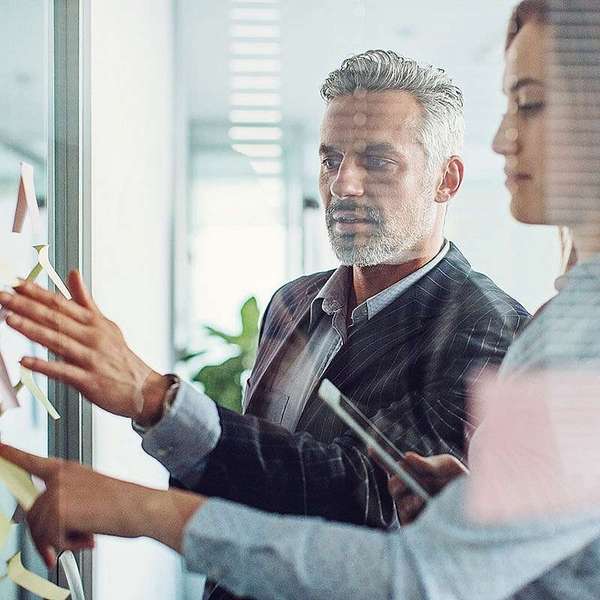 Our Strategy
The Infor® Partner Network (IPN) is a global ecosystem of people, services, and systems designed to provide partners with world-class solutions to sell, and the highest quality of training, support and enablement in the industry. Our goal is to organize a skilled team of partners, committed to growing with Infor, expanding their businesses and staying ahead of the market, while providing customers with innovative technology suites that are beautiful, functional, and easy to use.
Partner Portal login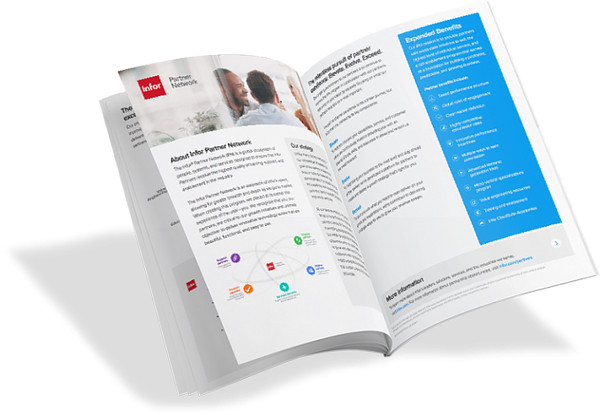 PARTNER WITH INFOR
Infor Partner Network Brochure
Learn how the Infor® Partner Network (IPN) uses our global ecosystem of people, systems, and services to ensure that Infor Partners receive the highest quality of training, support, and enablement in the industry.

Sell & Install—Implement, Optimize, and Maintain
Alliance Partners—Consult, Advise, and Integrate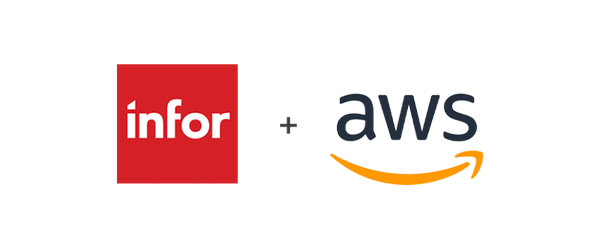 Amazon Web Services
Infor has partnered with Amazon Web Services® (AWS®), the market leader for cloud-based infrastructure as a service (IaaS) and platform as a service (PaaS) for over 10 years, to deploy Infor CloudSuite ™ solutions in more than 10 AWS regions and 27 availability zones across the globe—and that footprint continues to grow to meet customer requirements. Leveraging Amazon's multi-billion dollar annual R&D investment in technology, building the Infor Cloud on AWS allows Infor to focus on its core mission of building critical capabilities into our applications.
INFOR PRODUCT PARTNERS
Providing Specialized Solutions
Infor Product Partners provide fine-tuned compatibility with Infor solutions through application or niche market opportunities in conjunction with a specific Infor product. Within this category we have two individual partner programs:
Infor's Latest
Partner Network Resources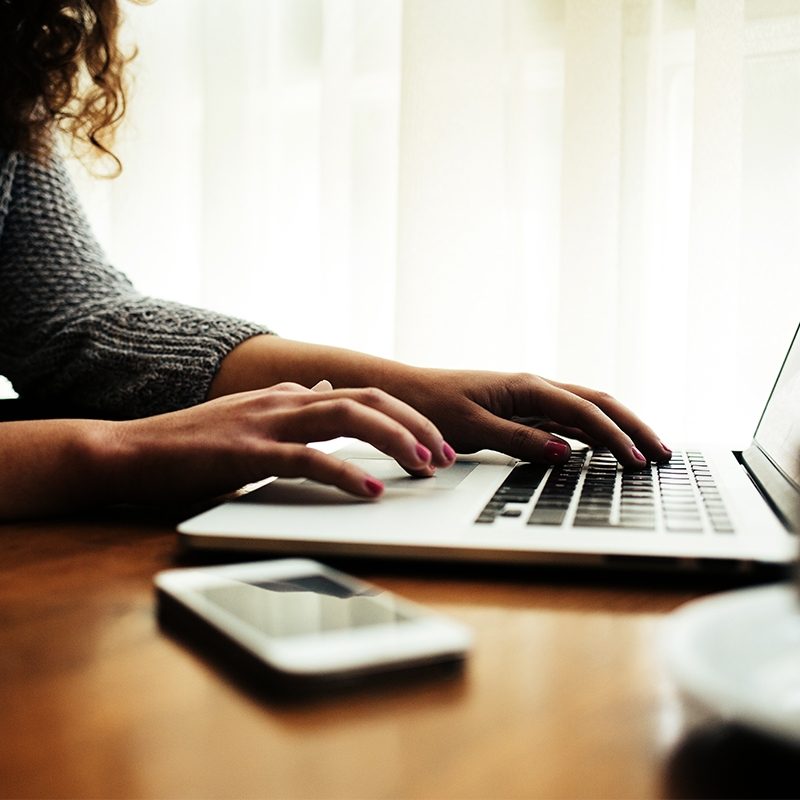 Blog
Channel Partners, we've got a blog for you!
This brand-new blog is a place for us to share the content that's important to you.
Read the blog
Want to become a partner?
Just take a moment to fill out this form and we will contact you promptly.