Infor - the industry cloud company
Building the future
Infor's strategic partnership with Amazon Web Services (AWS) provides customers with a sustainable operational advantage across multiple industries. Hear from Infor CEO Kevin Samuelson and members of the executive team on how Infor is building the future of industry enterprise cloud applications using AWS.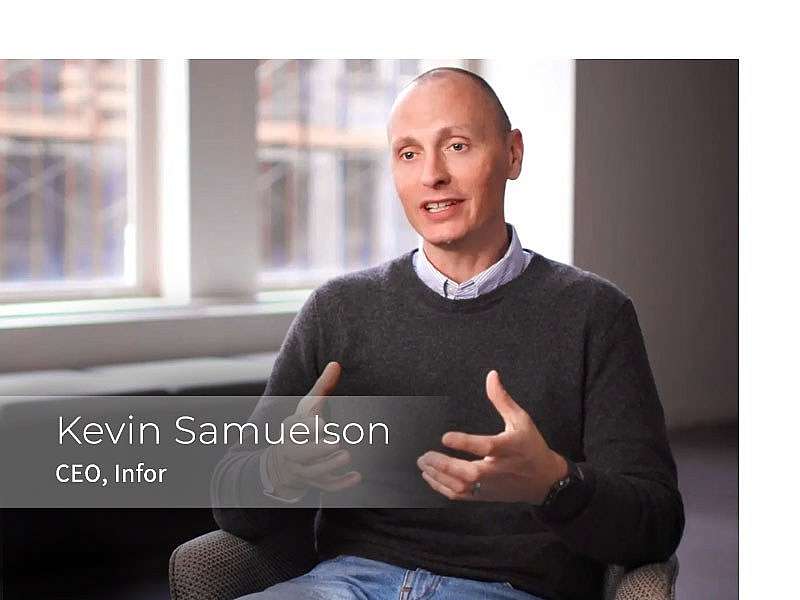 Creating digital experiences
Hear Infor CMO, Amanda Jobbins, describe how Infor is creating new digital experiences for customers—enabling them to test drive solutions online, analyze costs, and see business outcome examples.
Inforum 2020 highlights
Catch key messages from Infor's biggest annual customer event. Inforum 2020: The digital experience answers the toughest questions facing today and tomorrow's enterprises and workforces.
HCA Healthcare: Improving efficiency and experiences with LBI
Improving efficiency, satisfaction, and experiences for staff and patients with Infor's location-based intelligence system.
Crescent Bahuman ensures timely funding
The Infor Nexus™ Supply Chain Finance Early Payment Program delivers.
Midwest Wheel builds a smoother road to sales reporting with Infor Birst
Static spreadsheets to dynamic reporting with Infor Birst®.
Herman Miller uses CPQ and LN for configuration and production
Kerry Davis, VP NA Applications Development, discusses how Infor solutions drive Herman Miller's strategy.
The only industry-specific, multi-tenant cloud ERP
All the business capabilities you need, securely in the cloud
Infor + AWS
We've invested in modern architecture on the #1 cloud platform: Amazon Web Services®. We take advantage of the massive amounts of R&D that AWS® has put into web services and security. Our cloud customers get the benefit of that relationship.
Infor CloudSuite™ is the last software upgrade that your company will ever need. No more upgrade installations or testing, no more maintenance, and elite customer support.
We will have you up and running in less than 16 weeks.
Let's Connect
Contact us and we'll have a Business Development Representative contact you within 24 business hours