February 21, 2019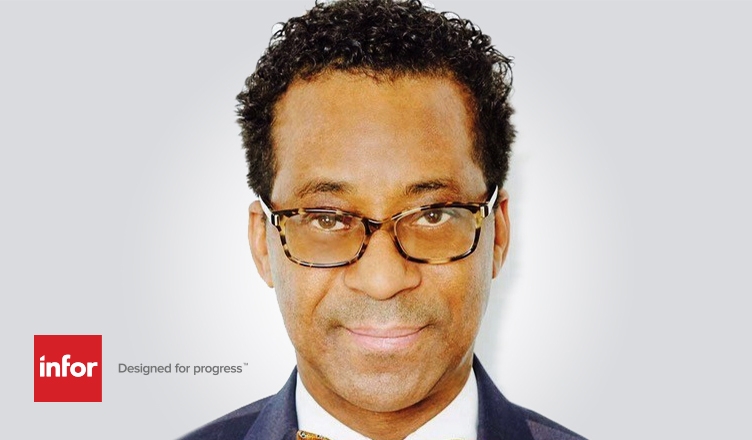 Major account executive Dennis Creary joined the Infor team last fall, and his day-to-day responsibilities include building deep relationships with some of Infor's largest customers to better understand and address their most-pressing business needs.
Infor's commitment to cultivating a diverse work environment, from the GenOne program to the hiring of VP of Inclusion and Diversity Diana Solash, helped with his decision to join the company. Prior to joining, he spent time at a variety of companies, including Oracle, Dun & Bradstreet, HP, and CA Technologies.
For Dennis, one of his biggest motivators is the legacy that he's leaving. As the father of a 10-year-old daughter and the founder of the nonprofit Blacks on Wall Street, whose mission is to close the professional opportunity gap for underrepresented youth, he has plenty of reasons to want to pursue and leave a legacy of excellence both personally and professionally. Serving as a role model for youth striving to break into the technology sector was a key factor in determining what he wanted to do and where he wanted to work.
Other key factors included being part of a workplace where talent is the ultimate measure of success, diversity is promoted, and representation of all kinds of differences exists in senior leadership positions. "I made very conscious choices to only join firms that recognized the importance of talent over an individual's color."
Infor fit the workplace culture he was looking for, but integrating into new workplaces has not always been simple.
When Dennis moved to the US from England in 2001, he immediately gravitated to social groups by color, but cultural differences proved to be a divide. There were few people in his field who looked like him, so he tried to find the commonality between himself and others that shared the same challenges that he was experiencing.
"I had to find a link between myself and my US compatriots. We all have the same difficulties."
One thing that has helped Dennis adjust to the cultural differences of both work and the US has been either joining or starting an affinity group at the companies that he's worked for. Finding common cause was integral in his ability to insert himself into his new environment, and so he always made it a priority to join. It's also something he's expressed a desire to help create here at Infor.
When it comes to Black History Month, Dennis believes that black contributions to the American experience are worth celebrating daily.
"To have that acknowledged, as a month of celebrating all those contributions that these individuals over the centuries have made to the great experiment that is the United States, is something that I'm quite proud of."